Having five sisters like I do is wonderful. On your travels, you get lots of messages checking on your whereabouts and wellbeing. And then you get some more messages. And then you get some more.
Soon, this turns into real-time updates of potential hazards in a 6,000-mile radius. "You're camping on a beach in Fiji? Did you hear about the couple who got hurt on a beach in Thailand?" "Didn't you just leave Vanuatu? There's an earthquake there now." "You're in Chile? What about that huge volcano?"
Of course, it's natural to worry about loved ones when they're away. Occasionally, that worry is warranted. To help set minds at ease, we've gathered eight essentials for safe travel, from emergency SOS systems to staying healthy while on the road.
1. Spot Gen3 satellite messenger
Essential for: Remote travel, sailing, hiking and extreme sports
Price: $160 (£103) plus a data plan on top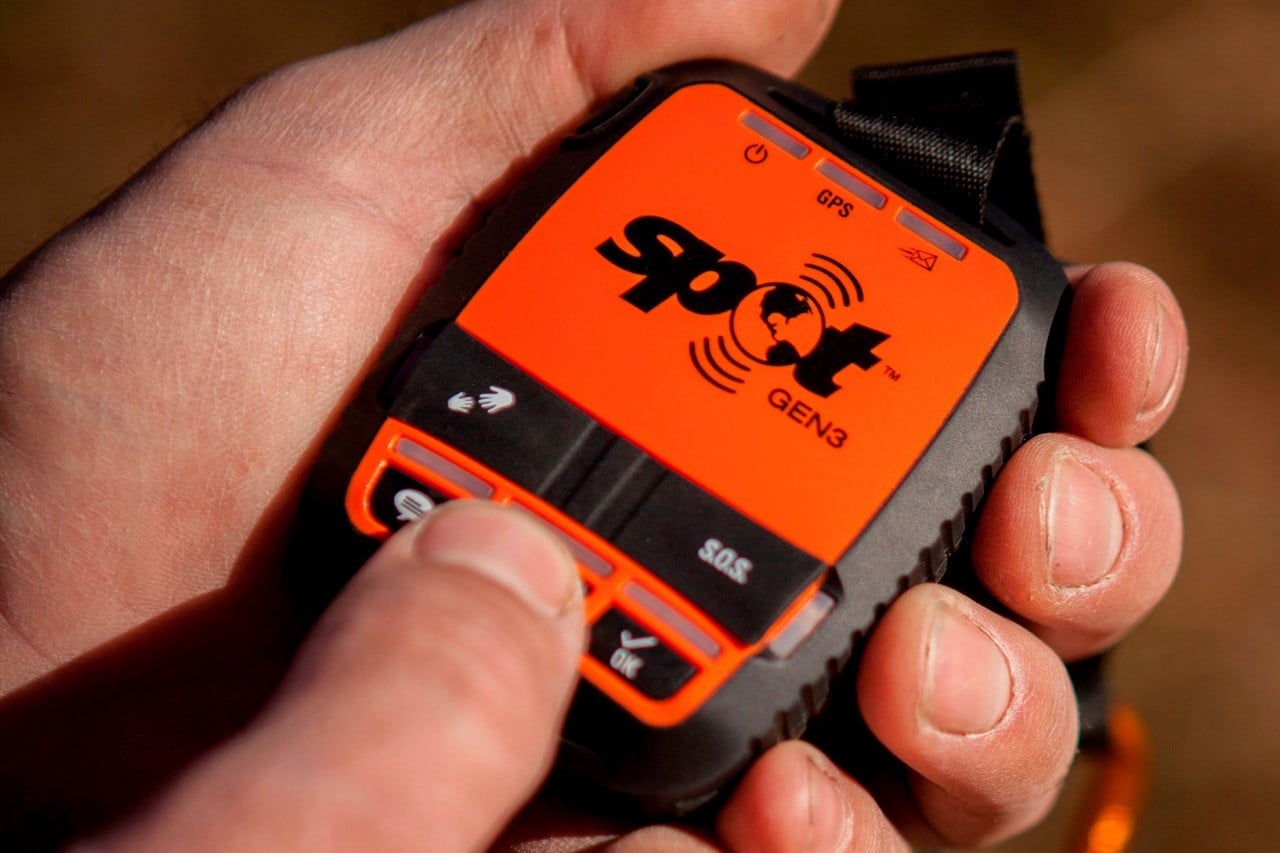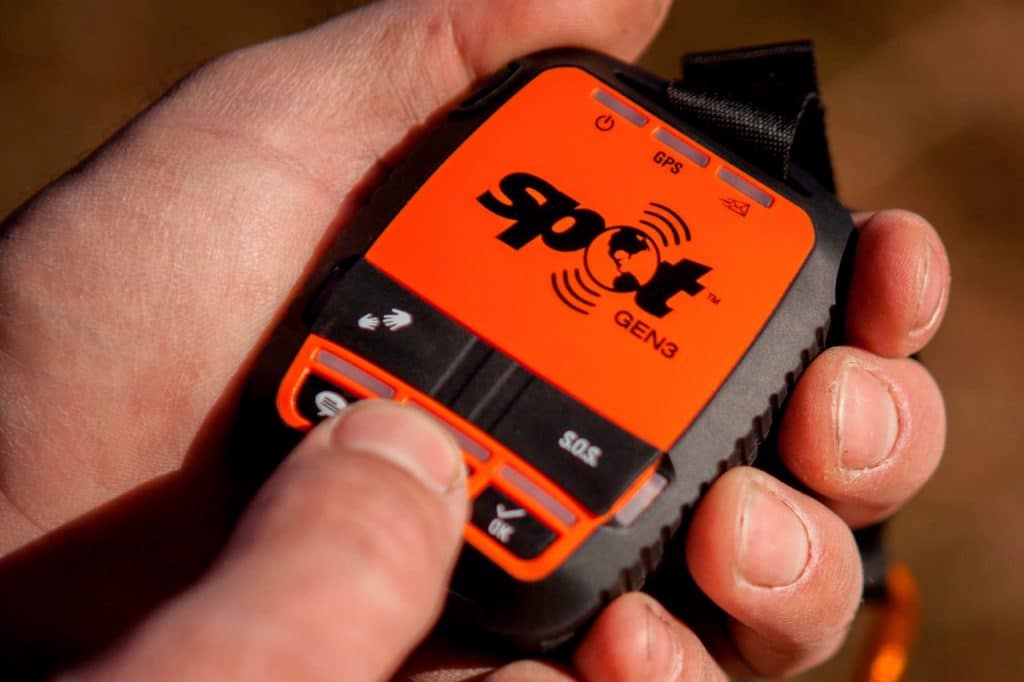 I'm not a worrier but once in a while I've wished that Peter had hobbies more prosaic than mountain climbing – like when he's set off for Norway's Galdhøpiggen and I haven't heard from him in three days.
If, like him, you have ambitions to climb the seven summits (or indeed know someone who does), consider getting a SPOT Gen3. This pocket-sized gizmo tracks you in real time and allows you to send messages at a touch of a button.
You can transmit an SOS with your GPS location to the IERCC (International Emergency Response Coordination Centre) or just check in with family and friends in areas without mobile coverage. This can be a one-button 'OK' which sends a pre-programmed text or email with your location to up to 10 pre-set contacts, or a custom message.
You can also configure your tracking to send your location at certain intervals (5, 10, 30 or 60 minutes or, if you're doing something really extreme, every 2.5 minutes).
SPOT's tech has been credited with over 3,500 rescues globally – about one a day since launch in 2007. At a basic price of $160 with a range of reasonably-priced data plans, it's a must-have gadget for all adventurers.
Where to buy: findmespot.com / Amazon
2. LUPO bluetooth tracker
Essential for: Finding lost items
Price: $47 (£30) for one; discounts available on multi-packs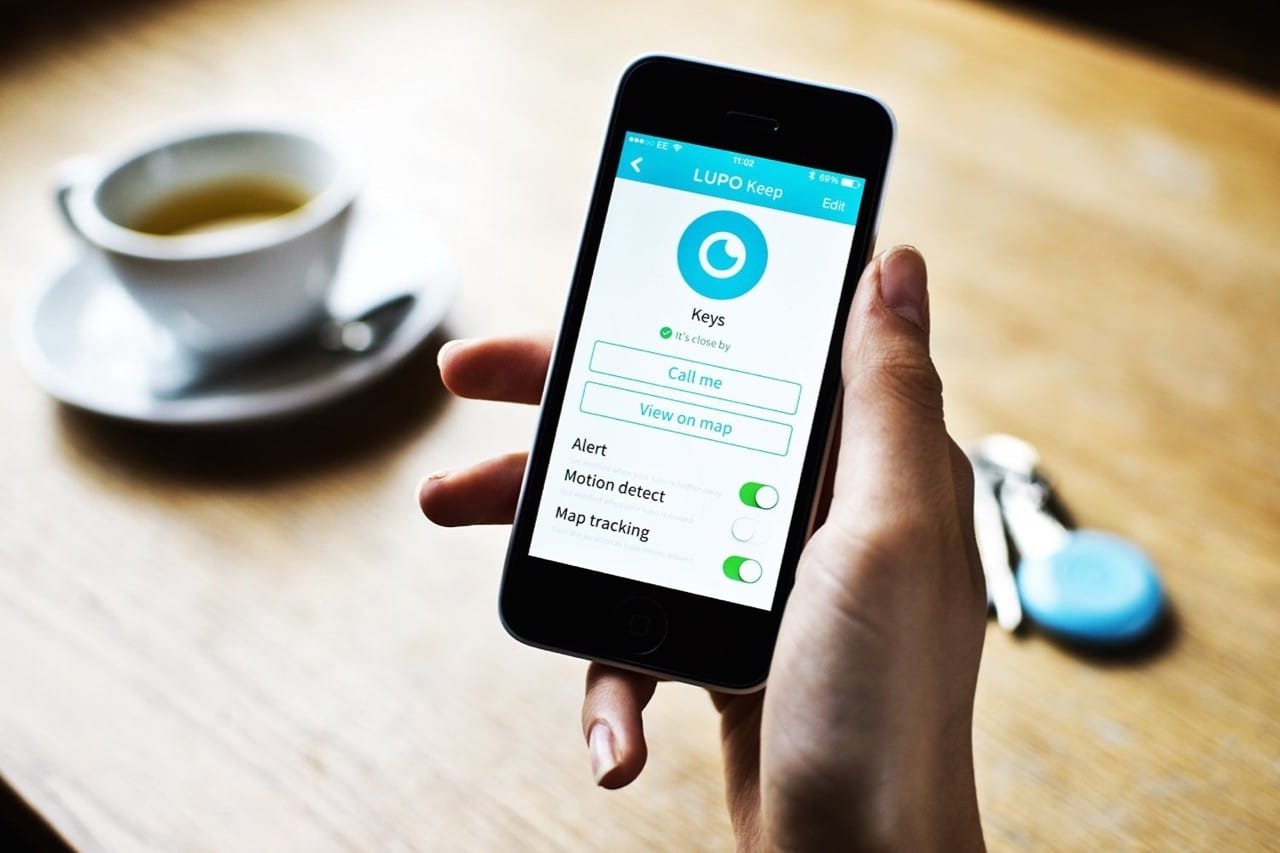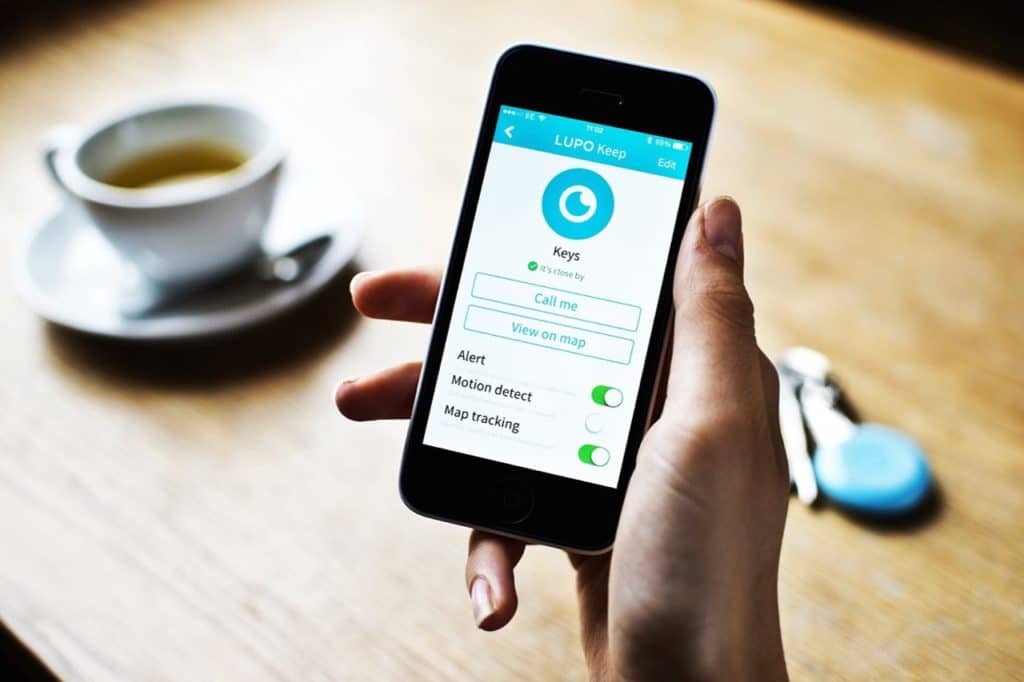 I've long been wary of bluetooth tracking services after being disappointed in the past, but LUPO looks set to change that. This small tracking gadget can be attached to keys, wallets, backpacks, jackets or other items of value, alerting you when the item is taken out of the 45m (150ft) range. Items are tethered to the LUPO app which sends the alert along with the item's last known location.
It has a decent battery life (one year) in contrast to similar gadgets on the market which last around six months or, like Tile, need to be replaced altogether.
The LUPO can also be linked to a computer. This mechanism automatically locks your computer when it's out of range so if someone walks away with it, they won't be able to get into your account provided you still have your LUPO.
One potentially huge benefit is that the wider community of users can help individuals locate lost items near to them. This of course requires a critical mass of users. In the mean time, LUPO's creators are looking for a unified system which would allow community tracking across all the disparate bluetooth tracking services currently on the market.
Where to buy: mylupo.com
3. Travelsafe portable safe
Essential for: Securing your gear
Price: $80 (£50)
I'll admit that we've often been complacent when staying in hostels, choosing to shove our passports down the back of our big backpacks instead of leaving them with reception. Thankfully, we've never been robbed but, as we found out in Colombia, there's always a first time for everything.
A better alternative is the Travelsafe portable safe, a lockable pouch which allows you to secure your passports, a (smallish) camera, extra cash, credit cards, phone and/or tablet. It comes with a 'high-tensile stainless exomesh' between the inner and outer fabric meaning that it can't just be cut open.
An integrated locking device provides a strong and durable closure while the drawstring cable allows you to lock the safe to a stationary object. The only downside is that it's quite bulky so may weigh down the ultra-light traveller. We'll likely leave it at home for short European jaunts but take it with us on longer trips through countries we know less well (and Colombia).
Where to buy: pacsafe.com / Amazon
4. SteriPEN water purifier
Essential for: Staying healthy
Price: $99.95 (£65)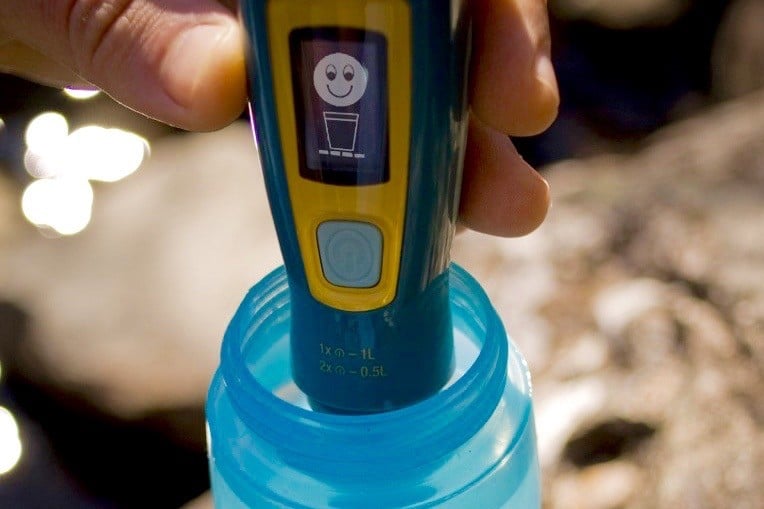 Okay, I know we've banged on and on and on about this product (hey, SteriPEN, need a brand ambassador?) but it really is one of our favourite gadgets.
I won't reiterate everything we've said in those pieces but in summary: the SteriPEN Ultra eliminates over 99.9% of bacteria in up to a litre of water in just 90 seconds, can be used up to 8,000 times and is easily rechargeable via a computer, mains supply or portable solar charger.
With one charge it can treat up to 50 litres of water and has done exactly that for us during our travels through the South Pacific and South America. We love it.
Where to buy: steripen.com / Amazon
5. SmartSun UV wristbands
Essential for: Staying healthy
Price: $12 (£7.60) for a 12-pack; prices lower with increased volume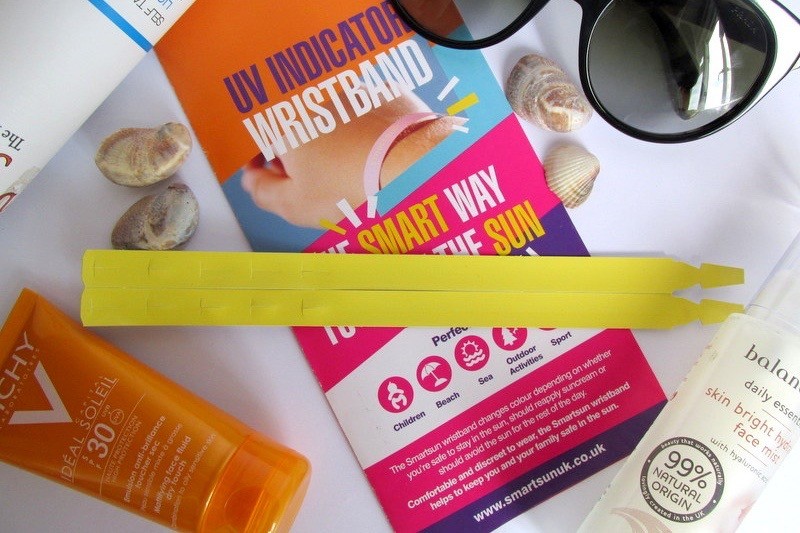 Okay, so I know this sounds like a product for children but the scores of sore-skinned sunbathers on the beaches of Brazil tell us differently. SmartSun wristbands are a handy way of telling when you must re-apply your sunscreen or indeed cover up and get in the shade.
The wristband changes colour as it gets more exposure, allowing you to monitor your UVA and UVB intake. It's designed to withstand water, in both pool and sea, and mimics your sunscreen's reaction to it. The bands are adjustable, so fit both children and adults and are one-day usage only.
Personally, I'm pretty fastidious when it comes to re-applying (I am in my 30s after all) but Peter is cavalier as is his nature. Now, like a child, he'll be told what to do and when to do it.
Where to buy: smartsun.se
6. MSC Power Stick portable charger
Essential for: Remote travel, camping, hiking
Price: $19 (£12.95)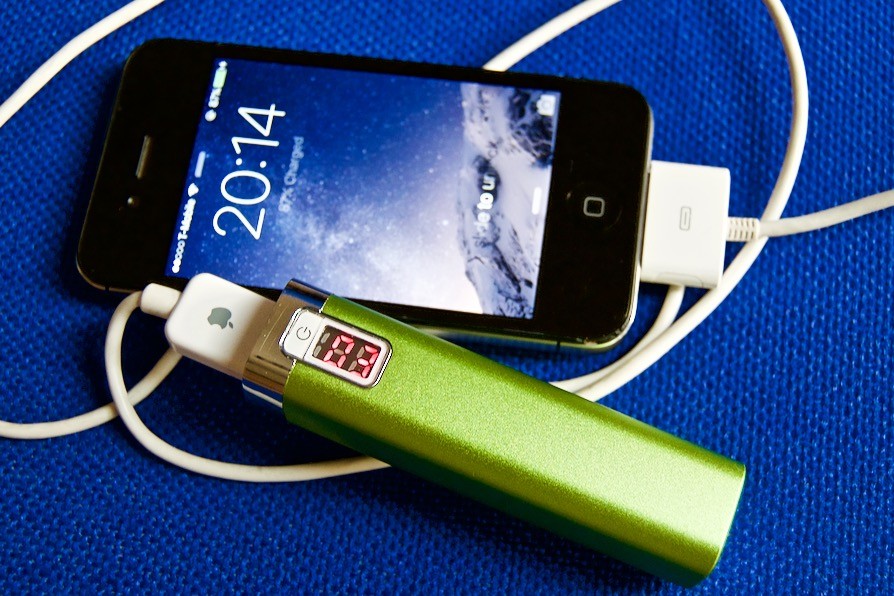 This small USB charger has been invaluable on our many forays into some remote wilderness or the other. It can be loaded up with power prior to leaving civilisation and then used to charge a variety of gadgets via USB.
It provides a full charge to all smartphones, eReaders and digital cameras, includes an LED display with remaining charge and, at just bigger than a lipstick, is light and portable enough to keep in your daypack.
We also have an MSC Waterproof Solar Charger for charging all of the above when we're camping or away from civilisation as well as an MSC Aqua Trek Waterproof Power Bank which holds up to five smartphone charges and includes a built in LED torch.
They were all super-useful bits of kit on our Salkantay Trek to Machu Picchu as well as our time on Tonga's remote Mafana Island, allowing us to keep our phones charged at all times.
Where to buy: mobilesolarchargers.co.uk
7. Emergency Phone Numbers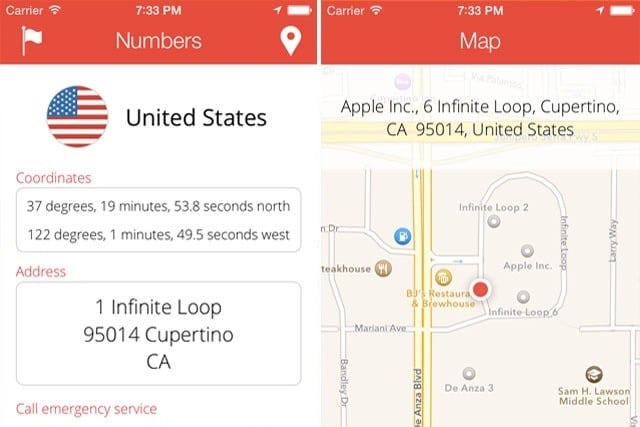 Essential for: Personal safety
Price: Free
I recently discovered Emergency Phone Numbers, a super-useful travel app which stores a comprehensive list of emergency numbers from across the world. It's especially useful for long-term multi-country trips where you would otherwise have to manually look up emergency numbers and store them in your phone (or, worse, get complacent and not look up anything at all).
Emergency Phone Numbers allows you to make calls from within the app and displays your location while on the phone so you know exactly where you are. Currently, it's only available for iOS and naturally relies on mobile phone coverage so if you're regularly somewhere remote for extended periods of time, consider a SPOT Gen3 (#1 above) as well.
Where to buy: Emergency Phone Numbers on iTunes
8. Chieftain personal alarm
Essential for: Personal safety
Price: $16 (£10)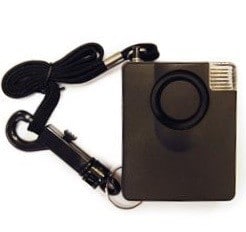 Here's another of those products you don't think you'll ever need – until you do. The Chieftain personal attack alarm can be attached to a keyring, looped through a jacket zip, or attached to your backpack. When activated via the ripcord, it emits a strobe light and 140-decibel siren, audible up to 800m (2,600ft) away.
It is reportedly the only personal attack alarm approved by the Ministry of Defence and has been supplied to military personnel in Basra and other areas of conflict. It's supplied with a battery that provides in excess of two hours' continuous running – though naturally it's worth testing a few times a year.
Peter and I enjoy running but have seldom done so on the road because I'm a lot slower than him and he doesn't like to lose sight of me in places we're not familiar with. The Chieftain means I'll have a handy way of alerting him and anyone else close by that I need help if such a situation should ever arise. For a tiny price, it's well worth the peace of mind.
Where to buy: Chieftain personal alarm
---