I didn't want to write this post mainly because it's impossible to do this sort of roundup without sounding wanky. I'm sure there are millions of words already written on the virtues of travel and the wisdom won from life on the road.
I relented because a post like this feels like a natural bookend to our year on the road. We'll continue to write about our trip and focus on some of the sights we haven't yet covered, but now feels like a good time to reflect on what we learnt. Here are 15 lessons from our trip around the world.
1. Travellers can be the biggest bores
Author Elizabeth Drew once said: "Too often travel, instead of broadening the mind, merely lengthens the conversation."
We've certainly learnt the truth behind her words. In 5 things travel writers don't tell you, we introduced readers to 'Mark', the backpacker we met in Fiji who spent 40 minutes lecturing us on all the authentic, off-the-beaten-track places he had visited in Tonga (all of which were in the guidebook… and TripAdvisor… and the itinerary of every backpacker who's made the journey to Tonga). Travel in and of itself does not make a person interesting.
2. Travel can be cheaper than life at home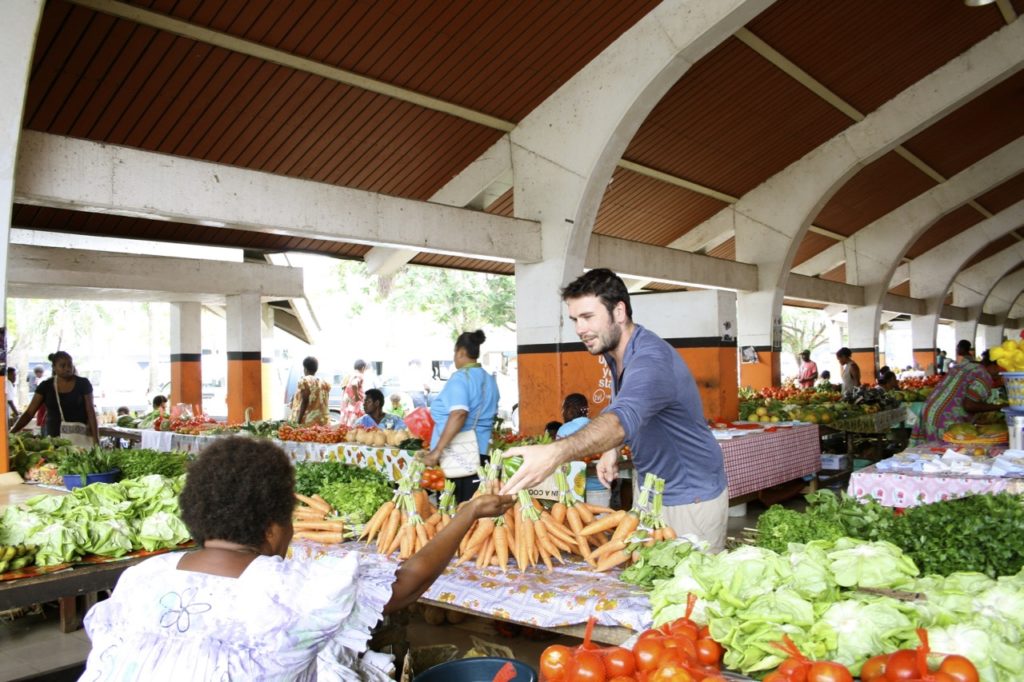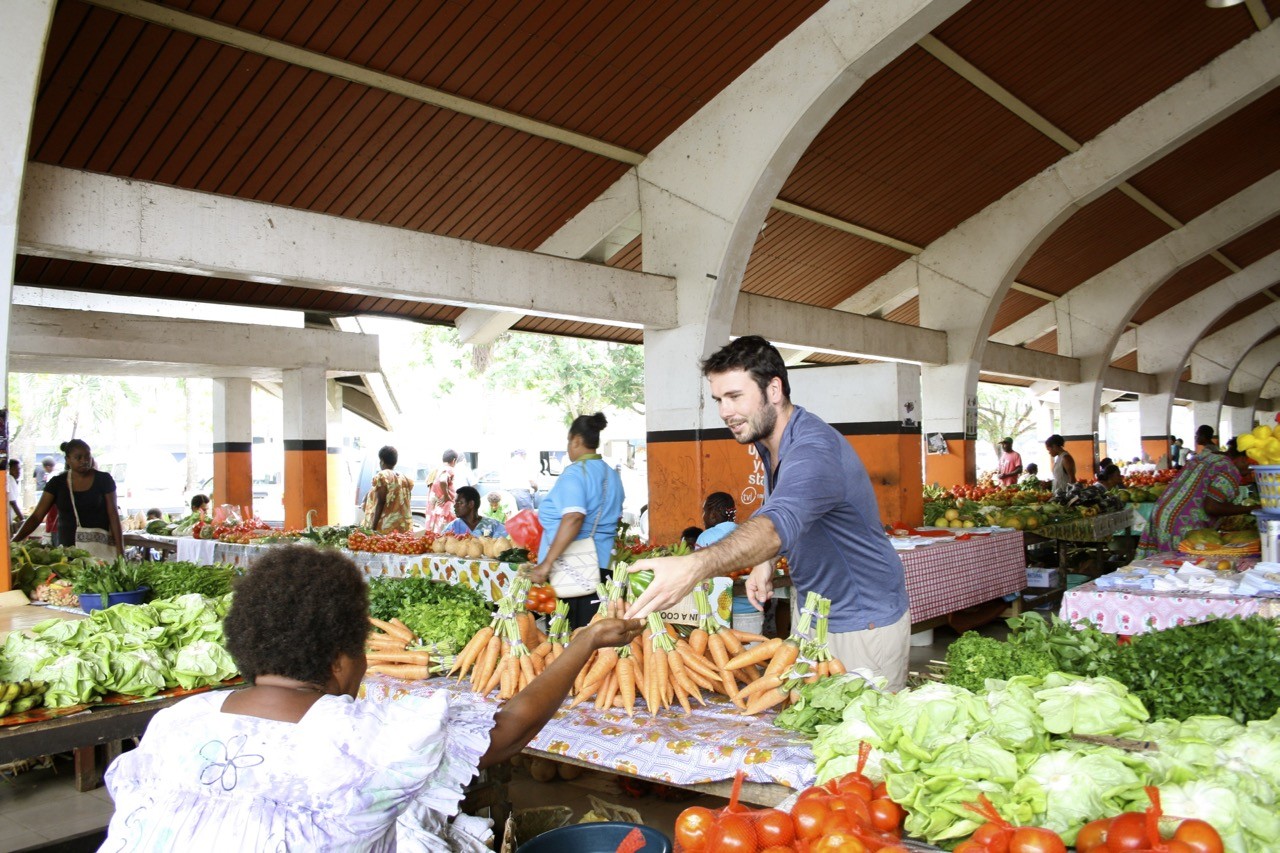 In how to save for a year of travel, we explained that we saved £20,000 ($30,000) for our year abroad. We set aside 25% for transport and big-ticket items like our Machu Picchu trek, which meant our daily budget for food, accommodation and day-to-day activities was £40 ($60).
I'd guess that many Londoners spend more than that in their daily lives. Between mortgages/rent, council tax, gas, electricity, internet and phone, groceries, tube travel and leisure activities, it's easy to spend more at home than we did on the road.
3. It's ok to not have a plan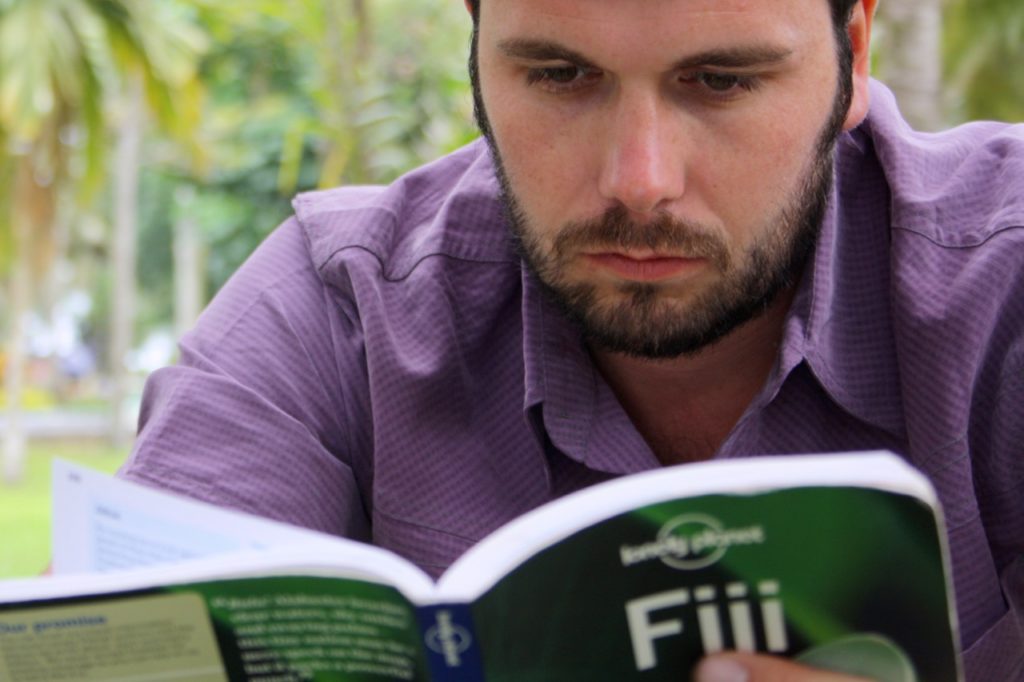 Here's an exchange that took place around the third or maybe fourth date I had with Peter several years ago:
Me: Is 12.30pm too early? We could meet at Canary Wharf, have lunch at Carluccio's and then walk over to West India Quay for a movie? Buried is on at 2.30pm. The trailer is terrible but it's got good reviews.
Peter: Sure, but it all seems a bit disorganised… Could you put into an Excel doc and email it over to my PA? I'll discuss it with the board and see if it's workable. Have you got any 2009 data that will support this?
Me: Ok, point taken.
I've always been a planner. In fact, when we embarked on our trip, my plan was to secure a good job on my return and knuckle back down to real life. Now, I'm plotting our next trip away. I've learnt that it's okay to not have a plan or a career that naturally propels you higher. It doesn't mean you're wasting your life.
4. The frugal life is not to be feared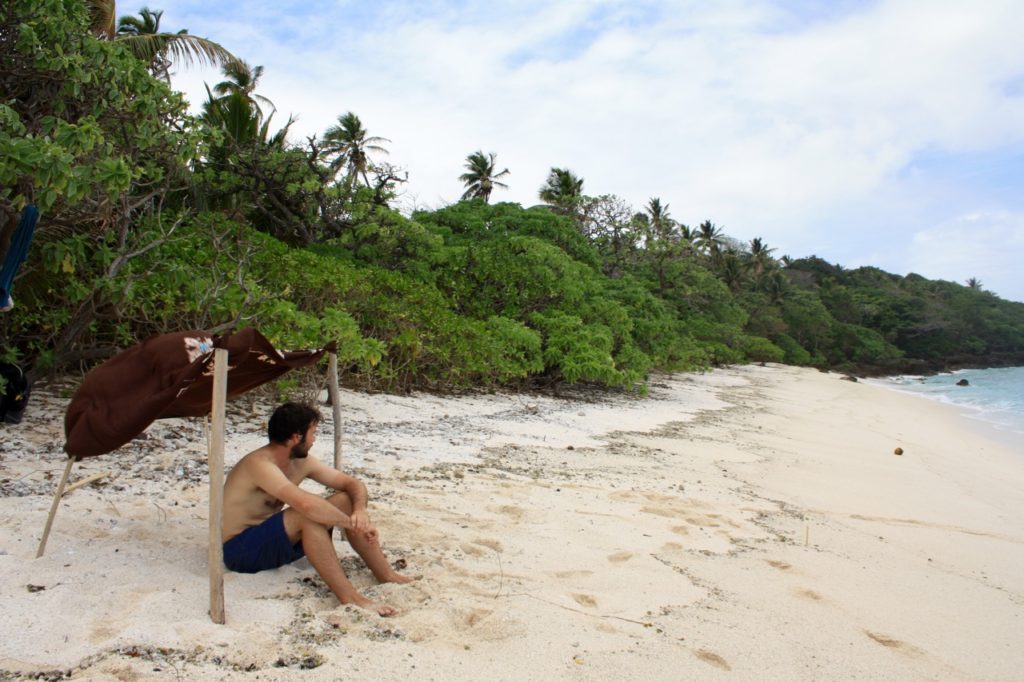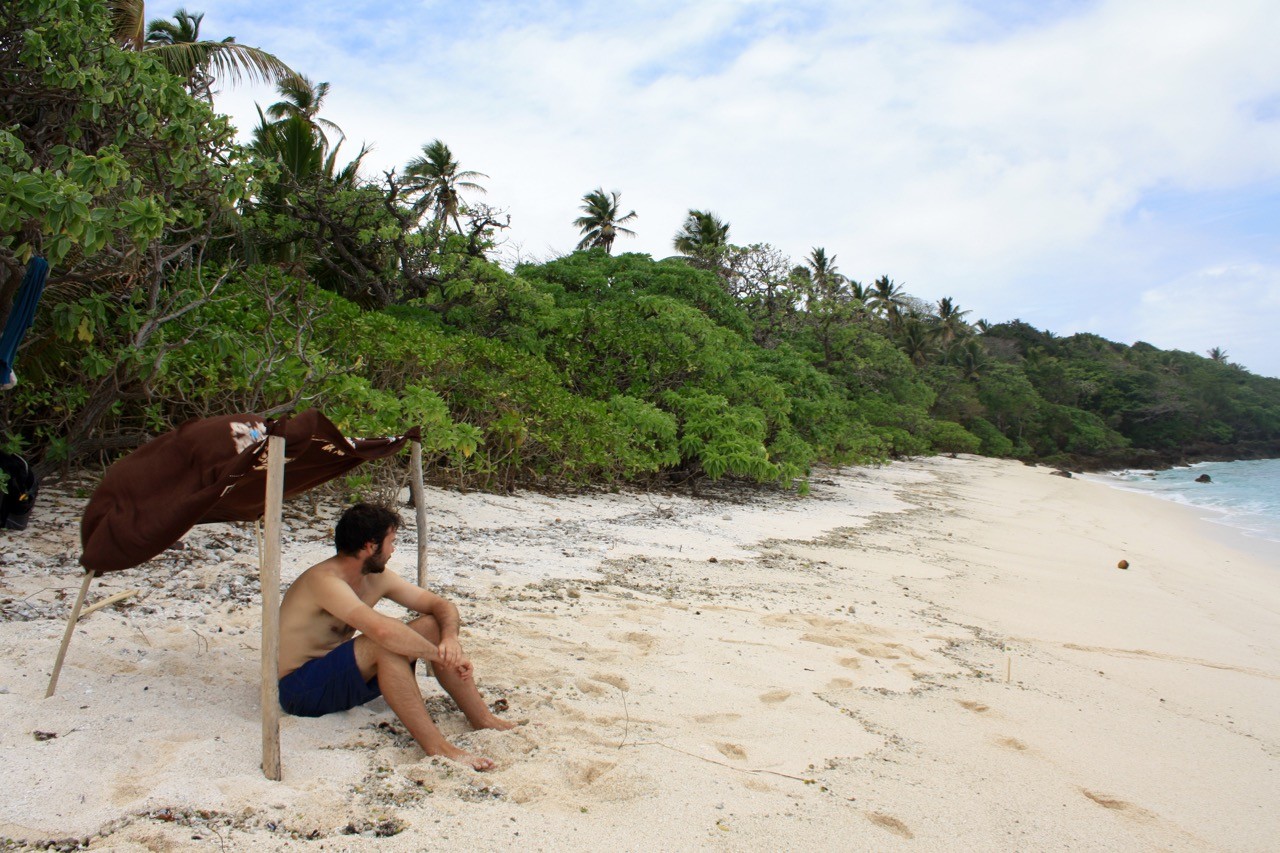 As the daughter of a Bangladeshi immigrant, I've always been conscious of money – not enough to chase it but enough to ensure that I always have a buffer. I never had a credit card before our trip (and the one I took out for emergencies sits dusty and unused), I paid off my student loan before I had to, I always paid my bills as soon as they came in and was generally super-responsible with money – until now.
We returned to London and for the first time in my adult life, I found myself with zero savings. This would have freaked me out a year or two ago but, today, I'm okay with it. Our year of travel was totally worth it. I wouldn't live without a buffer all the time – but what's the point of savings if you don't use them on something great once in a while?
5. It's okay to have single-serving friends
We shared a Tongan feast with Natasha and David on Tongatapu and a 20-mile walk with Mandy on 'Eua – and then never heard from them again. They had scribbled down our details but we failed to take theirs and they never got in touch. In other cases, it was the other way round. We learnt that this is okay. Sure, you can add fellow travellers on Facebook and exchange occasional likes for the rest of your lives but it's also okay to spend a day or evening in really great company and then let them go. That's just the nature of travel.
6. We are part of what we hate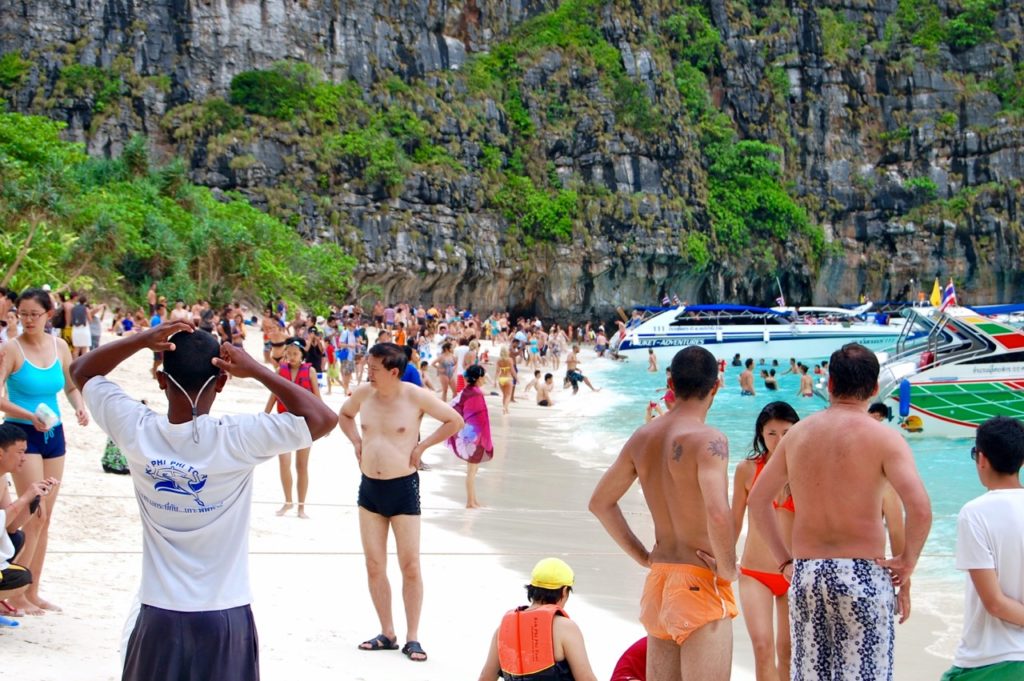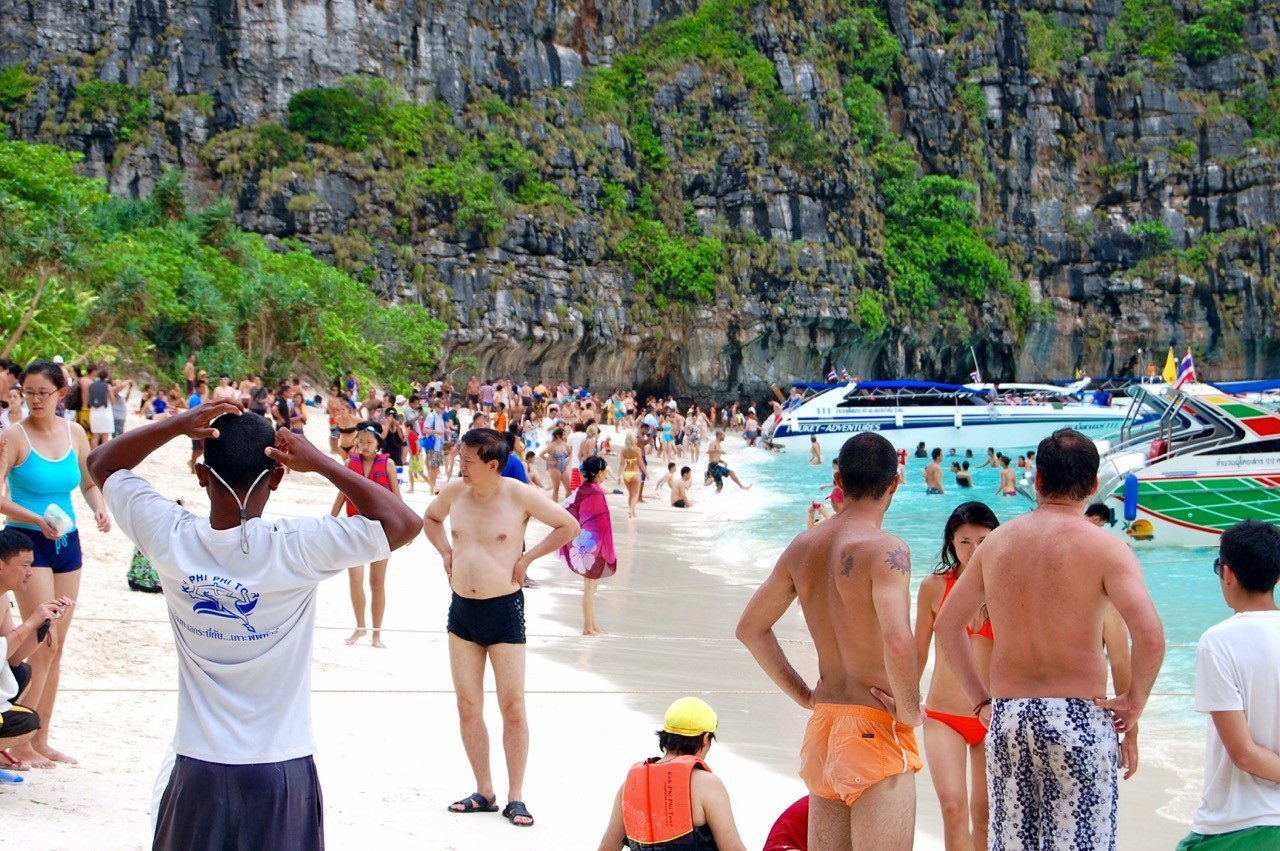 We've done our best to promote eco-friendly tourism in the Galápagos Islands but there's no getting away from the fact that we as tourists are part of the system that produces dozens of gas-guzzling boats ferrying between the islands several times a day.
It's easy to lament the crowds at major sights or crow about how you discovered a destination before it went mainstream but the fact remains: all visitors are tourists.

7. It's easy to forget our inherent privilege
The mere fact that we were able to travel the world means we are among the most privileged people in the world. Meeting smart locals on the road reminded us to check our privilege; to bear in mind that we are not where we are through intelligence, dedication or grit, but where and to whom we were born.
8. More sunscreen!
If you find yourself asking "do you think I need sunscreen?", the answer is yes. It's always yes. Our travels exposed us to extremely strong sun and we we weren't always appropriately protected. I don't burn easily but the sun did dry out my skin. Sun damage doesn't happen overnight which breeds complacency – but it catches up to you so be a stickler.
9. Pay as you go is better than RTW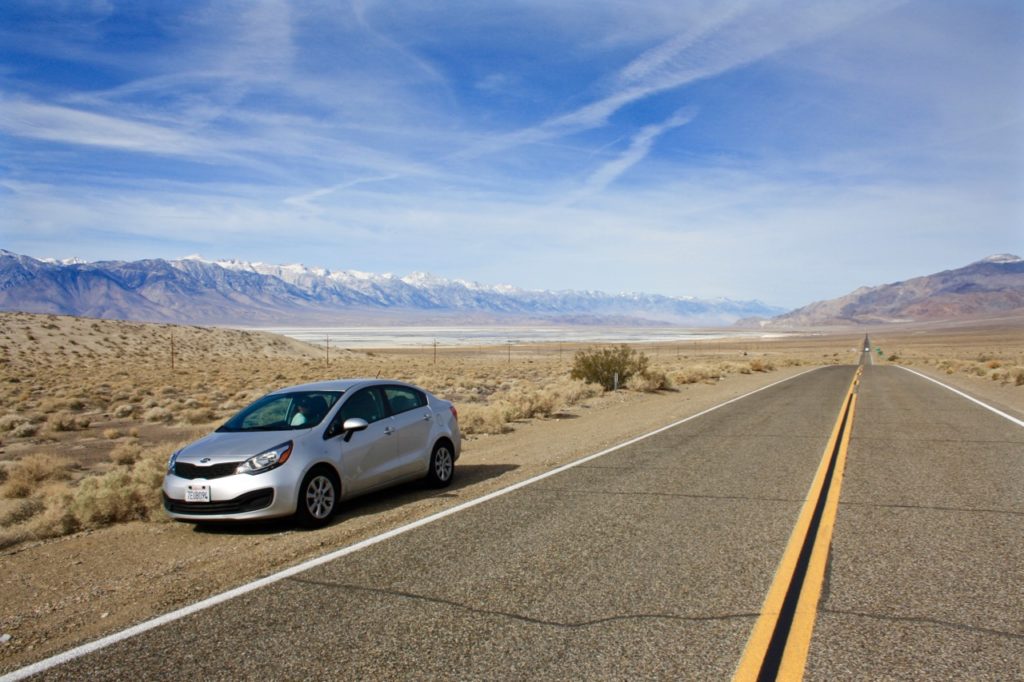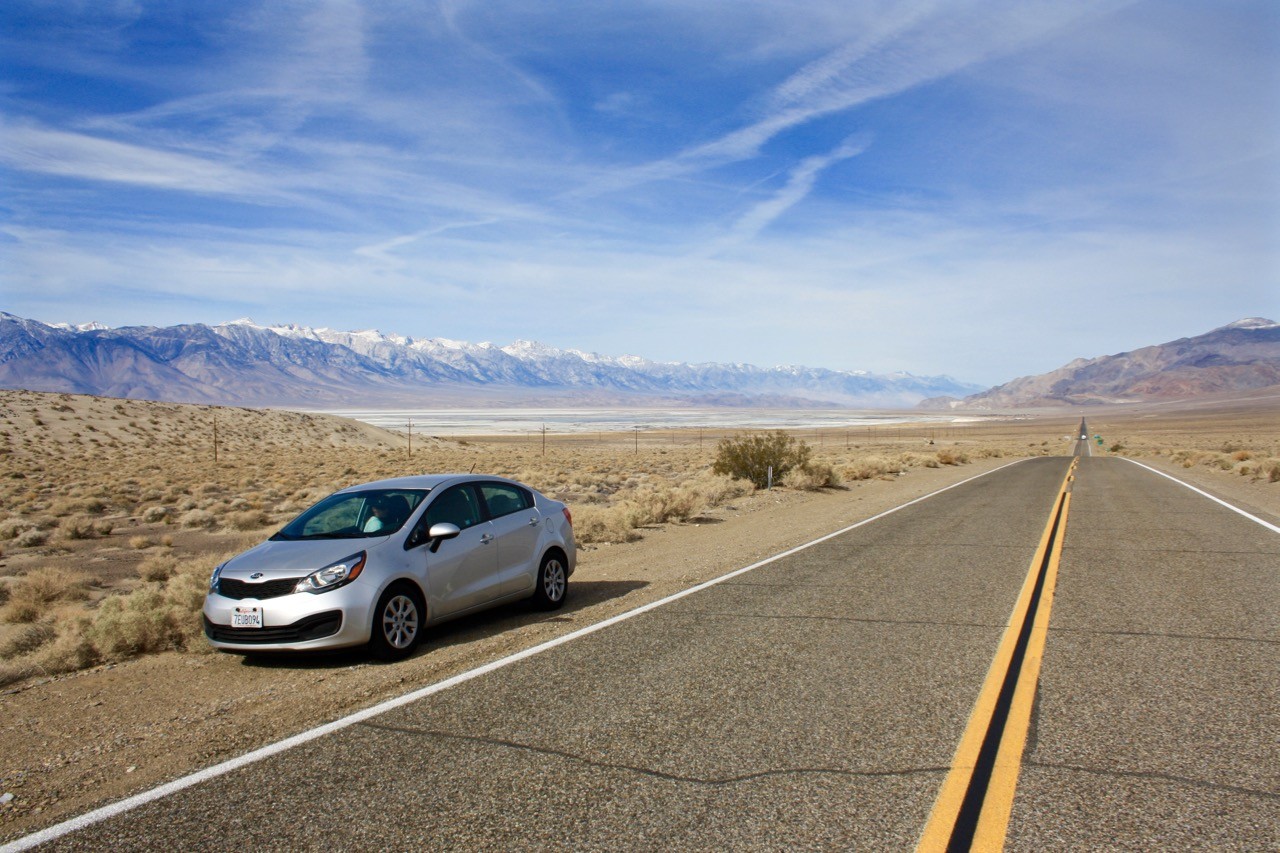 We've talked before about the pros and cons of a round the world ticket. For us, the pay as you go model worked far, far better. It allowed us to spend a month in Tahiti, jump on a last-minute luxury cruise, visit Mauna Kea (the tallest mountain in the world) and take an impromptu road trip in the US. We'll certainly be following this model on future travels.
10. If you travel with a guitar, you'll look like a douche
At least a dozen people proved this dictum. Don't do it.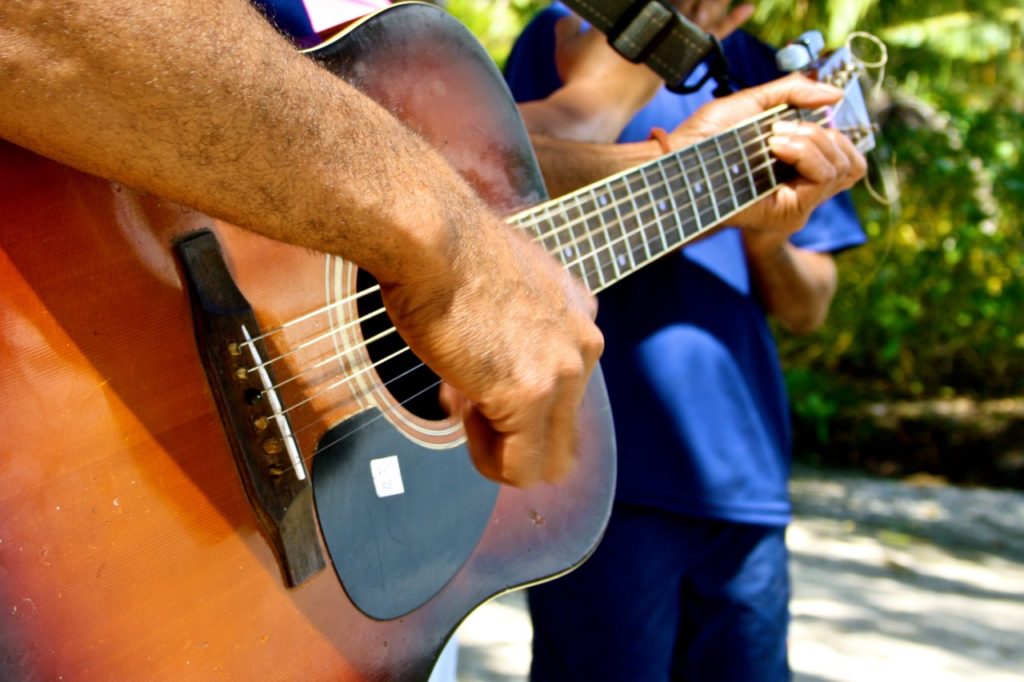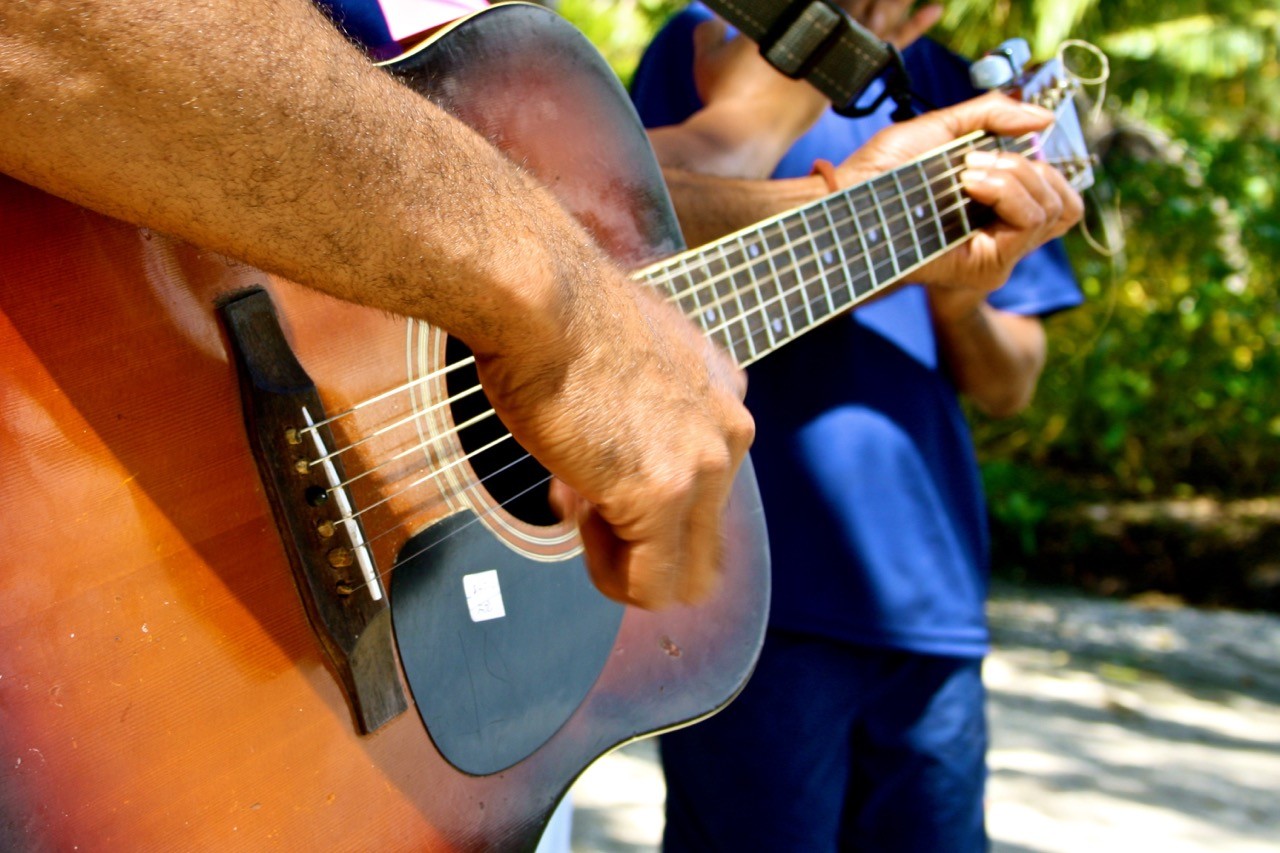 11. Sentimentality isn't worth the space
When Peter first visited my flat, he asked me if I had just moved in. I shook my head. "I've been here a year or so." He glanced at the bare walls, the unadorned coffee table and the minimal dinner set. "Oh," he said blankly. He soon realised I'm not sentimental in the least.
Being on the road has instilled in him the same sense of detachment. After a year of living with nothing but a backpack's worth of belongings, he's realised that he doesn't need to hold on to his huge collections of CDs, DVDs and dozens of band T-shirts from his sound engineering days.

12. We prefer places to people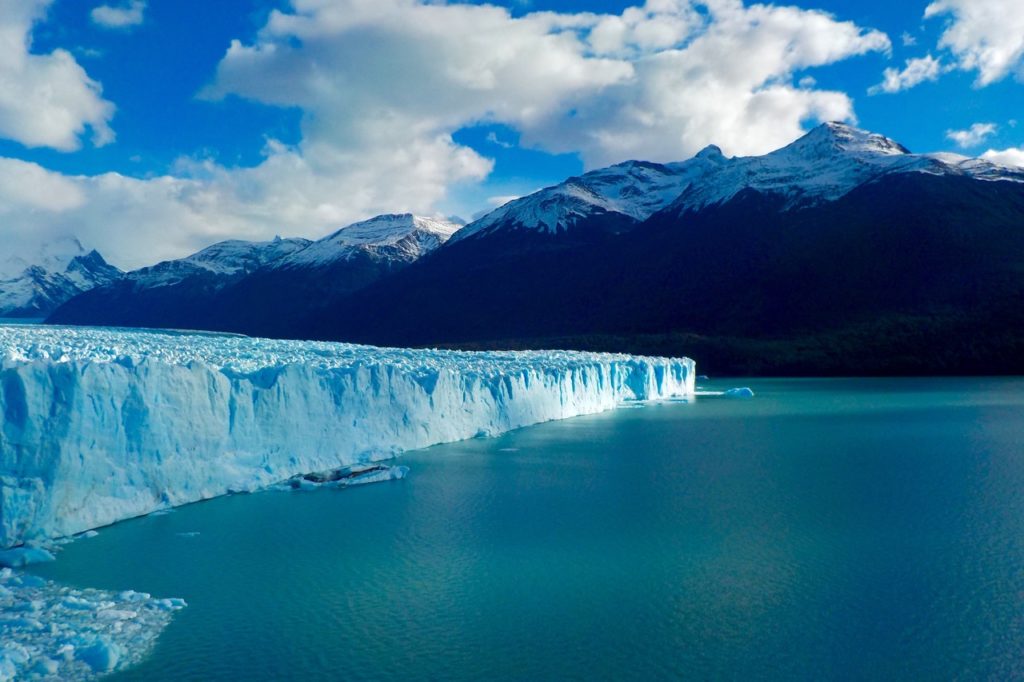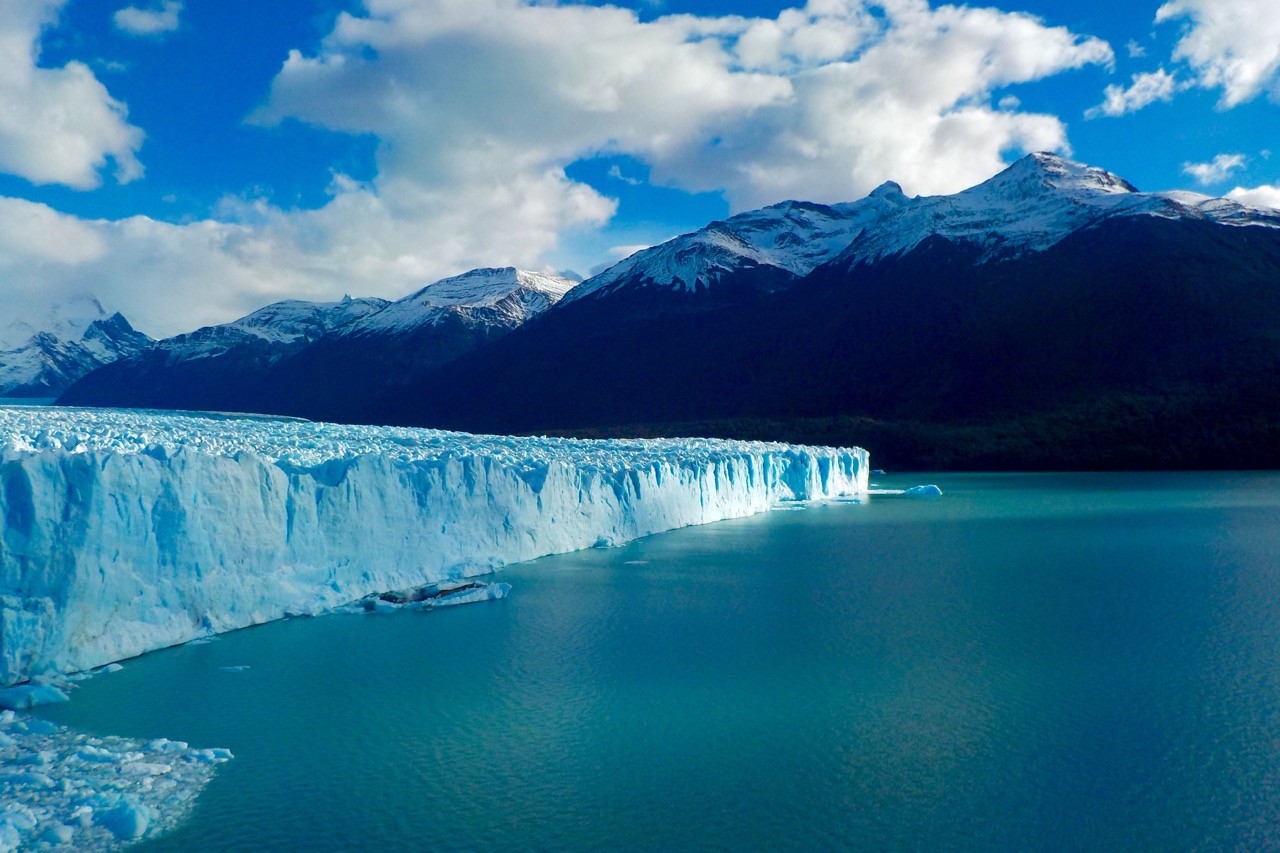 It may be taboo to admit this but we travel not for people but for places. We love meeting locals and have been enamoured by certain nations (Fijians, Samoans and Cambodians are our favourite people in the world) but it's natural landscapes and impressive architecture that really entice us abroad.
13. Samba is not the sound of South America
A year ago, if I were asked to describe the sound of South America, I would have said samba or salsa. Now, I know otherwise. Really, it is this:
This can seemingly be heard anywhere and everywhere within the borders of South America. It was on Taquile, a car-free island on Lake Titicaca, that we heard it drifting from the shores of the mainland and realised that there's just no getting away from it.
14. Travelling won't get travelling out of your system
Our big trip was meant to be our big trip, our one long adventure before we returned to normal life. Alas, we haven't rid ourselves of the travel bug. If anything, it's made us even more keen to visit places we haven't yet seen: Asia Minor, most of Africa, Greenland, Canada, Antarctica and more. There's a world out there and we have seen only a slice.
15. It's not that hard
Prior to leaving, I was worried about how I'd adjust to life on the road. I mentioned above that I'm a planner. I like to know how things will pan out and I like my creature comforts. I worried that I would be overwhelmed or fatigued or bored by life on the road. In reality, it was far easier than I expected. All of it was easier: the saving up, the quitting of jobs, the planning and the packing, the farewells, the 32-hour bus journeys, the delays, the cockroaches and even the ending and returning. It showed me the true meaning of freedom and I still believe, unequivocally and undoubtedly, that it was the best decision I ever made.
Here's to the next one.
---