We sample the simple life in a tiny French village, the perfect intermediary between the sweeping highs of travel and the daily challenges of city life
There are certain connotations attached to country life. It's either bourgeois and boring (if you adopt it) or insular and provincial (if you were born into it). Five years ago, the thought of spending several months in a tiny French village with nothing more than a bakery and a corner shop would have worried me.
After a year on the road, however, it seemed like the perfect intermediary between the sweeping highs of travel and the challenges of city life. And, so, after a fleeting visit home, we packed our bags and moved to France for a few months.
Adjusting to life in our tiny French village has been easier than I feared. There are fewer people here, less noise, less pollution and better food. I love London but Saint Jouin de Marnes has offered an insight into the simple life – arguably a better life. Here's what we did in our first month here.
Woke up to this view
Every morning, we wake up to this view across the village.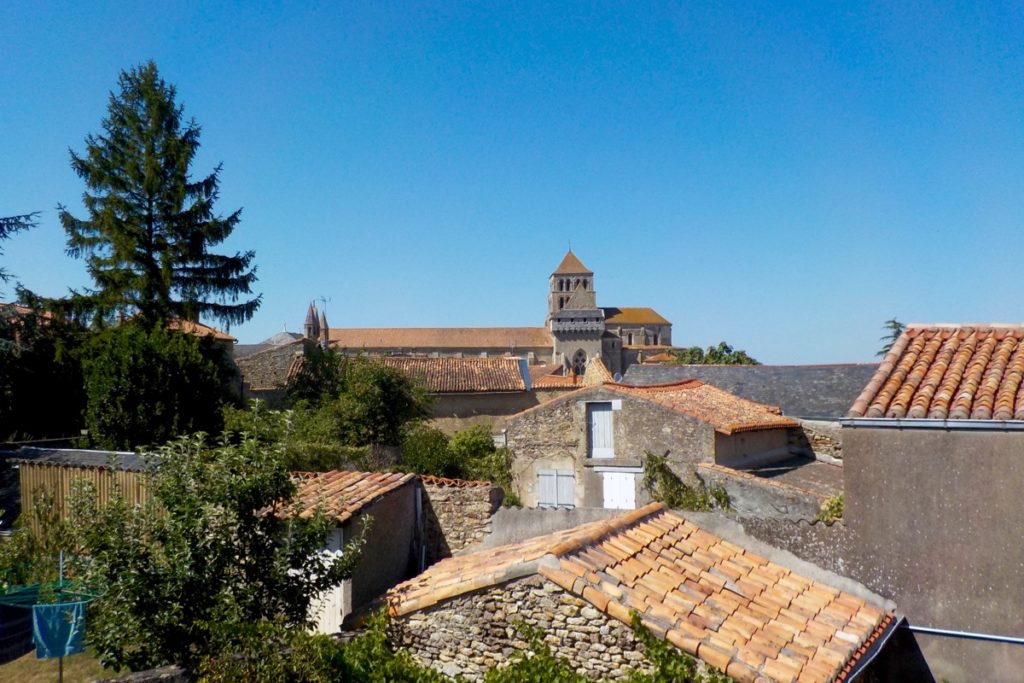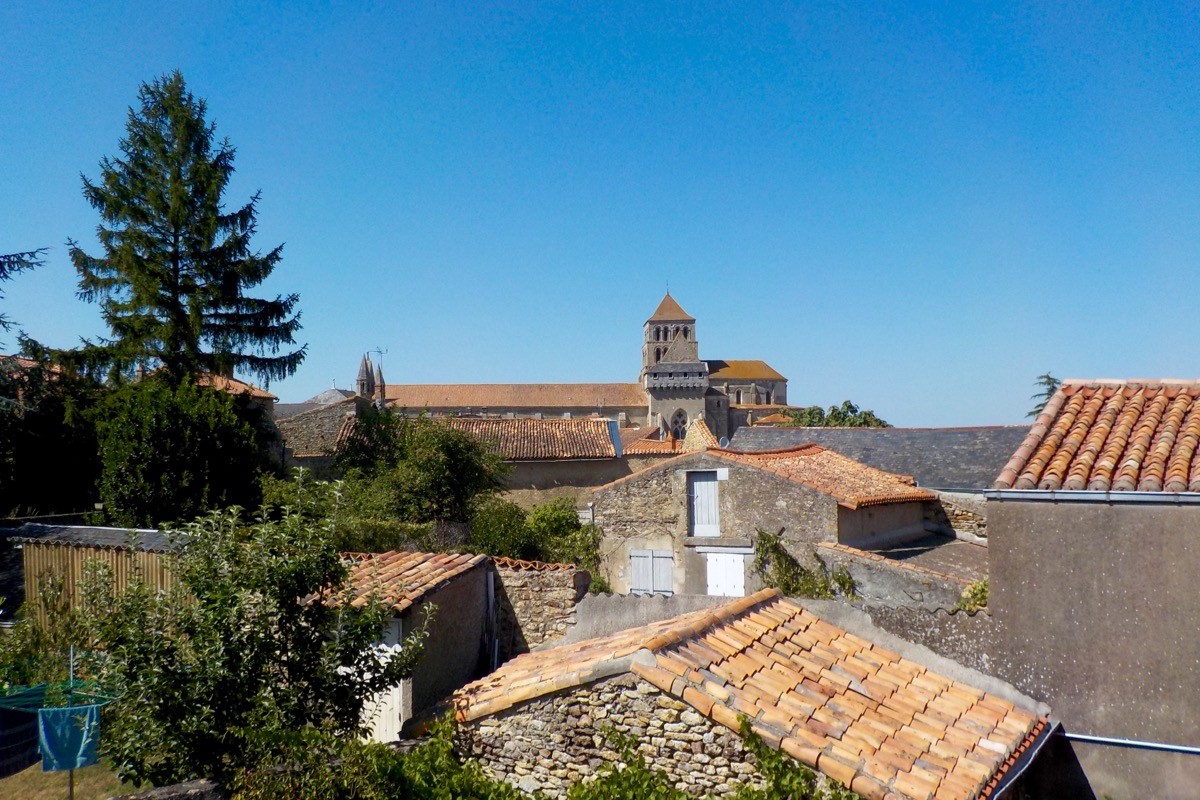 Compare it to this picture I took from my London balcony in August 2014, one day before we left for our trip around the world. Good weather makes such a difference.
Got accustomed to the morning boulangerie run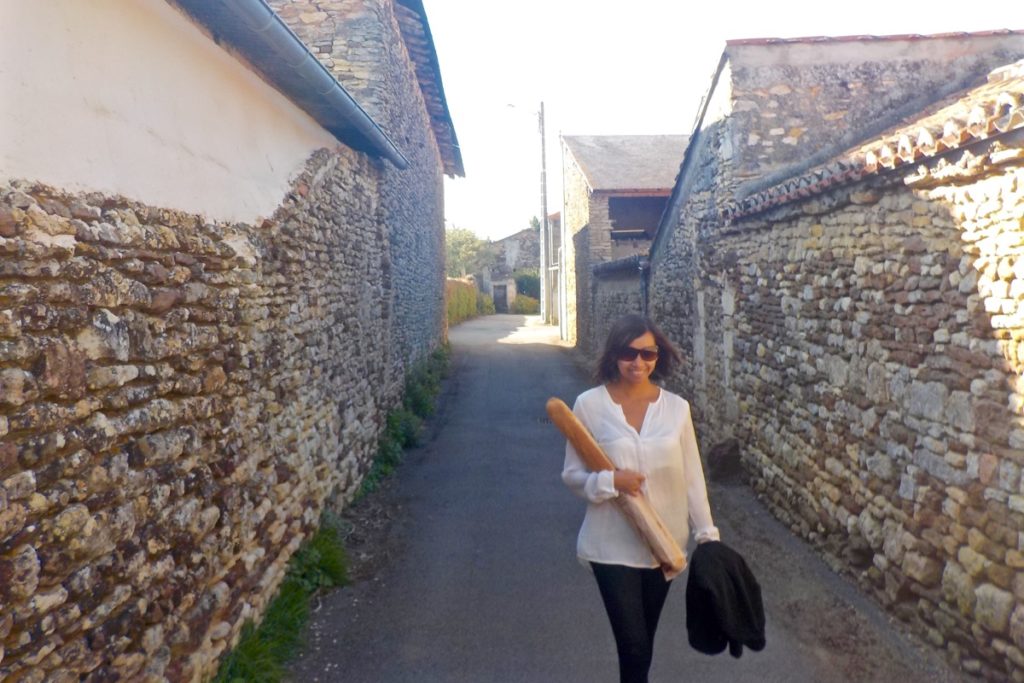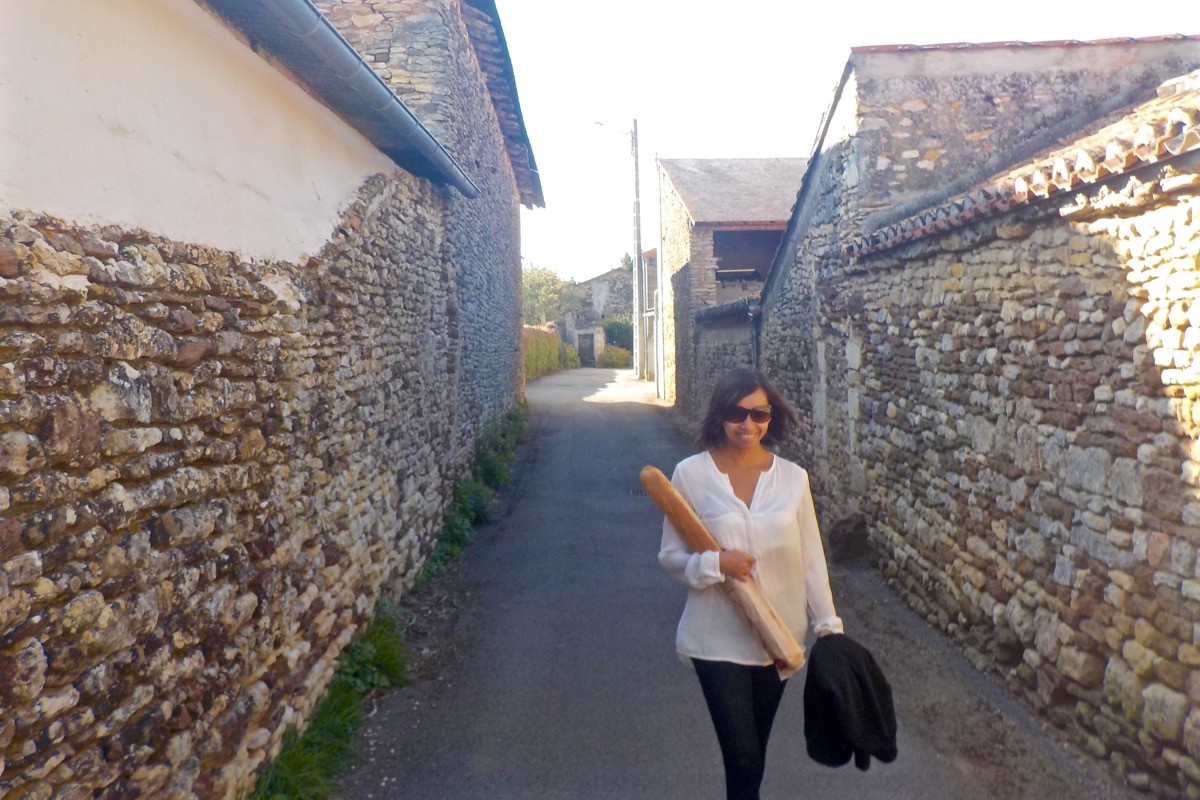 In London, fresh bread that's still warm is a treat. Here, it's a normality. In fact, a bakery cannot call itself a bakery (or boulangerie) unless it makes its bread from scratch. We're also told that villagers' access to bread is decreed by law.
Ate more patisseries than advisable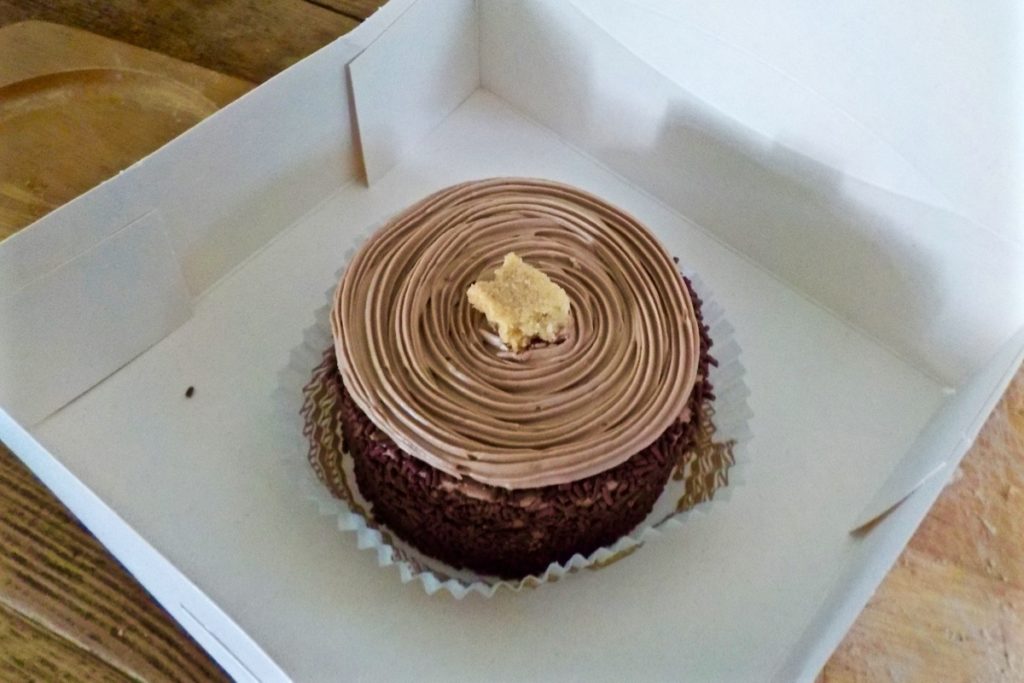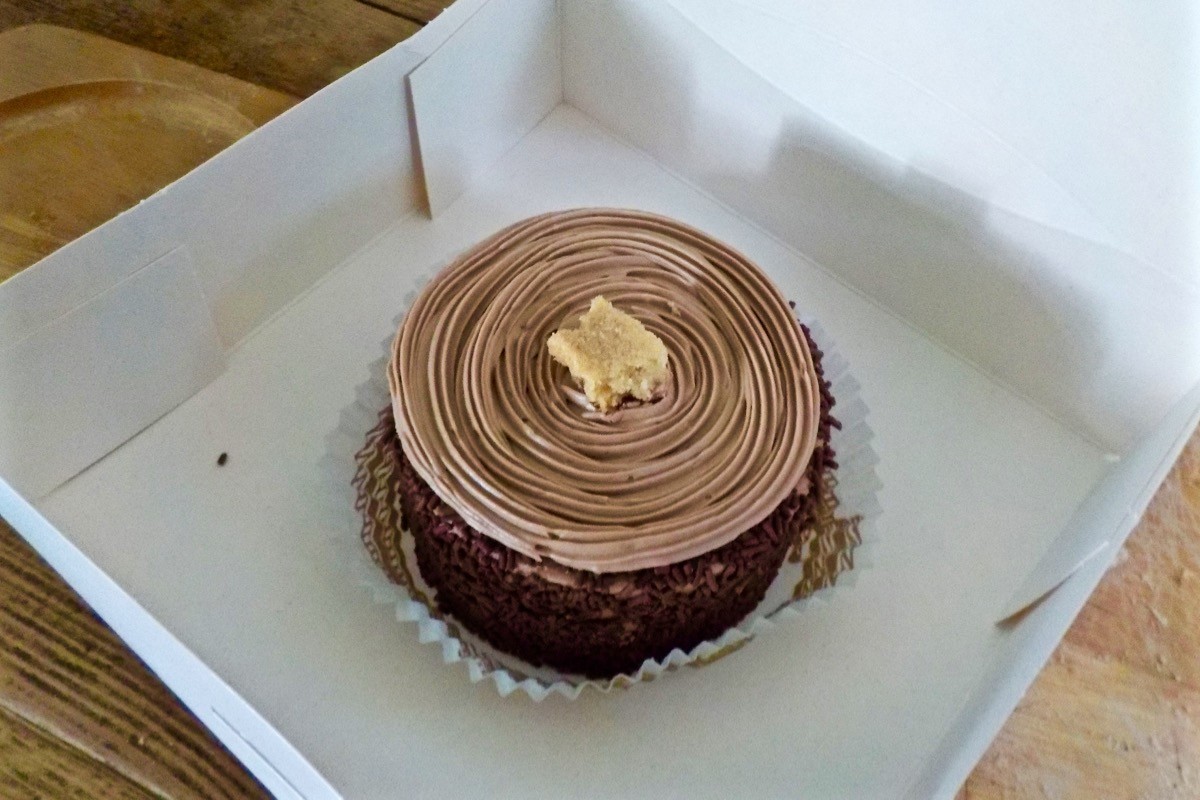 These things are like heaven in a box. Peter likes the mocha but I prefer chocolate. We try to limit ourselves to one a week but last week we had four.
Went for lonG rides ACROSS yellow fields
I only learnt to ride a bike properly during our year away. The country lanes of Saint Jouin de Marnes have given me a chance to ride alongside traffic, practise signalling and improve general awareness without putting my life in danger on the streets of London.
Found gifts on our windowsill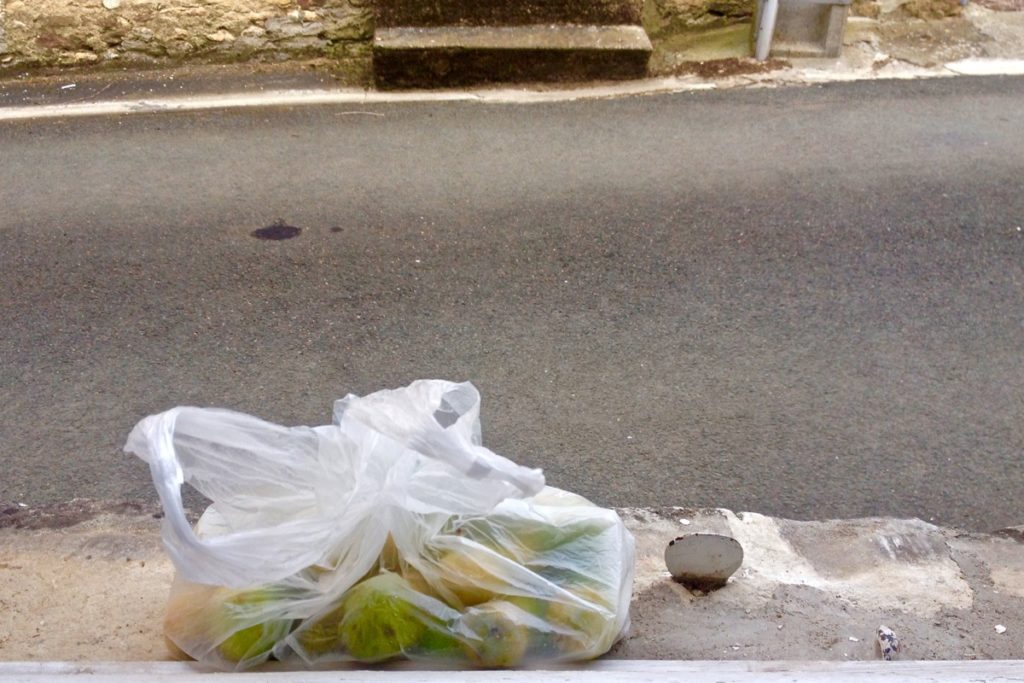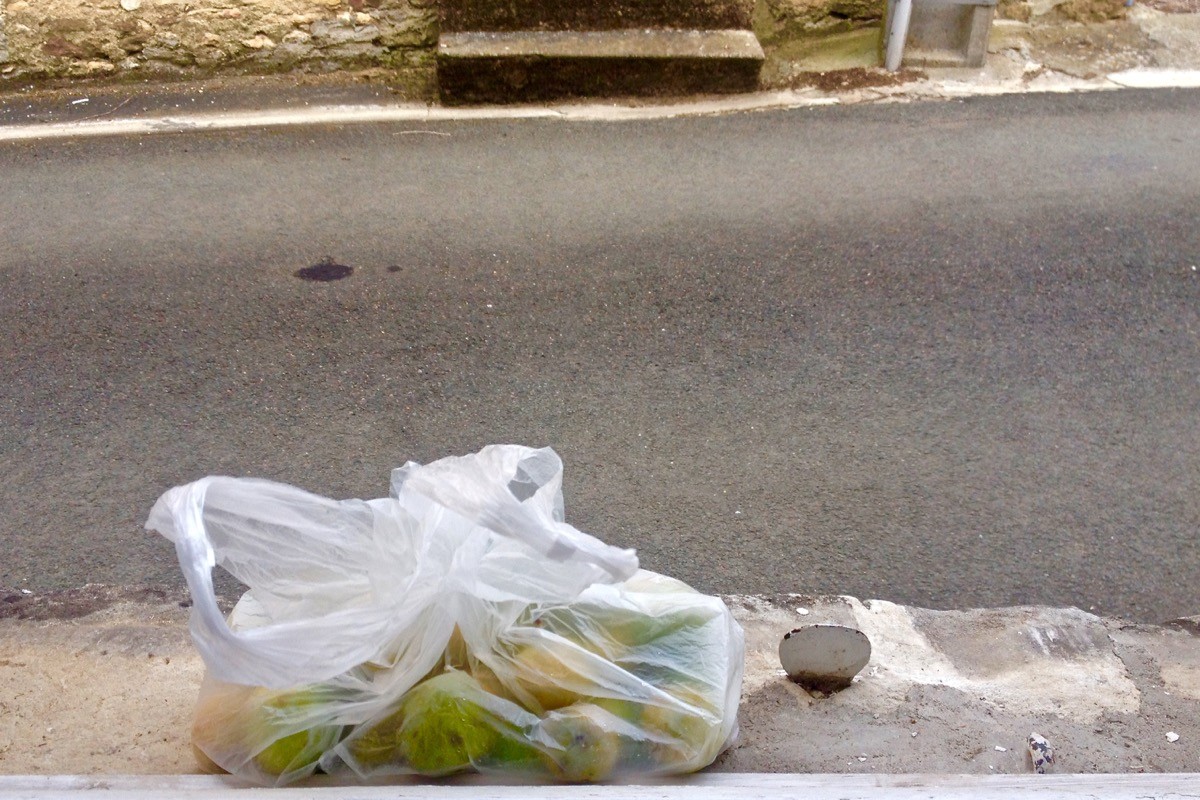 Madame Broad lives to the west of us and Patrick and Sylvie to the east. They frequently leave us gifts on the windowsill. We've had apricots, pears, hot apple sauce and even two giant marrows.
Attended a village fête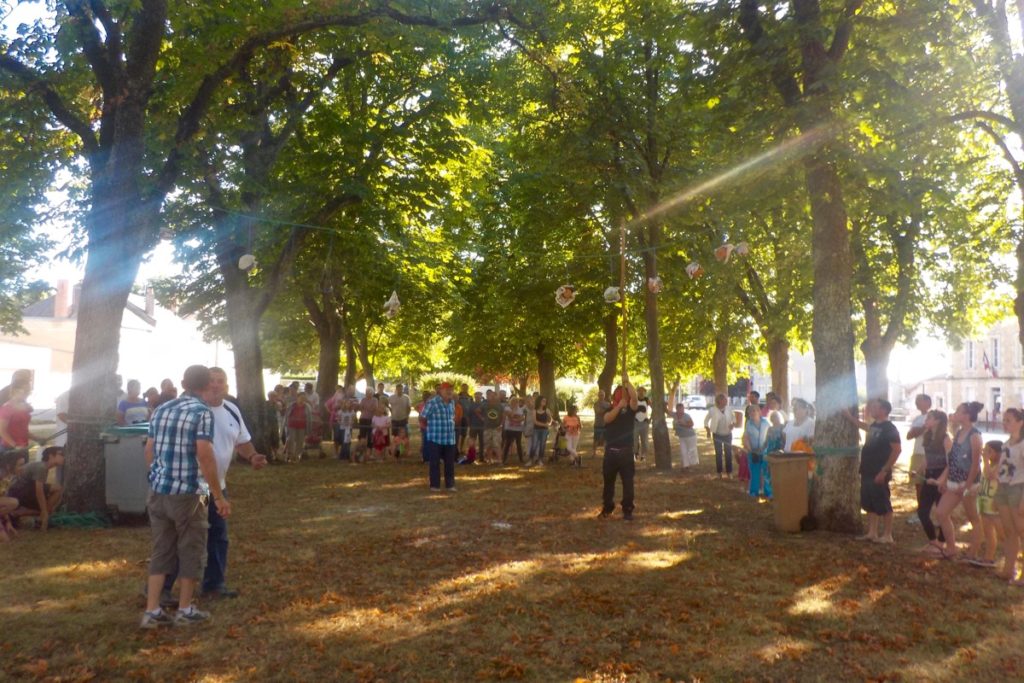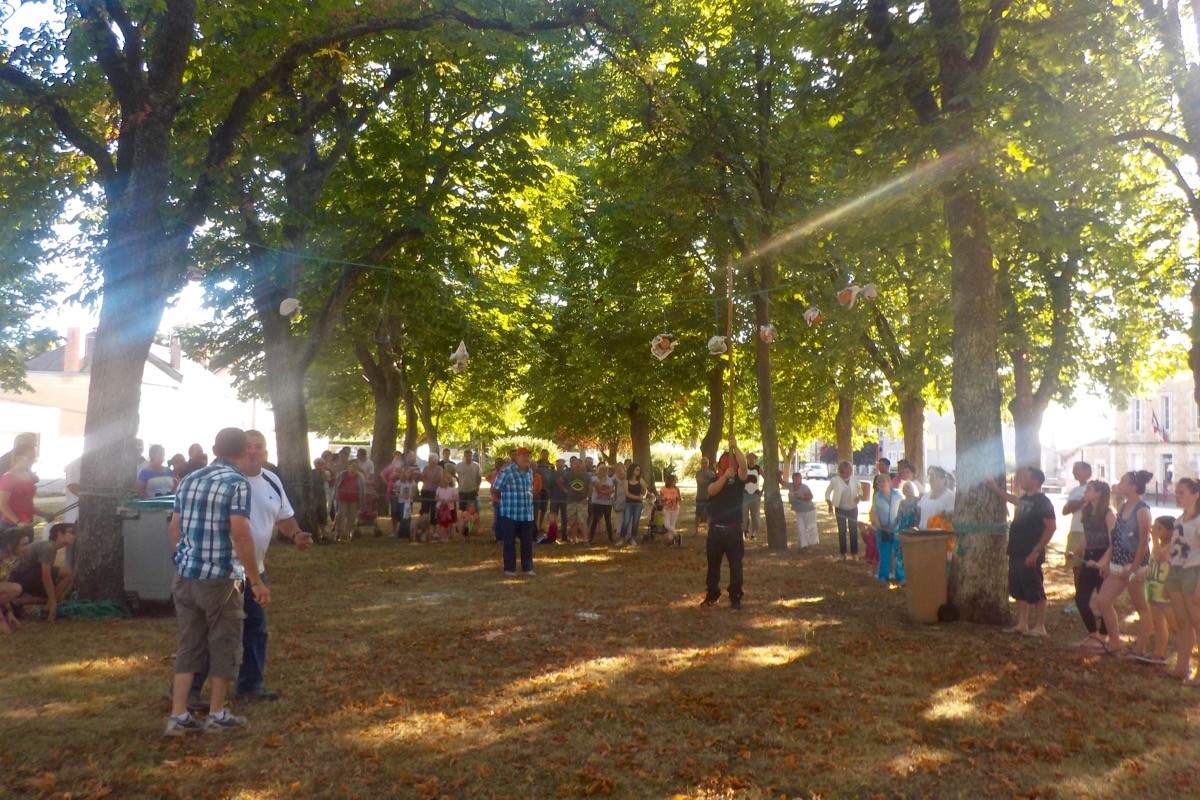 Peter accepted the glass of cider. C'est combien? he asked, reaching for his wallet. The older gentleman waved away the question and explained that the cider, locally sourced and made, was free. We spent the afternoon making broken conversation with the locals who graciously spoke slowly so that we could understand their questions.
Bought vegetables from 'MONSIEUR Poirot'
Every Saturday morning, 'Monsieur Poirot' drives to the main square with fresh fruit and vegetables. He knows we're English so always comments on the weather.
Ate al-fresco under OUR gazebo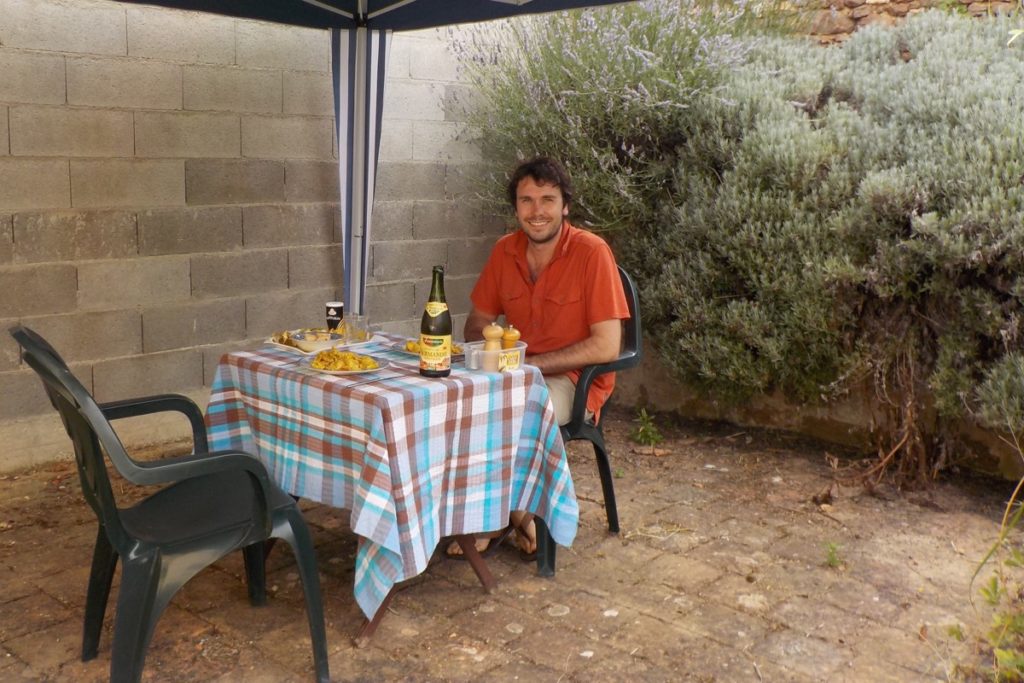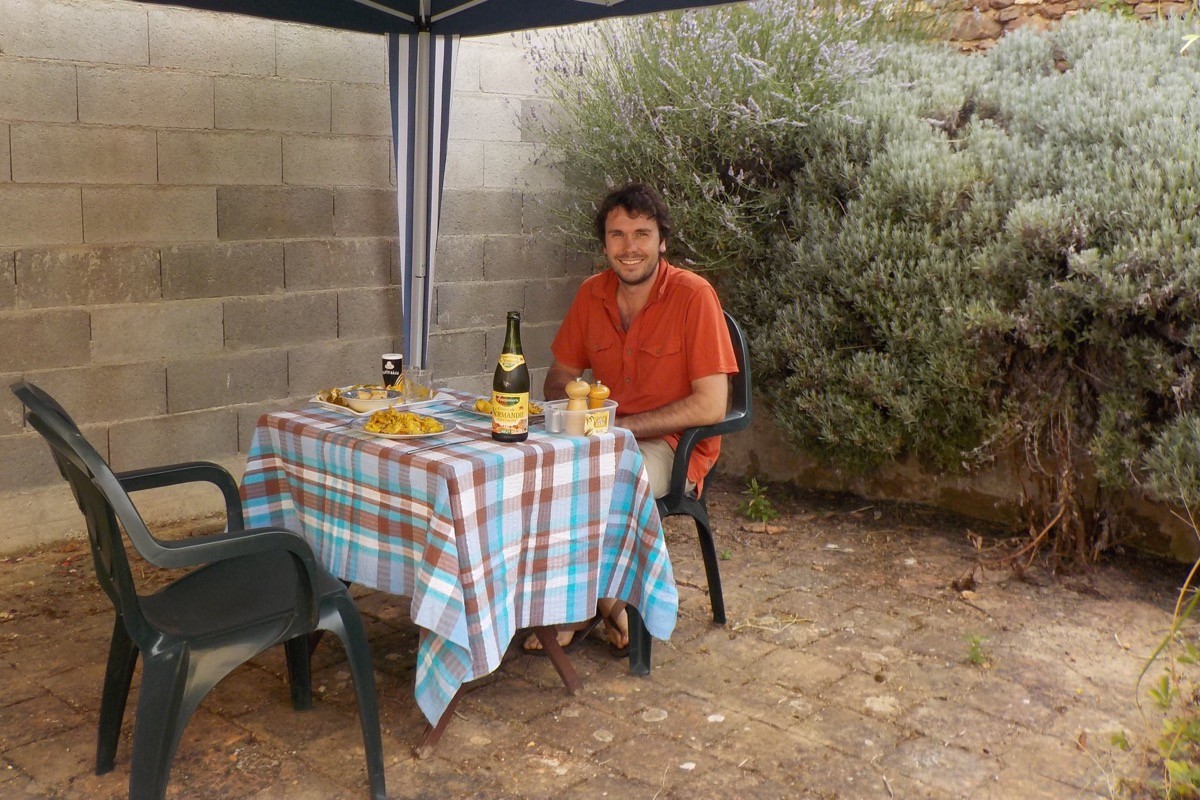 Peter has a juliet balcony in London so no dining is possible there. Mine overlooks the A12 so is only viable if you like your food with fumes. Here, we have a gazebo which is lovely once you get used to the bees buzzing in the lavender bush close by.
Found charming tableaus around every street corner
The Abbey Church of Saint Jouin de Marnes is a five-minute walk down the street. Built in the 11th and 12th centuries, it provides a fairytale beacon on our cycle journeys home. We also love the house around the corner. We don't know who lives there but we expect it's a little old lady who might invite us in for a drink if we were ever to meet her.
Made homemade crumble
We pick grapes and apples in our backyard. Peter had the wacky idea of making homemade crumble – something neither of us had ever done before. It was delicious.
Caught a fantastic show by a passing band
When I saw the posters for 'Nuits Romanes', I snootily expected something a bit pantomime-ish. In reality, the band put on a fantastic live performance. (Forgive my awful camera-work. I tell Peter not to let me near the thing.)
Danced with joy in the Anglais section
Our nearest supermarket is a 20km round-trip which is no easy feat given that we don't have a car. Our efforts on the cycle were rewarded by the discovery of an 'Anglais' section in the Inter Marche. Custard creams all round!
Tried to fit in with the locals
Well you have to try, no?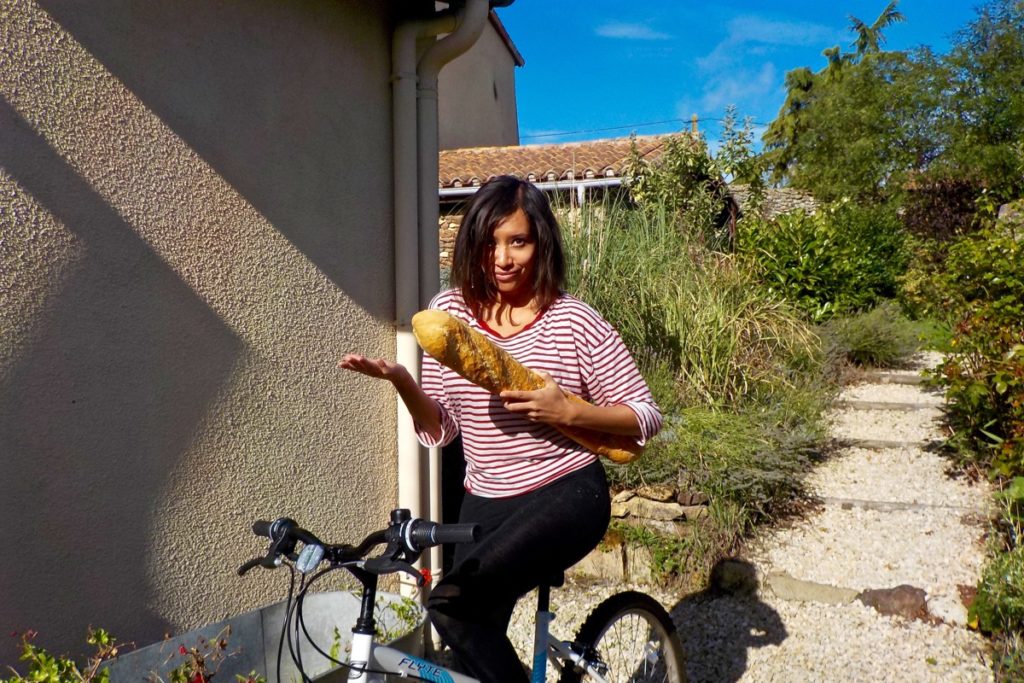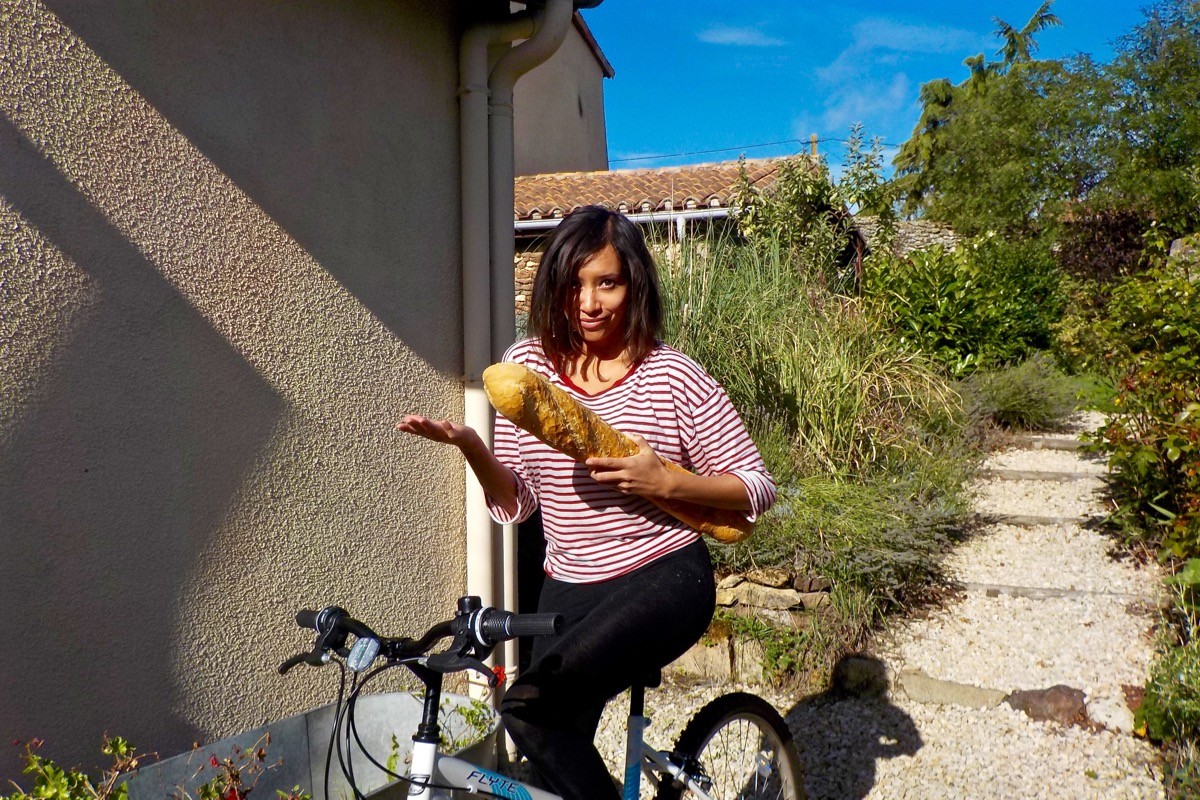 ---
For an amusing look at expat life in France, read A Year in the Merde by Stephen Clarke.
Lead image: Atlas & Boots