Take It Back is a gripping courtroom drama perfect for fans of Apple Tree Yard, He Said/She Said and Anatomy of a Scandal
The day I got a book deal started inauspiciously. Our group of 13 had camped for a night in the Australian Outback after battling broken air conditioning in 40°C heat, a cracked windshield, a change of vehicle and an alarming array of bugs at night – as well as a snake and dingo.
In the morning, we piled into our scorching van and headed to Kata Tjuta. Within minutes, we got a punctured tyre. We lost an hour to that final drama before getting back on the road.
Halfway through the four-hour journey, my phone pinged with sudden reception and loaded incoming emails. There was one from my literary agent.
The preview said: "I am extremely excited to be sending this email. I really wanted to call, but not knowing where exactly in Australia you are I didn't want to risk a too early wake-up call."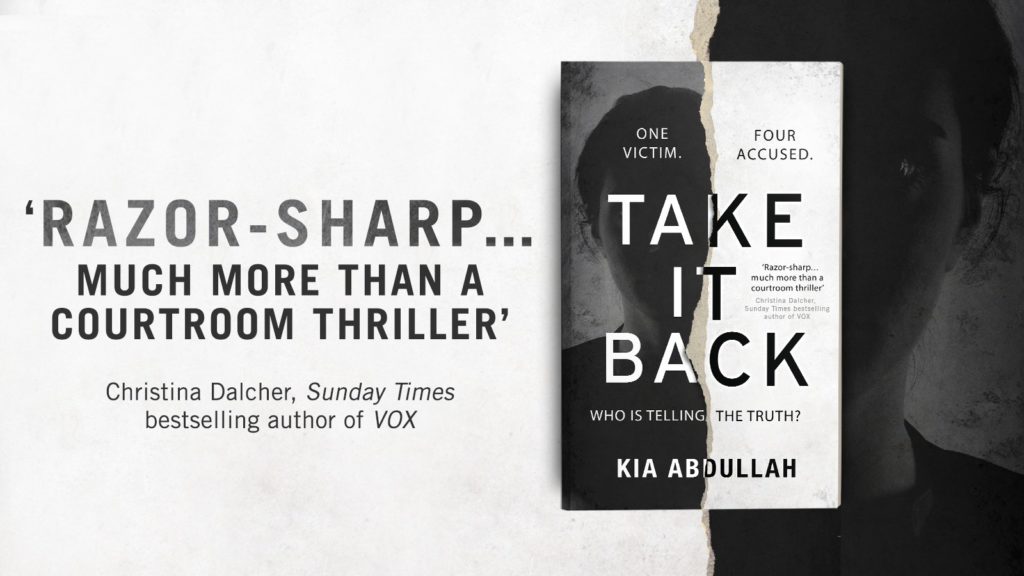 The rest of the email did not load. My heart revved in my chest as I refreshed the screen again and again, praying to the Gods of Telstra Telecom. After 10 minutes of desperate waiting, the message finally loaded.
WE HAD AN OFFER. And not just any offer but a two-book deal with HarperCollins, one of the biggest publishers in the world.
That was in February 2018 and because publishing works at a glacial pace, that book is out this week – in hardback on 8th August.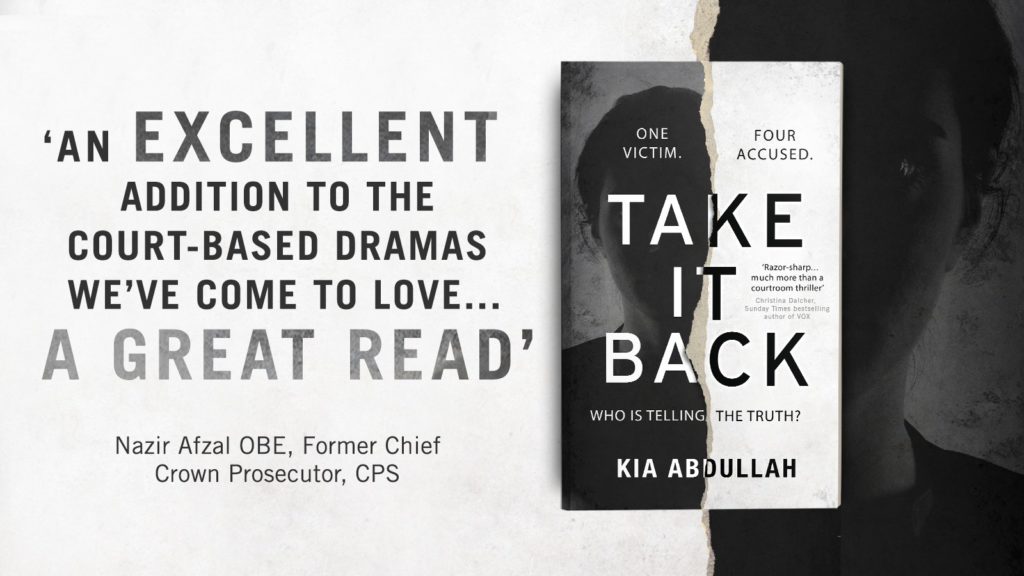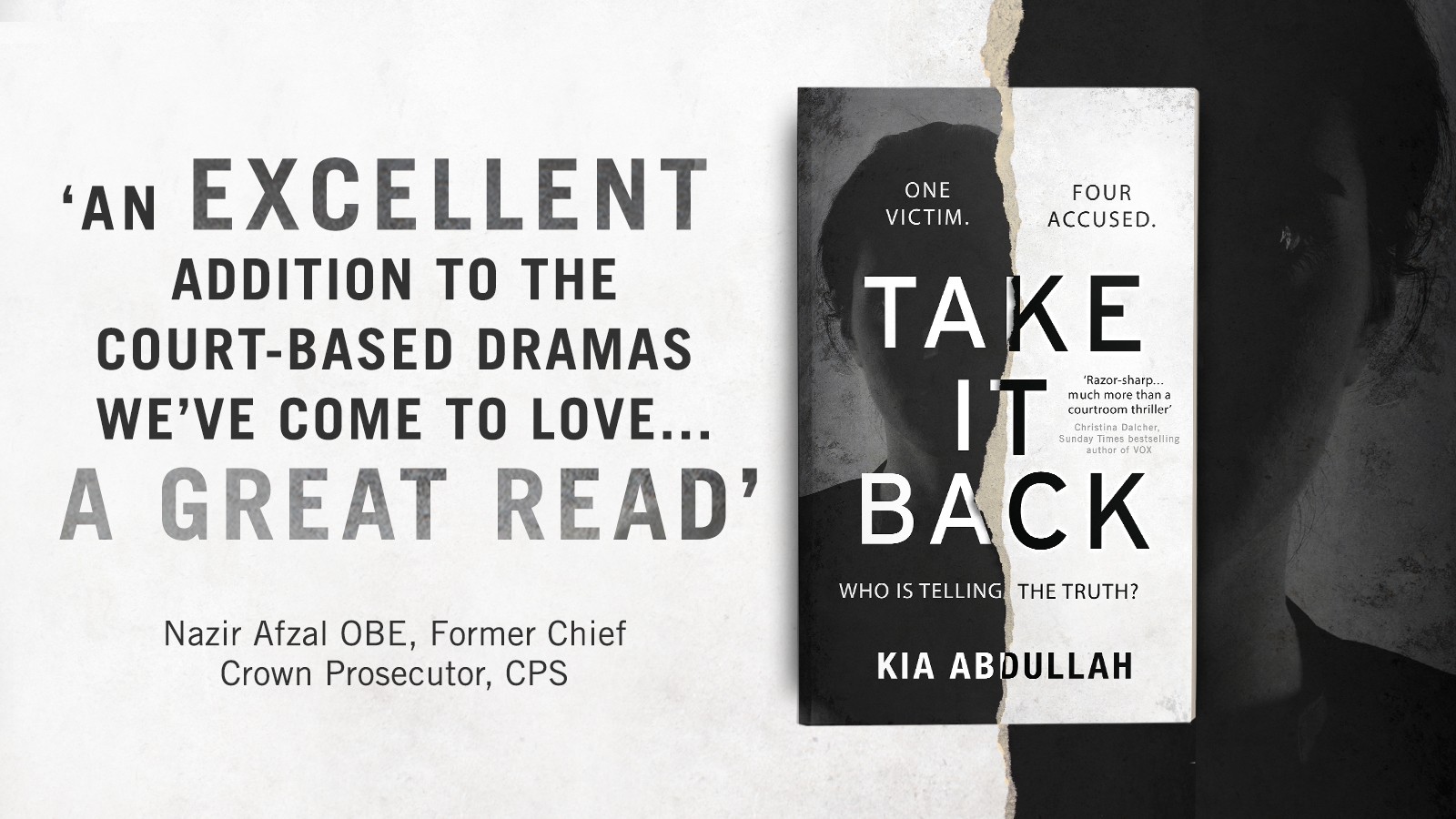 Take It Back is a courtroom drama perfect for fans of Apple Tree Yard, He Said/She Said and Anatomy of a Scandal.
The victim is Jodie Wolfe, a 16-year-old girl with facial deformities who accuses four boys of something unthinkable. The defendants are four handsome teenage boys from hard-working immigrant families, all with corroborating stories.
Former barrister Zara Kaleel takes up Jodie's case; she believes her, even if those close to Jodie do not. Together they enter the most explosive criminal trial of the year in which ugly divisions within British society are exposed. As everything around Zara begins to unravel, she grows even more determined to get justice for Jodie. But at what cost?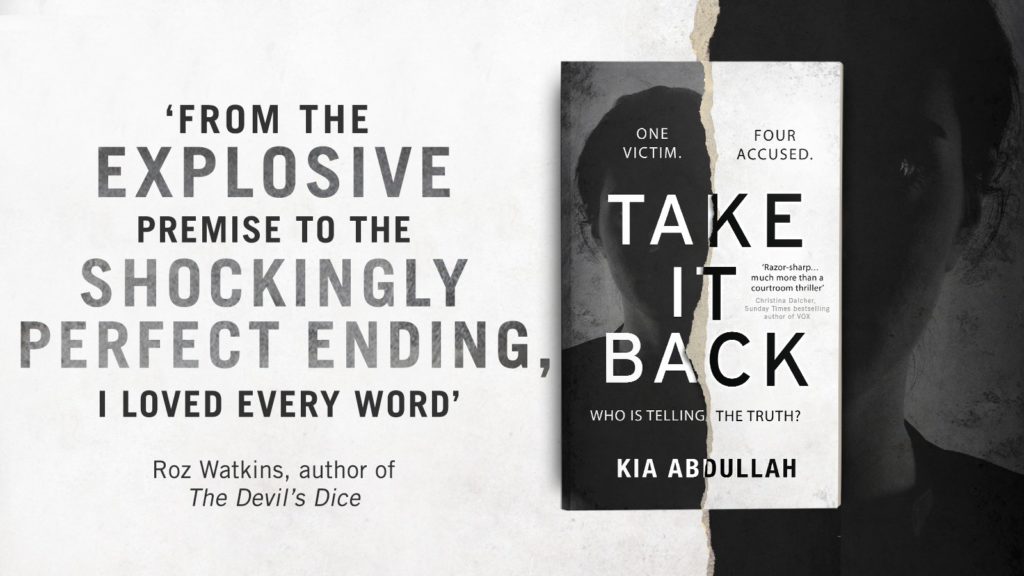 Take It Back has been named one of the best books to read this summer and one of the books to read in 2019. It was also chosen by The Pigeonhole as their first-ever audio serialisation which might be an industry first.
Needless to say, I'm utterly ecstatic. Writing a book is a leap of faith; a years-long mind trick through which you convince yourself to suspend self-doubt and to persevere in the belief that someone, some day, will see the worth of your work. I feel incredibly lucky that my gamble paid off.
I know many people don't buy hardbacks because they're expensive (mine is £12.99) but, as I told my sister and nephew, it's the cost of one Nando's meal and will engage you for a whole lot longer.
Hardback sales really make a difference to an author's career. Most of us don't get six-figure deals (I certainly didn't) and so the only thing that sustains our careers is support from our readers. To help you decide if you want to buy it, you can read the first chapter for free.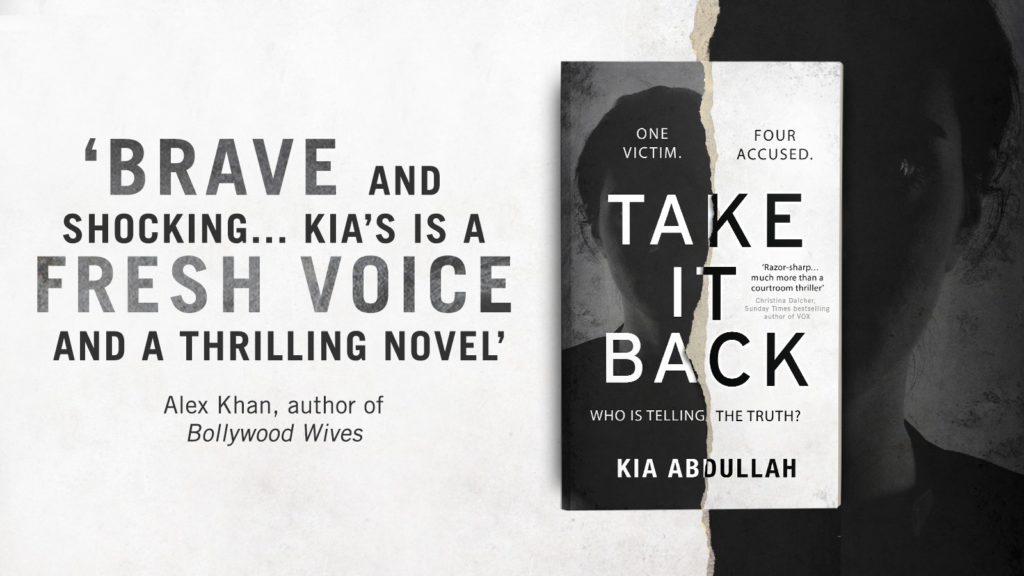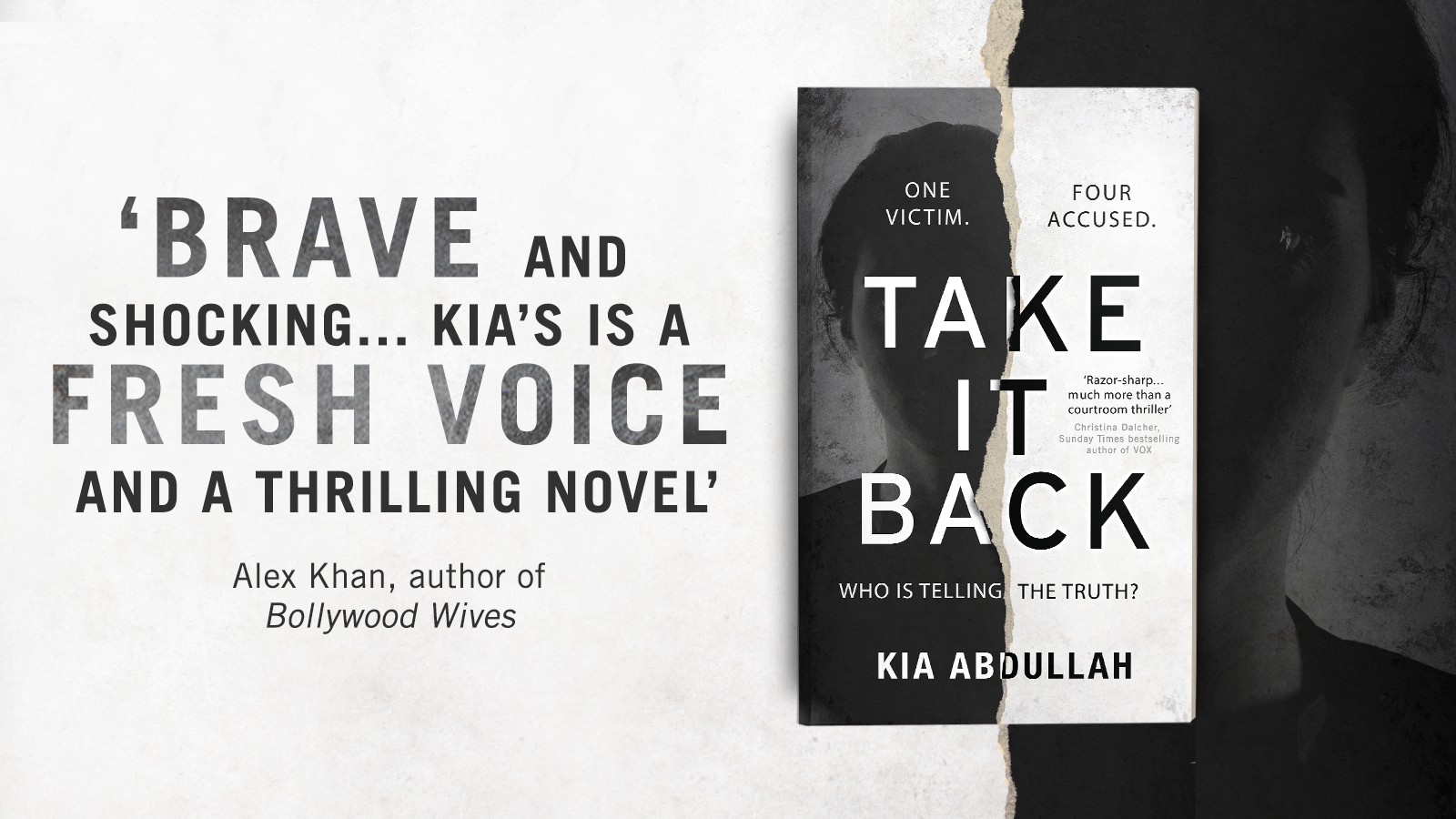 I hope our dear readers at Atlas & Boots will want to read the book. I hope you'll buy or borrow it and find something of worth inside it. I hope you'll share it, review it or tell a fellow reader about it. I hope it grips you and surprises you and also makes you think.
I hope because hope, like rejection, is one of few constants in a writer's journey. I hope you'll share this part with me.
---
Get Take It back from: