We spent two nights camping in the outback in the presence of one of the world's most iconic natural wonders. Here's our in-depth guide to visiting Uluru.
Uluru, that iconic behemoth, that clay-red monolith, that sun-scorched sentry… Nothing can really prepare you for the immensity, majesty, colour and serenity of the UNESCO-listed sandstone formation in Australia's 'red centre'.
Located in the southern part of the Northern Territory, it's almost right in the middle of Australia. Nearly every other major sight is scattered along the coast, which means that Uluru makes for an exhilarating inland adventure.
We spent an age debating how to get to Uluru. Plane? Train? Automobile? Invoking the god of logistics? In the end, we decided to fly to Alice Springs and hop across to Uluru. Of course, what looks like a hop on the map is a six-hour drive in the vast stretch of the 'red centre'.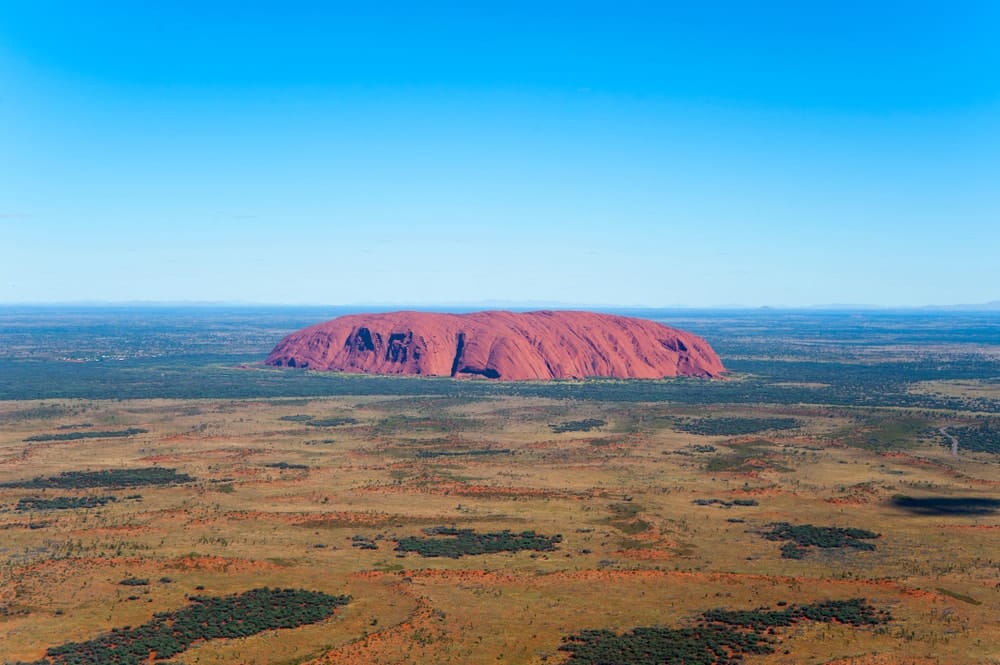 As we didn't yet have a car, we booked a three-day tour to get us there from Alice Springs. We met our guide, Kurt, at 5am in the town centre and set off for Uluru with 11 other guests.
Different in every sense
Vast vistas of lonely shrubs morphed into sand and dune, baking under the extreme summer sun. The temperature hit 38°C (100°F), causing our engine to overheat. A few hours in, Kurt turned off the air conditioning in an effort to cool the engine, resulting in melting passengers. Welcome to Australia, folks!
Of course, we were visiting in February – Australia's summertime – arguably the worst time to visit the region! The best time to travel to Uluru is from May to September when temperatures are cooler and the shifting hues of the rock are likely to be more vibrant.
Luckily, Kurt had a plan and flagged down a sister vehicle returning from an earlier tour. We swapped vehicles with very little guilt about the others' long drive. They, after all, were finishing the tour while we were just beginning.
With sweat cooling on our skin, we settled in for the journey to Kings Canyon, a yawning chasm of sheer red cliffs and vertiginous walls halfway between Alice Springs and Uluru.
There, we started an hour-long hike but were soon thwarted by closures on the trail, deemed too dangerous in the heat.
We packed back into our van and headed to camp. I say 'camp', but there was no such thing. Rather, we settled for the night in an unsheltered spot in the wide-open outback, clinging onto our swag bags (a sleeping bag of sorts made of heavy canvas).
I'd known that we'd be camping in the outback, but as we unfurled our bags in the falling darkness, I wondered what the hell I was doing there. This is Australia, I thought. This is the outback. This is the Australian outback and I would be sleeping out in the open where things could crawl into my bag and across my skin and into my nose and ears.
I won't lie. The first night of our Uluru Rock Tour was a test not least due to the ants which utterly besieged us. They weren't the only challenge of course. As I zipped into my swag bag, Peter told me to freeze. I scrunched shut my eyes and begged him to "get it off me, get it off me, get it off me". What 'it' was I still don't know. Peter described it as a brown, inch-thick centipede crawling up my swag bag.
Kurt told us to tuck our shoes well under our bags as dingoes ­– feral Australian dogs – were partial to smelly shoes. We were indeed visited by a dingo, but I didn't see it and neither did I care to. I was more concerned by the creepy crawlies.
I pulled on my eye mask, pressed in my earplugs, zipped up my swag bag and tried to ignore everything around me.
You may have guessed that I survived. In fact, in the early hours, I woke to a vast sweep of stars and the Lord of the Rings theme song in lieu of an alarm. The surreal, magic quality of that moment negated the struggle of the preceding evening. Never before had I seen the Milky Way so clearly with my naked eye. It wasn't quite euphoria but something subtler I felt in that moment: a profound sense of calm and a keen awareness of my own small size. This, I realised, this is Australia.
After a leisurely breakfast, we gathered up camp and headed to a more traditional campsite where we took refreshing showers. Soon after, we drove to Kata Tjuta, a striking group of 36 voluminous domes huddled together and forming deep valleys and gorges. We set off on the Valley of the Winds walk, all of us in high spirits because we'd survived the night before. We could officially say that that we'd camped in the Australian outback.
In the afternoon, we finally headed to Uluru, stopping along the way for a viewpoint or two. Before long, we arrived at the most famous sight in all of Oceania.
Travel writer Bill Bryson described Uluru as strangely familiar and I felt the same way. Here was the rock I had seen in movies, postcards and documentaries, a rock that symbolised past conflict and enduring pain, a rock held sacred by Australia's indigenous people.
I'd long wondered if Uluru would be worth the trip – it was 'just a rock' after all, but I was wrong. Uluru lives up to the hype. It looms long and heavy, and is unavoidably affecting. In walking around its base, one almost feels a presence: formidable and sombre, as if Uluru were placed there by design and not just accident. It's silly I know, but that is how I felt.
We spent the afternoon exploring small caves in Uluru-Kata Tjuta National Park and wandering around the rock before heading to a viewpoint for sunset. As Uluru was slowly cast in shadow, I felt thankful that we'd camped in the outback, miles from comfortable abode. We had had an experience. A real experience, as pretentious as that sounds.
Our second night was spent at a more traditional campsite. We still slept out in the open and there may have been a snake or two, or perhaps they were legless lizards. We'll never know. It was, after all, Australia. Not to worry. We all survived the outback and every single one of us would do it all again.
Our guide to Uluru-Kata Tjuta National Park
Most travellers to Uluru base themselves at Yulara, the service village for Uluru-Kata Tjuta National Park. Below are some suggestions on where to stay, eat and drink, how to get around and some ideas on what to see and do in the area.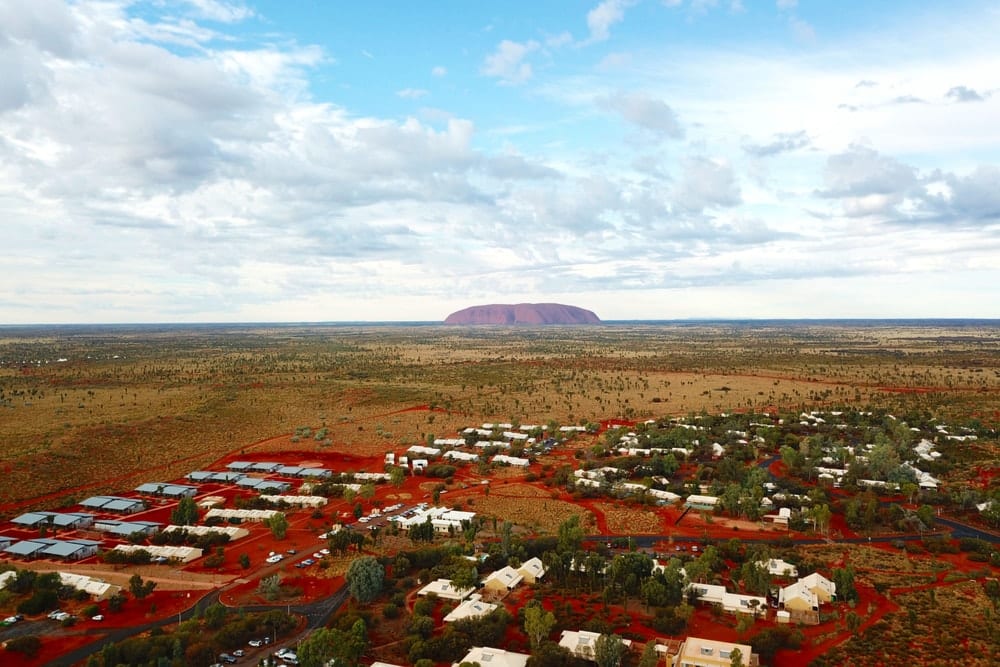 Where to stay
All accommodation in Yulara is owned by Ayers Rock Resort. More information on all accommodation options can be found on their website.
Where to eat and drink
Most eateries in Yulara are attached to an accommodation complex. See the village's entire range of restaurants and cafes at Parks Australia or visit Ayers Rock Resort for unique dining experiences such as sunrise breakfasts, private dune dining and wine tasting and barbecues in the outback.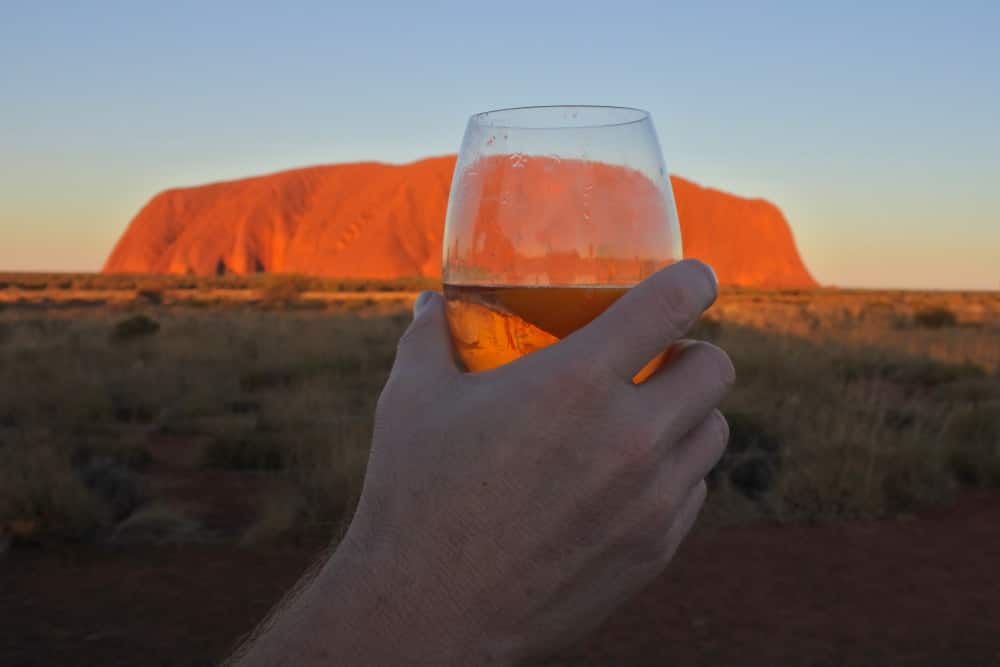 Getting around
A free shuttle bus run by AAT Kings (included with accommodation reservations) meets all flights at Ayes Rock Connellan Airport and drops passengers off their accommodation in Yulara. It's a 15-20 minute drive from Ayers Rock Resort.
AAT Kings also run several tours and transfers in the area along with Uluru Hop On Hop Off which have a range of daily transfers to the main landmarks. Multiday passes are available.
A free shuttle bus circulates Yulara daily, departing every 20 minutes throughout the day. It stops at all hotels, campgrounds, Resort Town Square and the Visitors' Centre.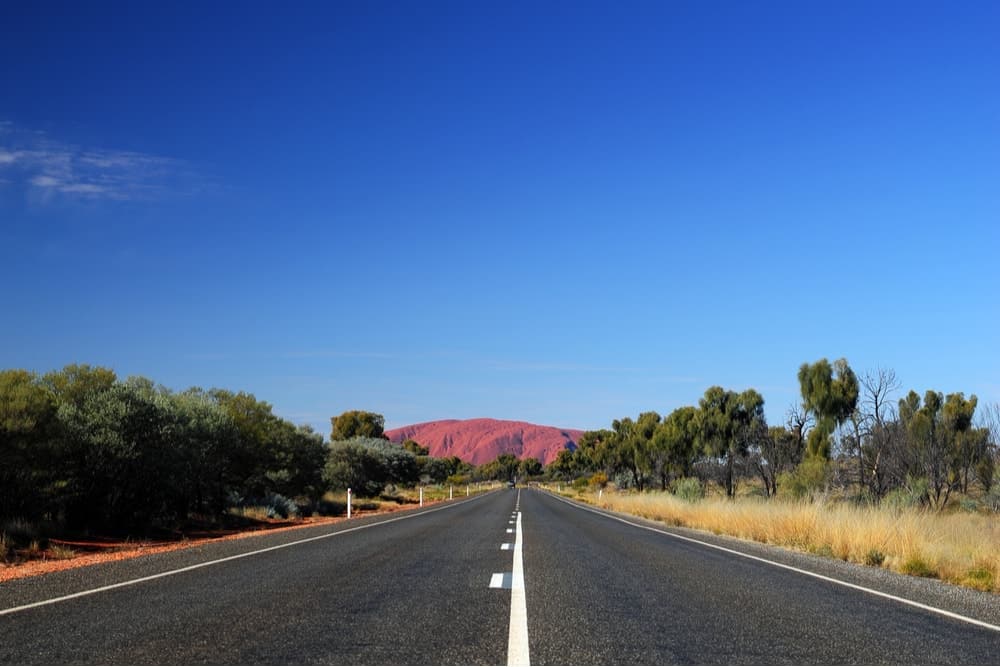 If you are visiting Uluru from Alice Springs, you can book on the Uluru Rock Tour website. Alice Springs is also served by The Ghan rail service by Great Southern Rail running between Darwin and Adelaide.
Car hire is a good option for exploring the region. We recommend Hertz Australia but Avis and Thrifty also have offices in the area.
Things to do
There are over 100 tours and experiences in the region so we've picked out just a handful of not-to-missed experiences around Uluru.
What's new in the NT
We're currently planning a return trip to the Northern Territory to explore more of Australia's 'red centre'. This time, however, we're heading to the city of Darwin to visit the 'relatively' nearby Litchfield, Nitmiluk and Kakadu national parks. As such, we've been researching some of the new experiences and accommodation options launched since we were last in the NT.
Top travel tip
Wear long sleeves and trousers and pack insect repellent, ideally one you can spray over your clothes and sleeping bag if you will be camping. Some tour operators offer a protective head net for around $5 AUD. Buy it and keep it in your daypack at all times. It's well worth the cost for keeping flies at bay.
Start planning your trip
Start planning your trip at northernterritory.com. For inspiration follow @ntaustralia on Instagram and check out their Facebook page.
This guide was written as part of a series in collaboration with Tourism Northern Territory.
---
Enjoyed this post? pin it for later…
Lead image: Atlas & Boots