A new survey of 1,000 full-time North American office workers has found that nearly three-quarters of them would leave their current employer for one offering remote work
The study from tech company Softchoice looks at trends in employee productivity and collaboration, including remote work flexibility, and how well companies equip their employees with the technology they need.
The study found that offering remote jobs is a critical factor in retaining a workforce: most employees would take increased remote work opportunity over an increase in pay, with 74% of employees saying they would quit their job to work for an organisation that would allow them to work remotely more often – even if the salary stayed the same.
The study also identified that, compared to baby boomers, millennials are twice as likely to feel more productive and better-equipped working at home than at the office. Moreover, the vast majority of millennials (88%) believe their employer should equip them with the technology to work remotely.
Notably, of those allowed to work remotely, only 27% said they could actually choose for themselves where to work.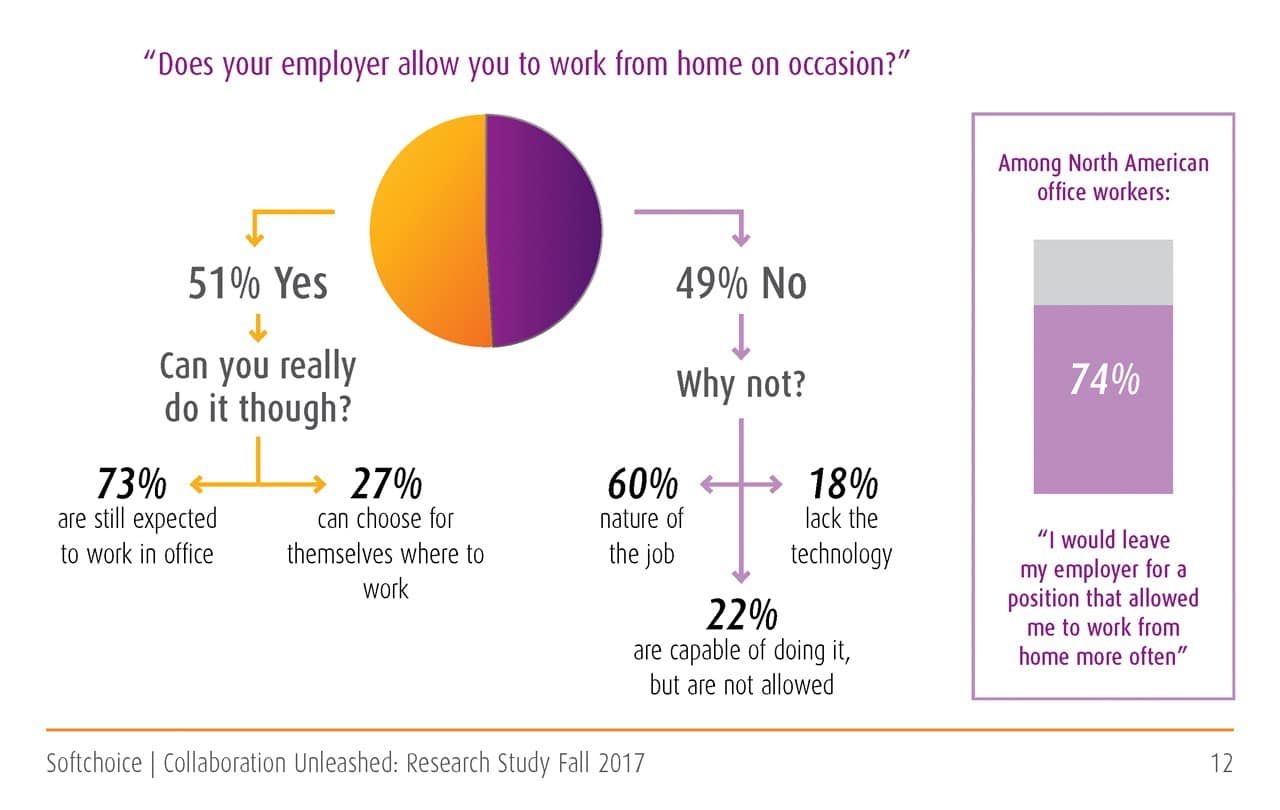 This indicates that despite an increasing number of companies offering remote jobs, workers are discouraged from working remotely in practice.
Francis Li, VP of Information Technology at Softchoice, warns that companies who resist remote working will find it difficult to compete for talent: "It has never been more challenging, but also more important, for organisations to deliver what employees want. Cloud, mobile and unified communications technology continues to break down siloes and help employees to be more productive and collaborative from wherever they do their best work. As a result, what employees increasingly want is a seamless experience where they can be productive from anywhere."
With more and more skilled digital nomads seeking location-independent lifestyles, remote working is only set to grow. With this in mind, the message to employers seem to be: embrace remote working or get left behind.
---
Lead image: Dreamstime