Winter is coming and, with it, the customary slew of 'Best Of' and 'Must Do' lists summing up everything from the funniest one-liners on Twitter to the best countries to visit in 2018. Everyone's at it, from The New York Times who are readying to publish their 52 Places, to industry stalwarts Lonely Planet who have just released their Best in Travel.
These peppy lists of perfect places do exactly what they're supposed to: inspire intense wanderlust, but amid the desk-bound dreaming, it's wise to ask if there's a danger in genuflecting to the experts. Should we really gather these pearls of wisdom and place them in our bucket lists?
There's certainly a case to be made against it. In highlighting certain places, travel publishers (and indeed travel bloggers) can soil the very thing they wish to share: secret stretches of sandy beach, elusive wildlife just in reach, the hole in the wall crammed full of locals. There's no joy to be found in supplanting local culture with thirsty tourists in search of adventure.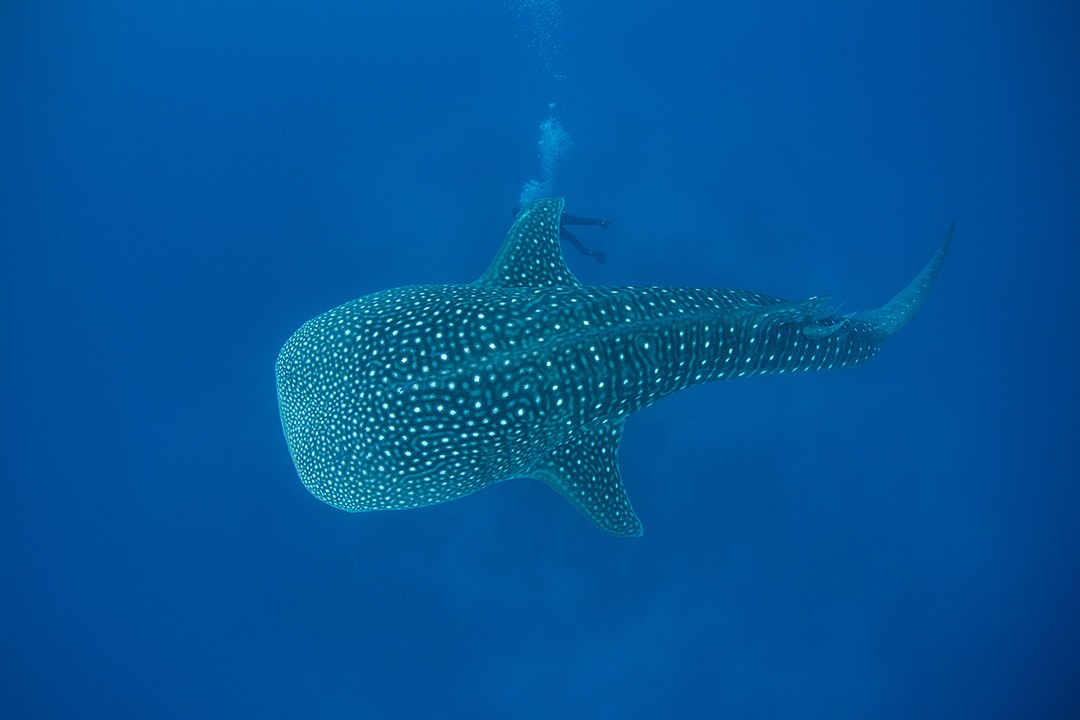 So – should we ignore these lists in favour of doing things our own way? With the instant availability of crowd-sourced knowledge, have we had enough of experts, as some might claim?
It may not be fashionable, but our answer is no. We still trust the experts and we still value their input. As we said in our defence of the guidebook, travel publishers tend to know more than the travel press; they offer better advice than other travellers; and can even share secrets unknown to locals.
At Atlas & Boots, we have our own list of countries we most want to see, but we're also open to ideas, especially when those ideas are drawn from writers, editors and travellers who have seen every corner and country of the world. In the case of Best in Travel, suggestions are curated to include only those that offer an outstanding experience in the year ahead, be that a special event, a new route of access, or rapidly improving infrastructure.
With this in mind, you'll understand why Djibouti has moved to the top of our travel list.
Lonely Planet's best countries to visit in 2018
Chile (visited 2015)
South Korea (visited 2011)
Portugal (visited 2010)
Djibouti
New Zealand (visited 2014; returning 2018)
Malta
Georgia
Mauritius (visited 2017)
China (visited 2008)
South Africa
Lonely Planet have listed it as one the best countries to visit in 2018 and describe it as follows: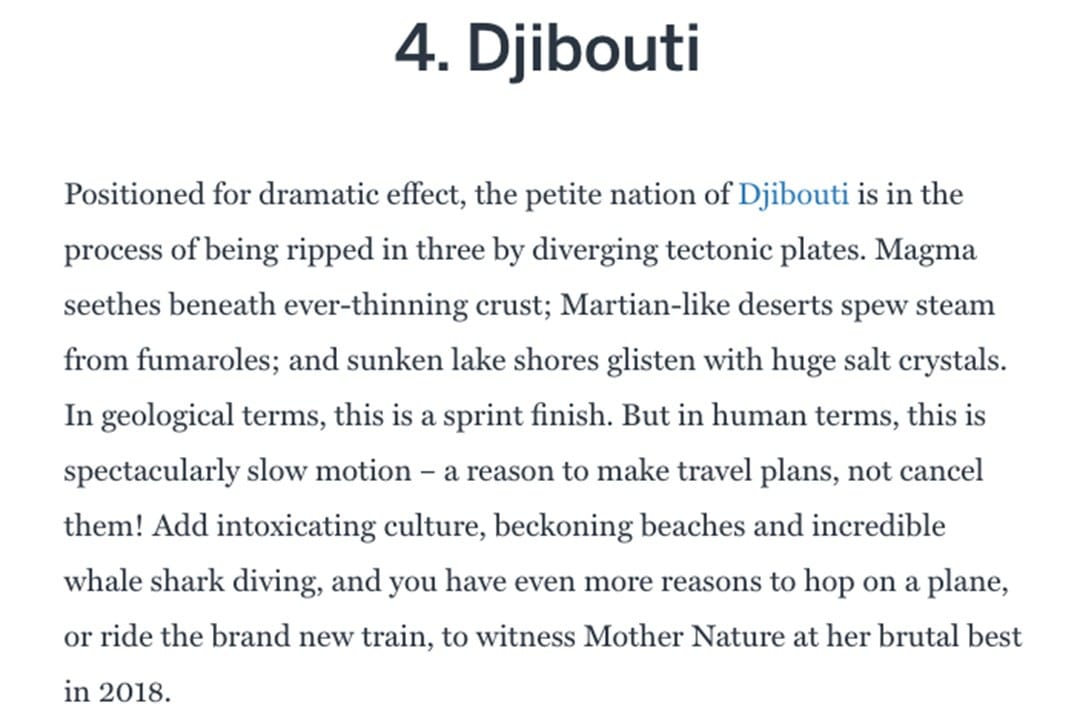 With a new railway improving access to Djibouti, it's an excellent time to visit the country – and so we are! We'll be combining it with an imminent trip to Ethiopia, which incidentally is on our list of countries we most want to see and Lonely Planet's Best in Travel 2017. Sometimes – in fact, most times – the travel experts get it just right.
---
Read Lonely Planet's list of top 10 countries, cities, regions and budget destinations to see in 2018 or buy the book.