As we hit the two-year mark, we take a moment to take stock of where we are, to celebrate our achievements and to look forward to the challenges ahead
When we officially launched Atlas & Boots in August 2014, we agreed that it would be a blog for travellers, not a blog for bloggers.
The mechanics of running a site are certainly of interest to a minority of readers, but we wanted to spend our time talking to travellers, not looking inward.
With that said, the two-year mark seems a good time to take stock of where we are, to celebrate our achievements and to look forward to the challenges ahead.
HIGHLIGHTS
---
Hitting 100,000 users per month
We first hit 100,000 monthly users in February this year (103,143 to be exact) and have repeatedly done so in the months since.
In fact, in July we managed to hit 180,000 users but as this was due to a single article going modestly viral, we count 100,000 as our base figure.
The most incredible thing perhaps is that there is always someone on our site. At this very second, there are 16 visitors from five different countries. The knowledge that at any one time, someone somewhere in the world is reading something we wrote is just incredible.
Being named National Geographic's 'best of the travel blogs'
In February 2015, National Geographic chose one of our posts for their bi-monthly 'best of the travel blogs' feature.
We were thrilled to be selected by one of the most respected names in travel and adventure.
The post in question, A Return to India, was written by Peter's father and followed his journey back to the country 45 years after his time there as a teacher with VSO. It's a touching tribute to a country he clearly loves and the son who took him back there.

Working with Lonely Planet
We joined Lonely Planet as Pathfinders in 2015 and have had a fantastic time working with their online and social media teams.
Lonely Planet have shared our posts on Bora Bora and the Grand Canyon, let us take over their Instagram account in Rio and Geneva, shared our recommendations for the best things to do in June, July and August, invited us to host the #LPChat on Twitter and, on a recent trip to Vietnam and Cambodia, given us control of their Snapchat account for two weeks.
There'll be more in the coming months and we hope to continue working with them for a long time.
Breaking 40,000 shares on a single post
Soon after I left roughguides.com, I was amazed to see that a post written by a former colleague had surpassed 10,000 social shares. The number seemed so magnificent, so unreachable.
Fast forward two years and we've broken 10,000 on several posts and our piece on the most dangerous countries in the world currently stands at 43,600 shares. For us, that is an incredible number.
Working with Adventure Consultants
We have been honoured to work with Adventure Consultants on a range of posts including Mountains for mortals, Mountaineering calendar and Eight-thousanders: the 14 highest peaks in the world.
Peter has been obsessed with mountains for as long as I've known him (and a good few years before that), so to work with the pioneers of Himalayan guiding kind of blew his mind.
Working with the pioneers of Himalayan guiding has been an extraordinary highlight
We even interviewed Adventure Consultants' CEO, Guy Cotter, for our piece on Mountain guide etiquette. Guy was depicted heroically in 2015's adventure movie Everest, one of the best mountaineering movies ever made.
Incorporating our company
I've always had an entrepreneurial streak, so much so that early on in our relationship, Peter nicknamed me 'Del Boy' ("This time next year we'll be millionaires!").
I like to try different projects and pursuits, but wasn't sure that we could spin a travel blog into a bonafide business. In April this year, however, we registered Atlas & Boots Ltd with Companies House. We're just about ramen profitable and are aiming for more in the coming year.
It took a long time to go from 'this is my project' to 'this is my business' but we're here now. We're business owners and that's both thrilling and terrifying.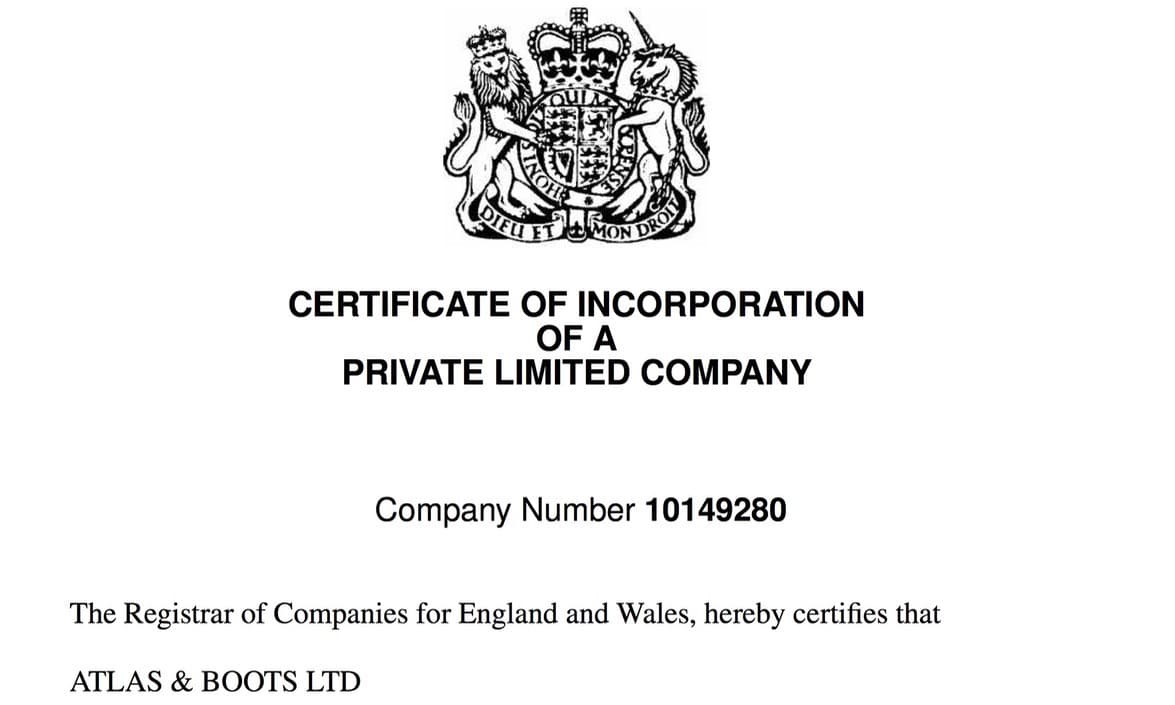 Getting press
It feels distinctly un-British to say we've been pleased with press but let's face it: attention is important to any fledgling business.
In the past year, we've appeared on TV, radio, online and print. We've been approached by Business Insider about a syndication deal and currently work with Matador Network. This isn't as inherently thrilling as the other highlights on the list but we've been pleased nonetheless.
Interviewing mountaineering greats
As well as working with Adventure Consultants, we have interviewed record-breaking mountaineers like Edurne Pasaban (the first woman to have climbed all 14 eight-thousanders) and Eric Larsen (the first person to complete a summer expedition to the North Pole when the Arctic ice is at its thinnest). That these great explorers would deign to speak to us has been incredibly encouraging.
Receiving reader mail
Between Twitter, Facebook, Instagram, email and on-site comments, we have hundreds of interactions with readers every week. Every once in a while, however, we'll receive a message that really makes the effort worthwhile.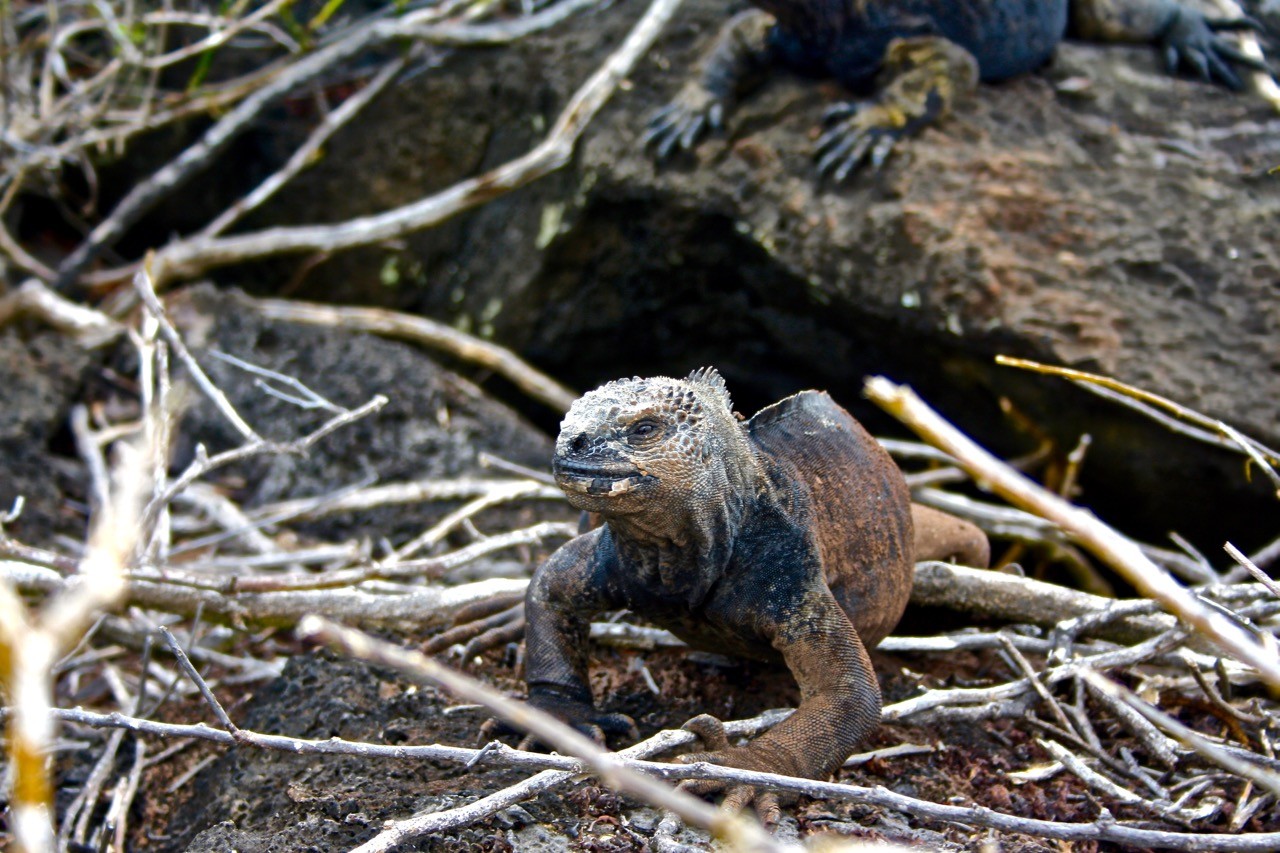 Our guide to the Galápagos on a budget has helped readers reach this remote corner of the world
There was the reader who managed to take his new wife to the Galápagos because of our in-depth post on how to visit the Galápagos on a budget.
There was the nervous diver who completed her diving qualification using our step by step guide on how to pass the PADI Open Water Diver course, and also the exhilarated couple who sent us a picture atop Nevis Peak after climbing it with our guidance.
Launching our first products
Our post on how to pass the PADI Open Water Diver course has been read by over 30,000 people since publication. 
Earlier this year, we gathered the post along with our other diving resources into an Open Water Diver Course Ebook and have sold a few hundred copies and counting. It's not a huge number in the grand scheme of things but it does give us a thrill every time we sell one.
*Edit 16-Sept* We've just launched Don't Offer Papaya: 101 Tips for Your First Time Around the World and are excited to hear reader feedback, so do drop us a line if you buy a copy!
CHALLENGES
---
Scaling the site stably
As the site grew, we found our server failing multiple times within the space of a week. When we contacted our hosting company, they told us we were running out of threads and needed to upgrade to a more high-powered package. We soon outgrew that level and had to upgrade once more.
On top of this, we've had security issues with bots trying to access our dashboard by submitting the login page thousands of times with different passwords just in case they managed to get the right one. We installed WP Cerber and haven't had any problems since (fingers crossed).
Saying no to lucrative link exchanges
At first, the request for link exchanges gave us a sense of validation. If PRs were lobbying us to include their clients on our site, surely we had a level of gravitas.
We said yes to a couple of links in the early days – after all, it takes all of two minutes to add a link and you get $200 for it – but we soon realised that these were detrimental to our brand and dishonest to readers. We have since declined all requests for link exchanges, tempting as they are.
Growing our social stats
Social media has been a bit of a slog. We have a combined total of over 20,000 followers across Twitter, Facebook and Instagram, which is… okay.
We grow every month but not as quickly as we'd like. Part of the problem is that we're not natural superusers of social media. We don't live and breathe Twitter and we don't have a compulsion to share everything on Instagram. We want to improve but we have a long way to go.
Monetising the site
This is the biggest bugbear of any content site. We have a fair income through advertising, sponsorship, affiliates and product sales, but there is much room for improvement. The dream is that our travels would comfortably sustain us and we're not quite there yet.
Realising that this can work!
As mentioned above, it took a long time to go from 'this is my project' to 'this is my business'. Blogging boomed in the 90s and early 2000s, and we thought we had missed the boat by a fair few years but we've managed to amass a decent following through consistency and honesty. The biggest challenge, perhaps, has been realising that this can work!
THE FUTURE
---
At the moment, we're taking a series of short trips – namely to Turkey, Vietnam and Cambodia – while planning our next long-term trip to Africa.
We've just launched a new ebook, Don't Offer Papaya: 101 Tips for Your First Time Around the World, and are excited to see how it's received. The biggest challenge of the next two years will be monetisation (but we promise not to plaster the site with ads).
One of my aims as editor is to run more in-depth, well researched pieces with direct quotes from experts. We've run a number of research heavy pieces like our mountaineering calendar and expert tips for learning multiple languages, and want to follow in this vein. Finding the resources will be difficult but so is anything worth doing.
In the mean time, we want to thank everyone who has shared or liked our content, subscribed to our newsletter, followed us on social media, left a comment on the site, saved an article to Pocket, emailed a link to a friend, or sent us a message of encouragement. You guys keep us on the road and we hope to see you out there!