We share the most interesting facts about Nepal gathered on a two-week trek in the Nepali Himalaya
During my recent Everest base camp trek, the spectacular nation of Nepal immediately became my favourite country. In fact, I have vowed to return as soon as possible to complete the Annapurna Circuit and Langtang treks.
One day, I hope to go a step further and attempt Everest itself as part of my quest to climb the seven summits, the highest mountain on every continent.
After 130km and 12 days of trekking amid sky-high peaks, Sherpa villages, picturesque forests and cascading glaciers, concluding at the foot of the world's highest mountain, I can safely say the experience was everything I hoped for.
Needless to say, Nepal is a thoroughly fascinating country. I share the most interesting facts I learned during this eye-opening trip – the first of many to come.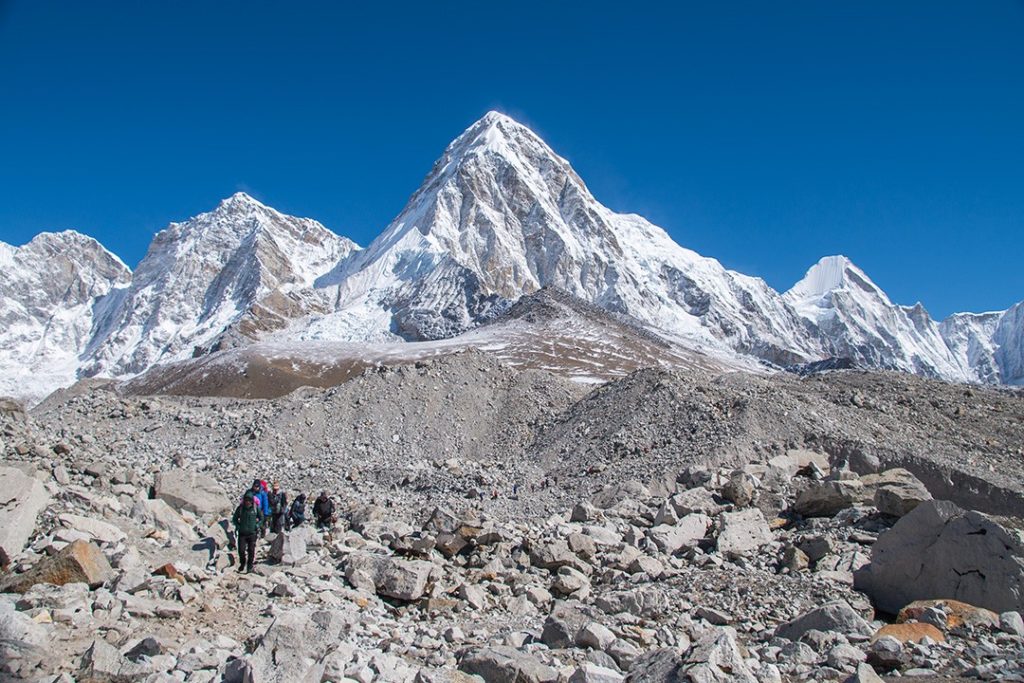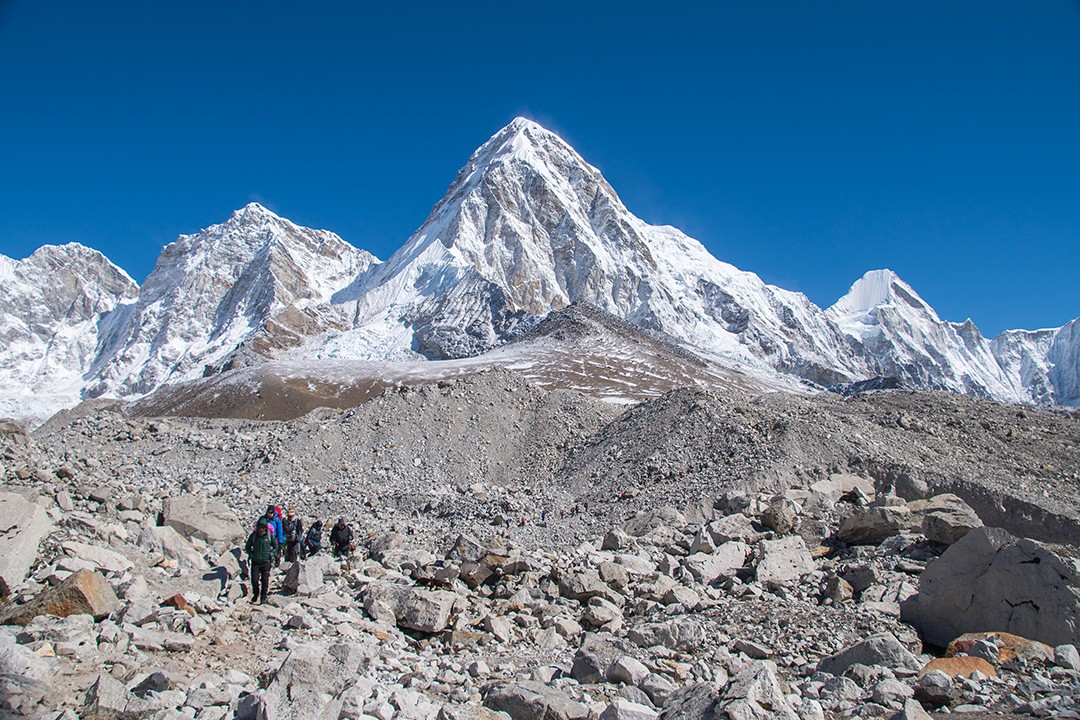 Interesting facts about Nepal
1. From 1846 to the 1950s, Nepal was closed off to the outside world. Under the Rana regime, the country pursued a policy of isolation from external influences in order to maintain its independence during the British colonial era in South Asia.
(Source: BBC, History Today)
2. Since then the country has seen its first multi-party parliamentary elections in 1991, a Maoist insurgency between 1995-2006 and the abolition of its monarchy in 2008.
(Source: BBC)
3. Siddhartha Gautama – the Lord Buddha and religious leader on whose teachings Buddhism was founded – was born in Nepal. His birthplace, Lumbini, is now a UNESCO World Heritage site.
(Source: UNESCO)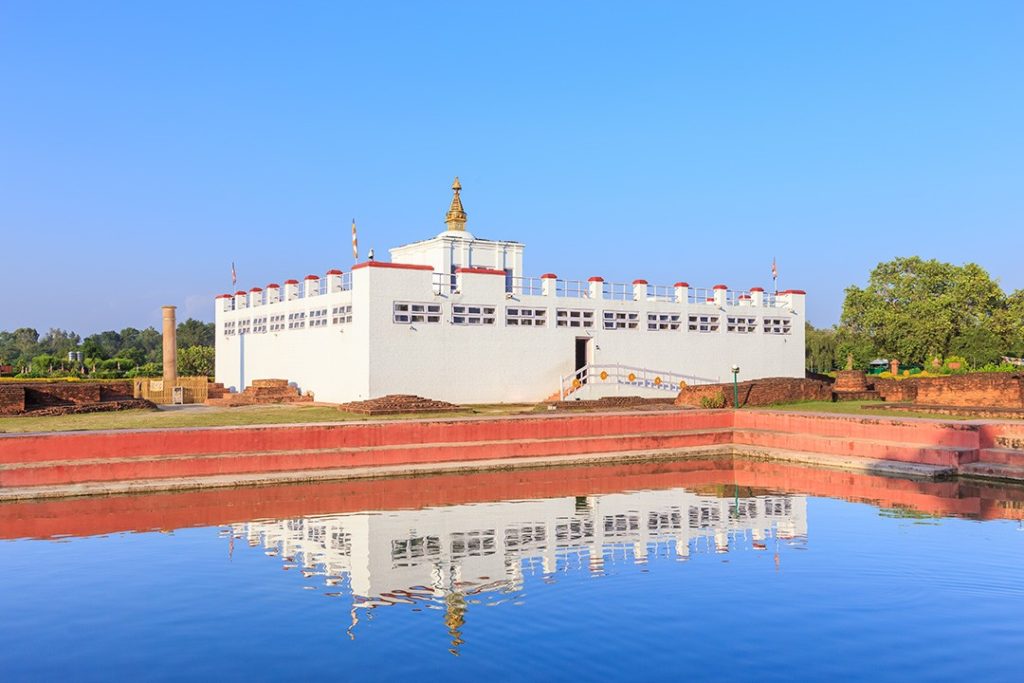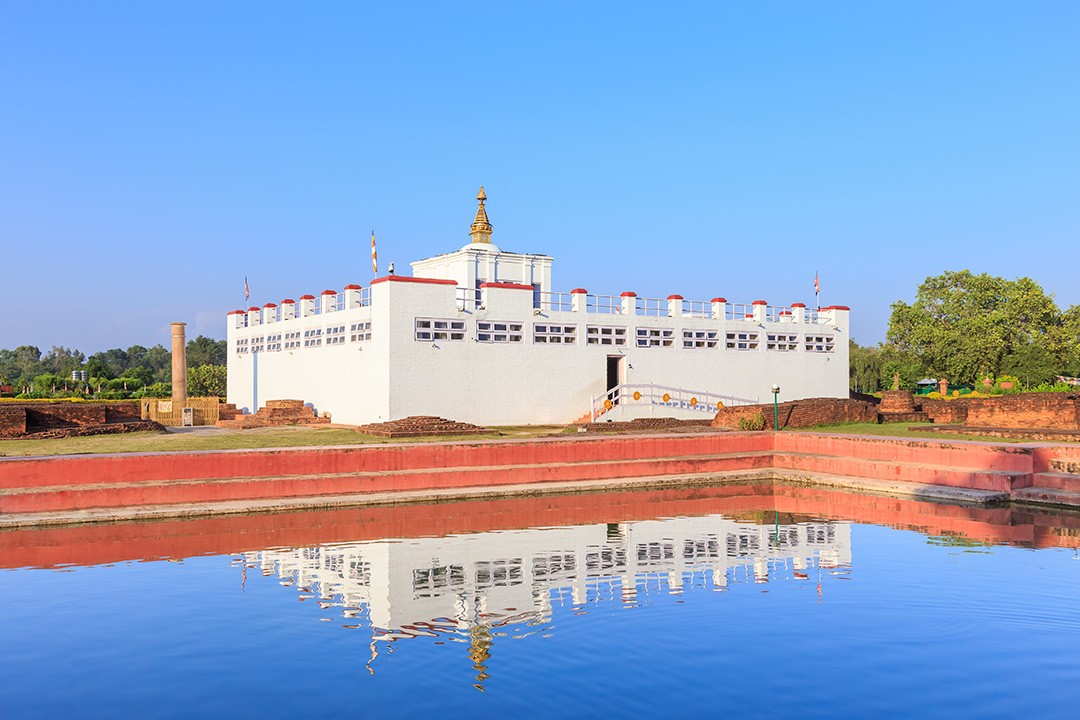 4. Nepal is a landlocked country; it is surrounded by land with no access to the sea. There are currently 45 such countries and five partially recognised states.
(Source: CIA World Factbook, The Economist)
5. A devastating 7.8 magnitude earthquake struck Nepal in April 2015, killing nearly 9,000 people and injuring thousands more.
(Source: Britannica)
6. In May 2014, Nepal marked 365 days of 'zero poaching' of rhinos. A year later, in 2015, the feat was repeated marking two full years. Nepal is one of five Himalayan countries where the greater one-horned rhino (Indian Rhino) can be found.
(Source: WWF)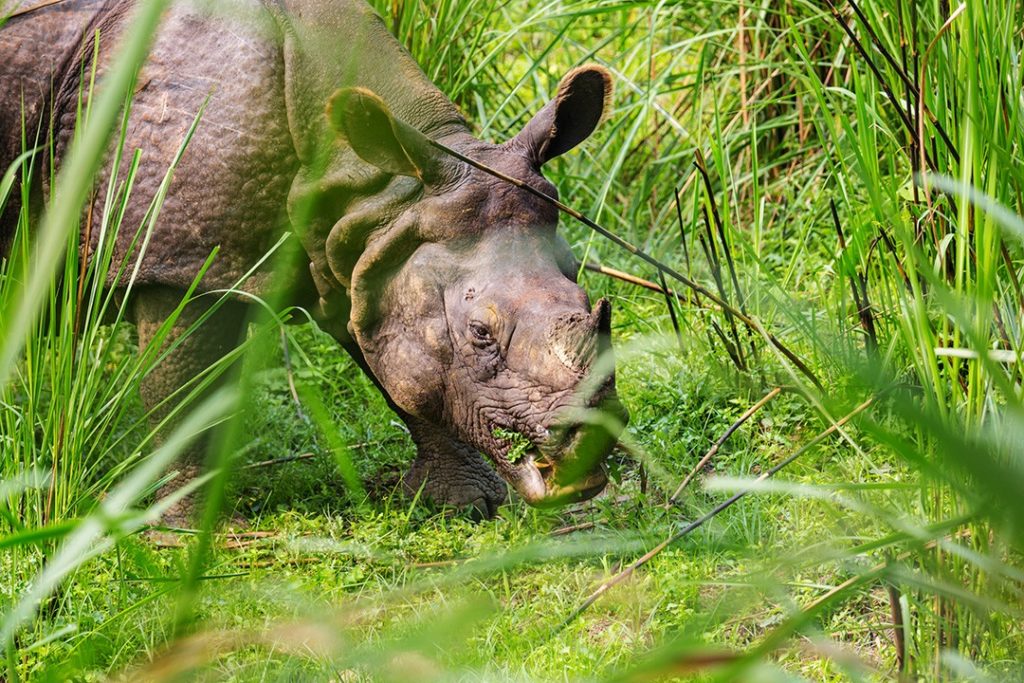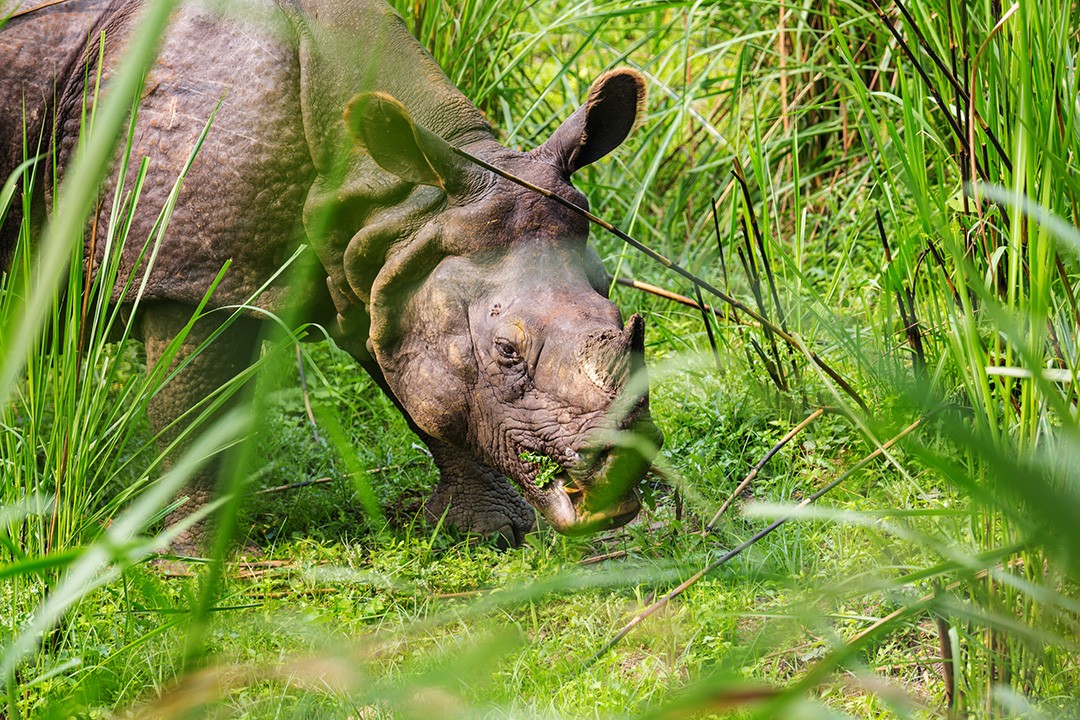 7. Nepal is one of a handful of countries to have never been under full European control. From 1814 to 1816, Nepali military forces fought in the Anglo-Nepalese War and ceded approximately 30% of its territory to the UK. However, Nepal remained independent and as such does not celebrate an independence day like so many countries around the world.
(Source: Vox, World Atlas)
8. Impressed by the military capacity of the Gurkha troops, the British Indian army which recruited its soldiers from Nepal created the Brigade of Gurkhas in 1815. The brigade was transferred to the British army in 1947. Known for their ferocity, Gurkhas have fought for the British in multiple conflicts. In 2009, all retired Gurkhas finally won the right to live in the UK after a lengthy public campaign.
(Source: The Guardian)
9. Nepal is home to the highest mountain in the world. Mount Everest is 8,848m (29,029ft) high, one of just 14 eight-thousanders and a member of the seven summits. Unsurprisingly, several of the most interesting facts about Nepal are related to its mountains.
(Source: Britannica)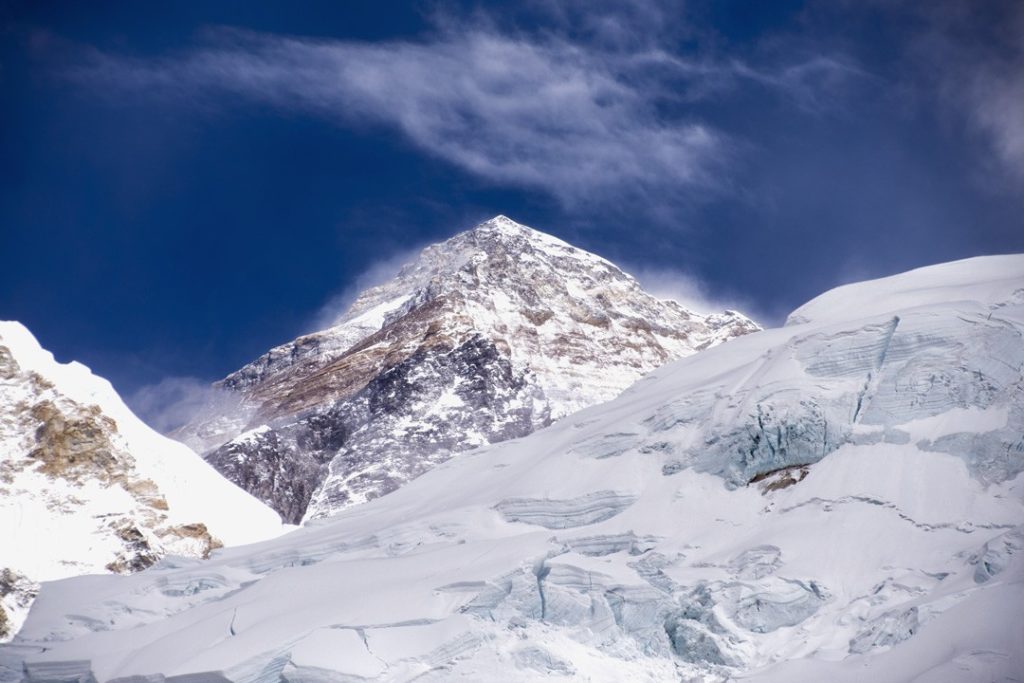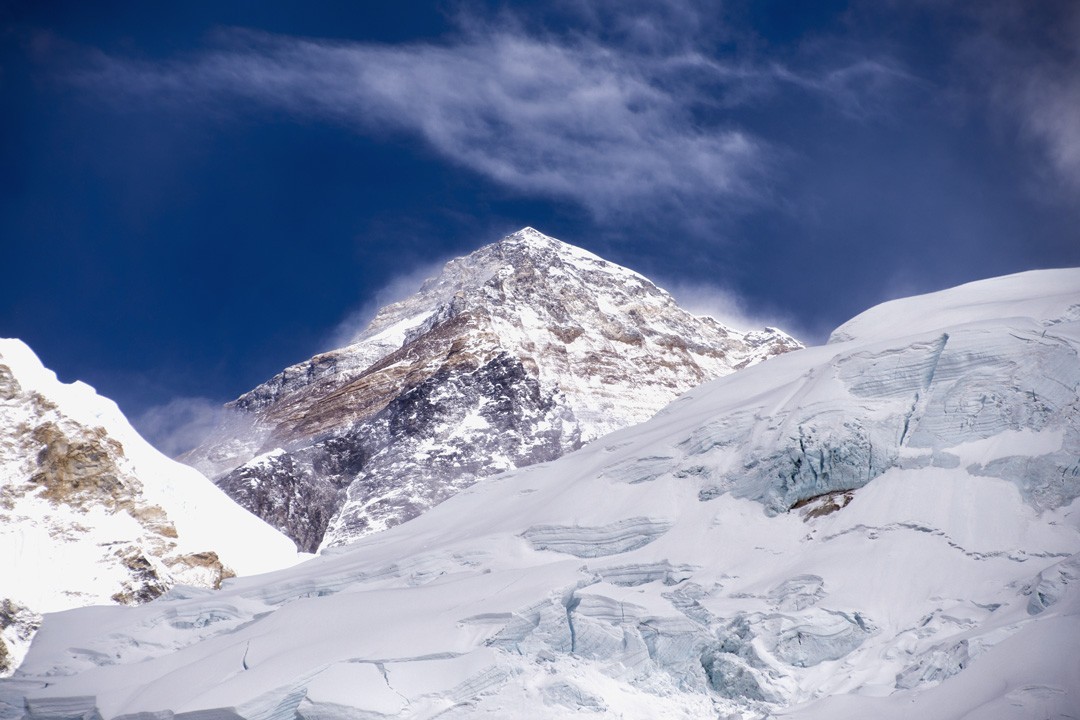 10. Mount Everest is known in Nepali as 'Sagarmatha' which translates as 'goddess of the sky', and in Tibetan as 'Chomolungma' meaning 'Holy Mother'.
(Source: Britannica)
11. Eight of the 10 highest mountains in the world are located in Nepal: Annapurna I, Manaslu, Dhaulagiri, Cho Oyu, Makalu, Lhotse, Kangchenjunga and Everest. They are all over 8,000m (26,247ft) high.
(Source: NASA Earth Observatory)
12. Nepali citizen Kami Rita Sherpa holds the record for the highest number of Everest summits. He reached the summit for the 26th time on 7 May 2022 at the age of 52, after making his first ascent in 1994.
(Source: The Guardian)
13. The endangered red panda can be found in Nepal. The name panda is believed to come from the Nepali word 'ponya,' which means bamboo or plant-eating animal.
(Source: WWF)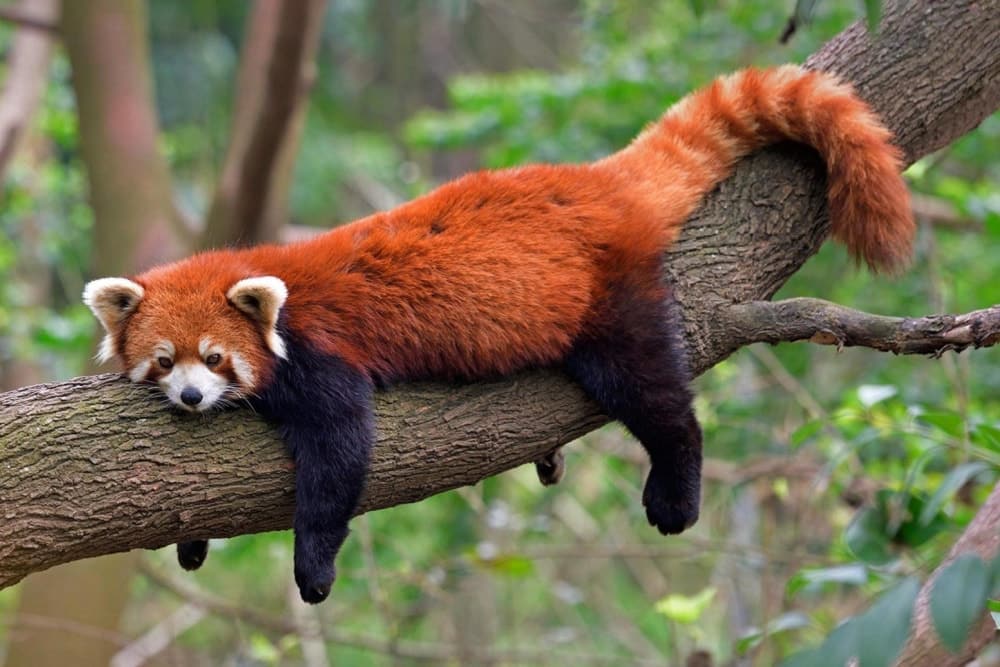 14. Nepal is home to the longest-lasting handshake. In March 2011, brothers Dinesh Timilsina and Pawan Timilsina shook hands for 42 hours and 35 minutes in Kathmandu.
(Source: Guinness World Records)
15. Nepal has one of the world's least powerful passports. Its citizens can only visit 38 destinations visa-free or by visa on arrival.
(Source: Henley Passport Index)
16. The mythical yeti – or abominable snowman – is said to inhabit the Nepali Himalayas. There have been multiple alleged sightings of the yeti over the years from various sources including the legendary mountaineers Reinhold Messner, Sir Edmund Hillary and Tenzing Norgay. However, there has never been any definitive proof of its existence.
(Source: The Telegraph)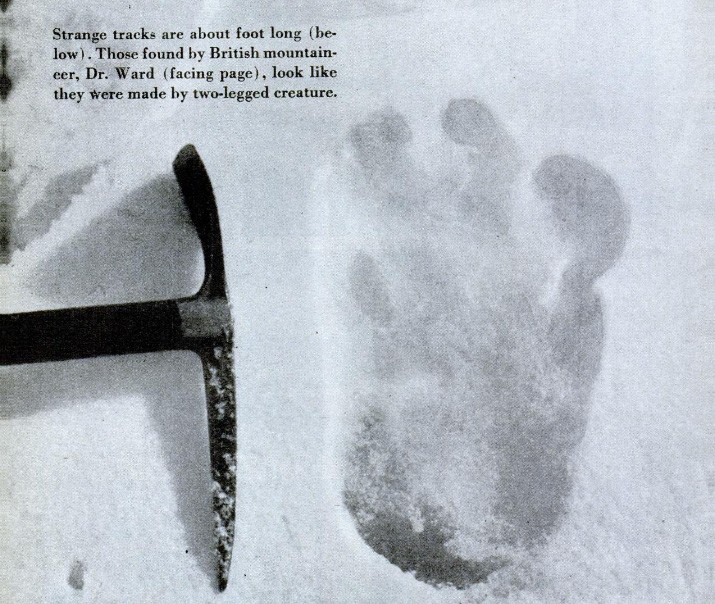 17. The Nepali calendar (known as Magh) is different to the Gregorian (western) calendar. New Year begins in mid-April, months can be as long as 32 days and can vary from year to year. As such, in April 2019, Nepal celebrated the arrival of the year 2076.
(Source: Nepal Calendar, Nepcal.com)
18. In 2015, the cow officially became the national animal of Nepal. The slaughter of cows has been banned.
(Source: Times of India)
19. Nepal is the only country in the modern world to have a non-rectangular national flag. Instead, it consists of two pennant banners.
(Source: Britannica)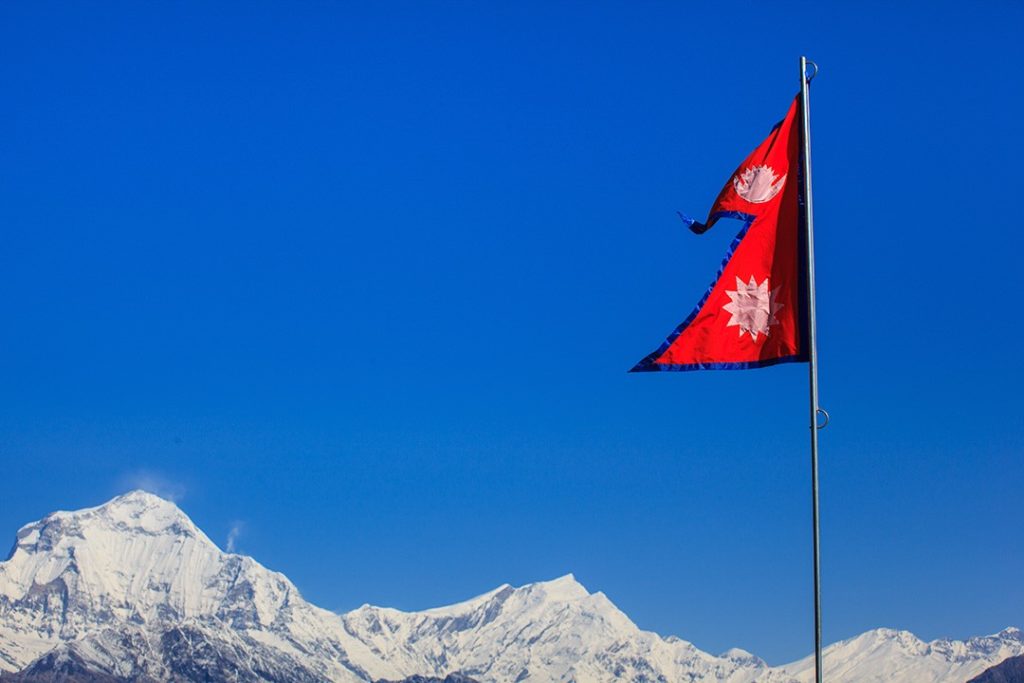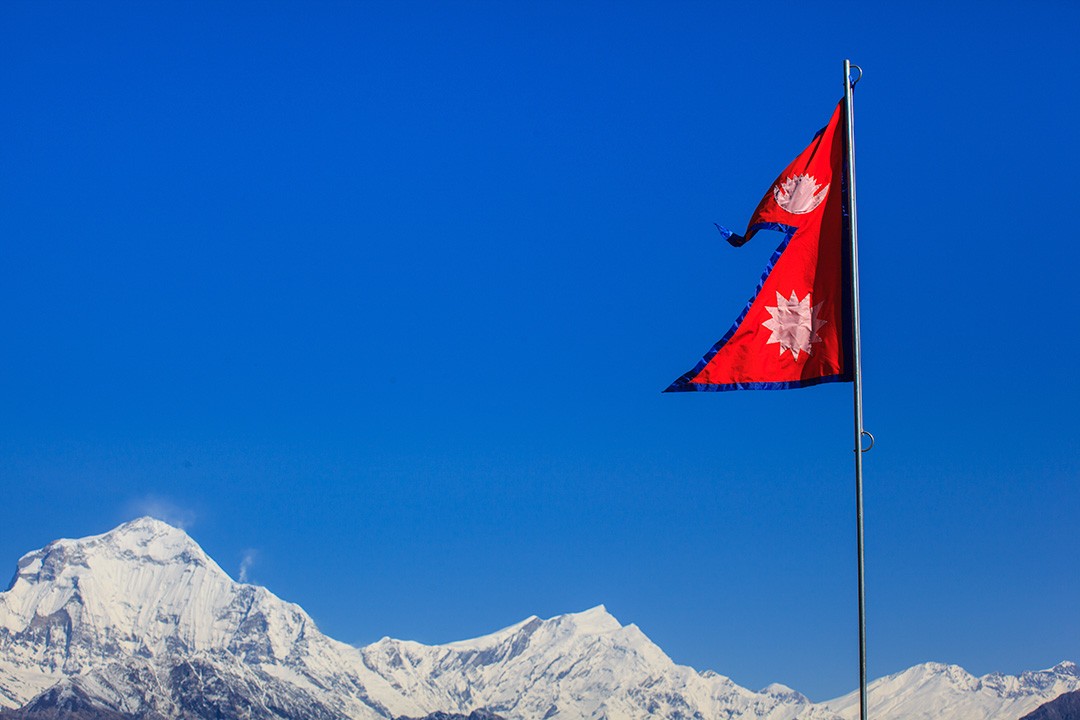 20. Nepal has a unique and rather awkward time zone. Nepal Standard Time (NPT) has an offset from Coordinated Universal Time (UTC) of +5:45. It is one of just three time zones with a 45-minute offset from UTC.
(Source: timeanddate.com)
21. The world's shortest man was from Nepal. Bahadur Dangi was just 54.6cm (21.5 in) tall. In 2014, Chandra met fellow record-holder Sultan Kosan, the tallest man at 251cm and 4.5 times the height of Chandra. Chandra died in 2015 aged 75.
(Source: Guinness World Records)
22. Coloured prayer flags can be seen all over Nepal, particularly in the mountain regions where the Tibetan influence is stronger. They traditionally come in blue, white, red, green and yellow, and symbolise the sky and space (blue), air and wind (white), fire (red), water (green) and the earth (yellow).
(Source: New World Encyclopedia)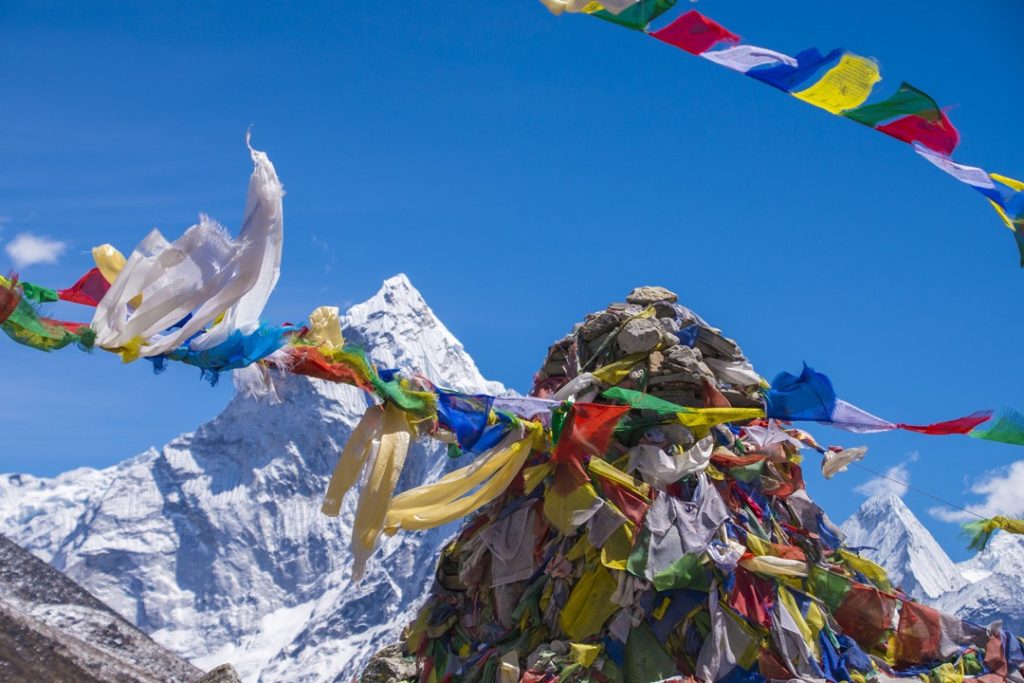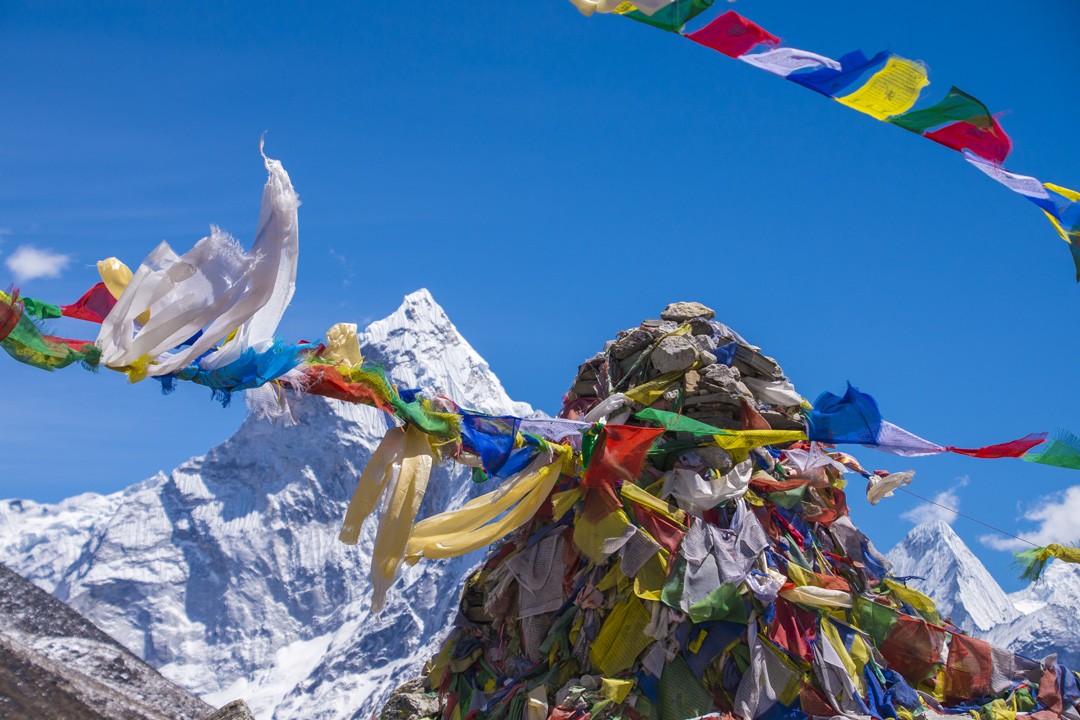 23. Nepal has the second-highest average elevation on the planet at 3,265m (10,711ft). Only Bhutan at 3,280m (10,761ft) is higher.
(Source: The Telegraph)
24. Nepal has 'living goddesses' known as Kumaris. A Kumari is a living embodiment of the Hindu goddess Taleju. The somewhat controversial tradition sees a young girl taken from her parents, with their consent, to live as the Royal Kumari in a temple palace in the Nepalese capital, Kathmandu. After coming of age following several years in isolation, she rejoins society and is replaced.
(Source: Independent)
---
Lonely Planet Trekking in the Nepal Himalaya offers a comprehensive look at all you need to know to have a safe and rewarding trek and includes many more interesting facts about Nepal.