I have a rule about restaurants: if one offers two markedly different types of cuisine, I won't eat there. Think Thai restaurants that make pizza, or British gastropubs that offer Indian curry. More often than not, instead of doing one cuisine well, these multi-purpose restaurants will do two cuisines badly and are simply best avoided.
For a long time, I applied the same philosophy to multi-purpose products. But then I started packing for our trip.
Weighing 100lb is all very nice until you decide to backpack for a year. 1 mosquito net, 1 sleeping bag, 1 mat and it's already TOO HEAVY.

— Kia Abdullah (@KiaAbdullah) 5 August 2014
It's a predicament many a traveller has faced. When embarking on a long-term trip, every inch of space counts. To help future travellers pack lightly, we've put together a list of well-loved multi-purpose products that are ideal for travel.
1. Dr Bronner's Multi-Purpose Soap
Normally, I wouldn't be enamoured at the prospect of shampoo that's strong enough to mop floors and wash dishes but Dr Bronner's multi-purpose soap isn't quite normal. It's Fair Trade, organic and vegan with no synthetic detergents or preservatives. It's gentle enough for washing your body, face and hair, but powerful enough to wash your clothes and dishes.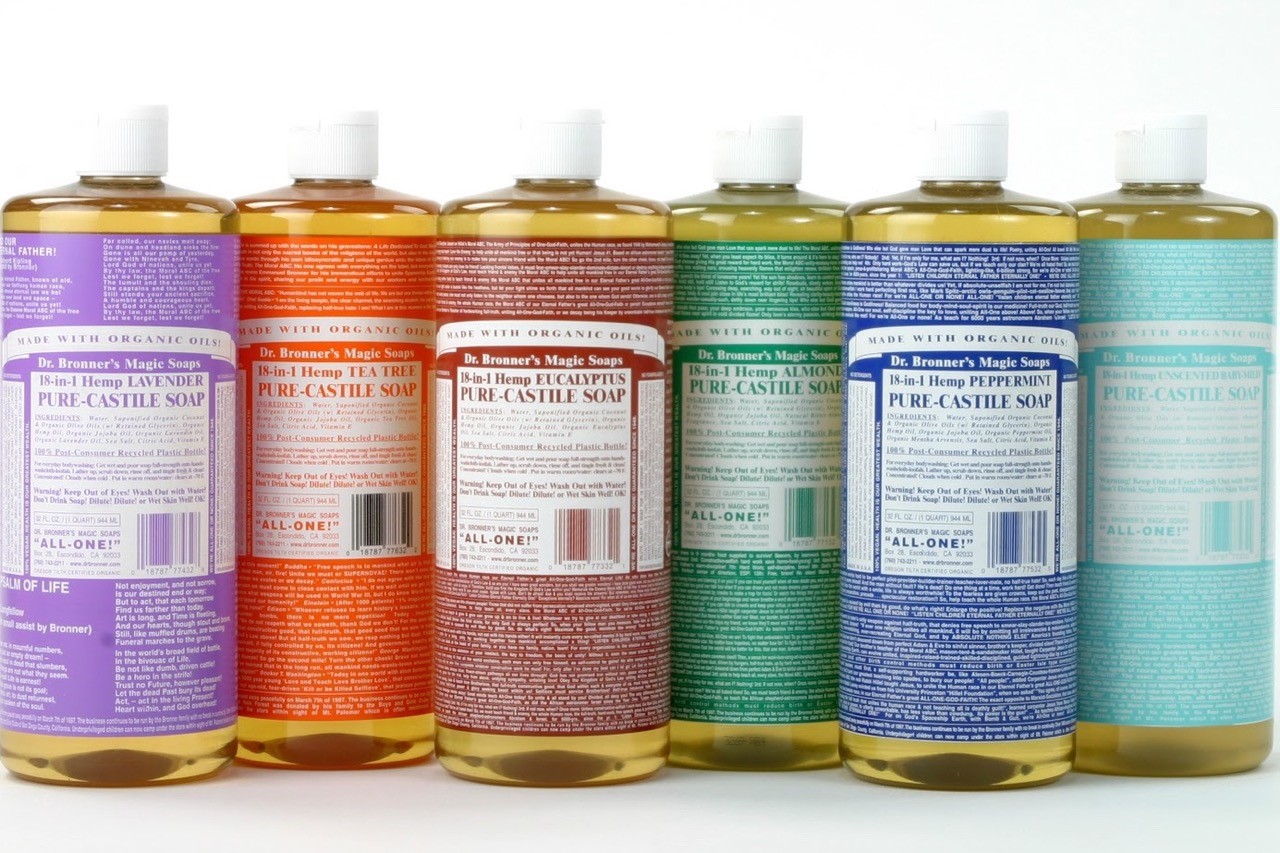 It does require different concentrations for different uses, so if you prefer a more no-nonsense solution, opt for Life Venture's All Purpose Soap instead. This can be used to wash skin, hair, food and clothing. It's biodegradable, pH balanced and long lasting. A small drop will usually do the trick.
2. Ceptics Travel Adaptor and USB Charger
With over 1,000 five-star reviews on Amazon, the Ceptics travel adaptor is a clear favourite among frequent travellers. It works in over 150 countries meaning you no longer have to carry numerous adaptors on long trips abroad.
The different components slide in and out of the compact, self-contained unit which means you won't lose any vital pieces. It also doubles up as a USB charger ideal for tablets and smartphones.
3. Blue Ridge Camping Hammock
Rated the world's best camping hammock by Outside Magazine, the Blue Ridge Camping Hammock is perfect for outdoor adventurers. Designed for difficult climates and terrain, the product can be used suspended as a hammock or bivy tent, or on the ground as a traditional tent.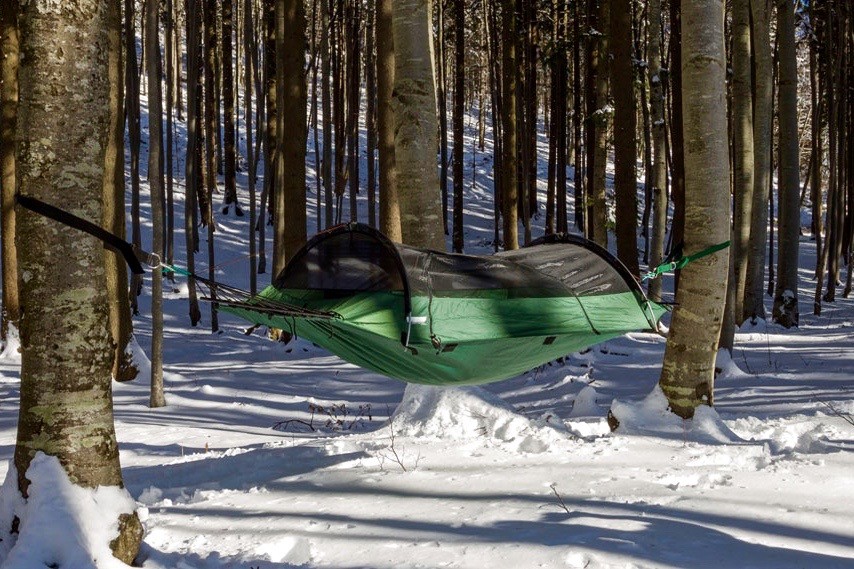 It stays taut, eliminating the 'cocoon' effect, and comes with a detachable rain fly and built-in netting for a dry, bug-free night's sleep.
The system shrinks to 22in x 6in and weighs 1.9kg (4.25lbs) but has a 113kg (250lb) weight capacity and a decent-sized interior (86in x 42in). With over 50 five-star reviews on Amazon and a one-year warranty, it'll make many a happy camper.
4. North Face Day Pack & Avalanche Safety System
I'm not a mountaineer by any definition of the word (if you must know, I struggled after 10 minutes on Cotopaxi), but the Avalanche North Face Patrol 24 ABS is perfect for Peter who goes solo climbing in places like Galdhøpiggen in Norway.
The day pack doubles up as an ingenious avalanche safety system. If caught in a slide, you simply pull on a handle on the left-hand shoulder strap which deploys two high-volume airbags. These keep you on top of slide debris by increasing flotation and can improve visibility for rescuers. At over $1,000, it's not cheap but could – and has – saved lives in avalanches. In fact, North Face boasts a 95% success rate in real-world use.
5. Victorinox Swiss Army Knife
Well, we couldn't have a multi-purpose products list without listing the Swiss Army Knife, could we?
Personally, I love my Swiss Army Knife (blue one above) but those looking for ultimate space saving functionality may wish to opt for a Swisscard instead.
The award-winning Swisscard packs multiple tools into a credit-card sized design which fits in your wallet. Our favourite comes with a 2mm screwdriver, an emergency blade, scissors, a stainless steel pin, a pressurised ballpoint pen, tweezers, toothpick and nail file.
Bonus: Baubax Jacket
The Baubax jacket has been covered in the New York Times, Outside Magazine, The Guardian and many, many others. Touted on Kickstarter as the world's best travel jacket, it comes with 15 features including a neck pillow, eye mask, earphone holders and drink pocket.
We haven't tried it yet so can't recommend it first-hand but it certainly looks useful. Available in four different styles – hoodie, blazer, windbreaker and bomber – the jacket will surely become a traveller staple if it delivers on its promise.
---