Our Serbian waiter, Damir, introduces himself to our table. His eyes alight on me and a smile itches at the corner of his lips.
"I remember you from boarding. You had on a huge backpack. I was wondering if you were going to fall backwards or forwards."
Busted.
Colour spreads across my cheeks. "Ah, yes, that was me." I explain to Damir and the table that we are indeed interlopers: two backpackers who've just happened to hitch a ride on a Princess luxury cruise. Everyone finds us terribly amusing and, if I may be allowed to say so, somewhat endearing. We are the youngest (and most likely poorest) passengers on the boat. I joke that I have two dresses I'll be alternating at dinner. They laugh.
It's not a joke.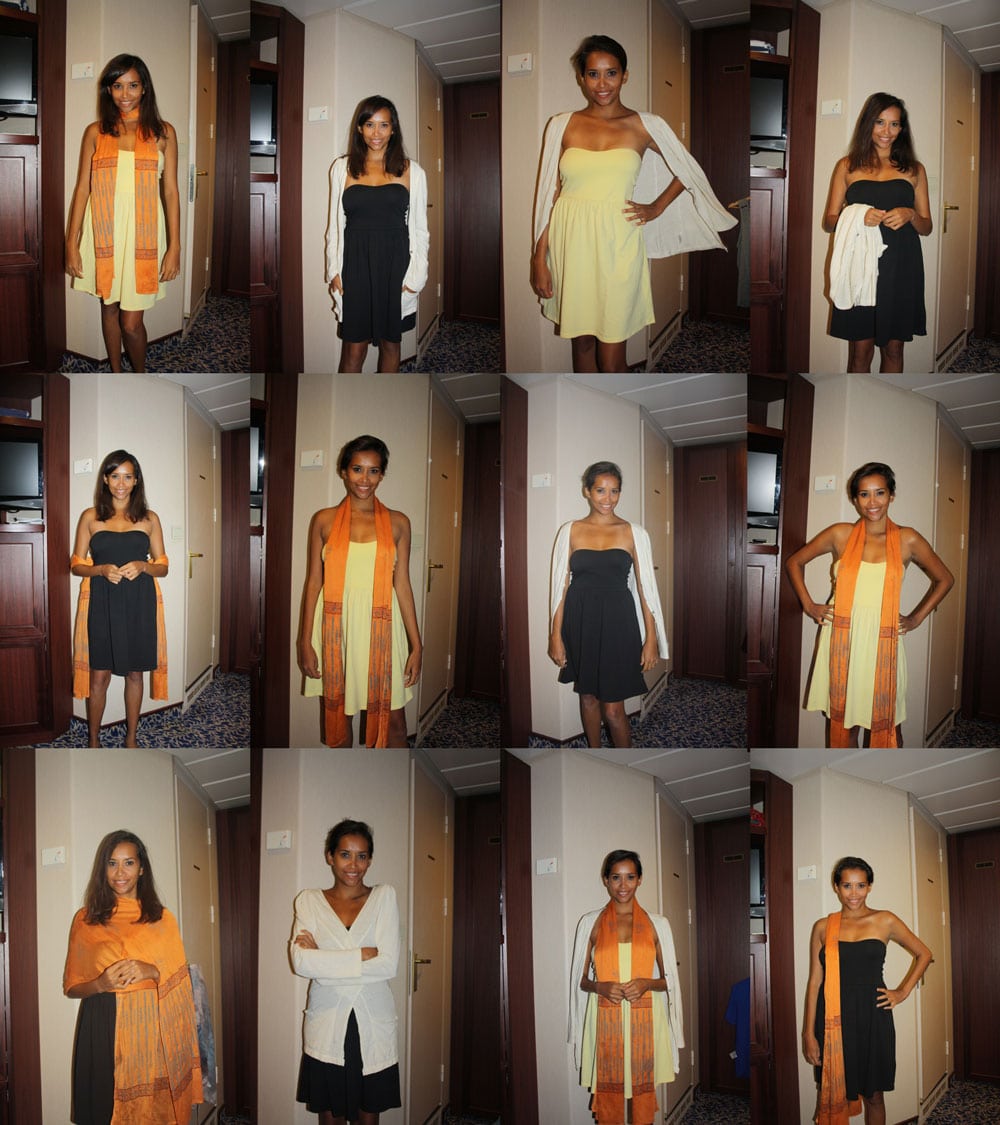 The thing is, even though we were the youngest (and most likely poorest) passengers on the cruise ship, we had an unbelievably amazing time. This isn't a surprise per se but, going in, we were acutely aware of the stigma around cruising: a bunch of moneyed tourists of a certain age seeing the world without really seeing the world, opting instead to consume cheesy entertainment and mass-produced western food.
There is some truth to the stereotype: the vast majority of people were moneyed and of a certain age, there certainly wasn't enough time to properly see the places in which we stopped, and the entertainment wasn't always on point – but as an overall experience, it was amazing.
Sure, there was the inventor who spoke at length of his immense wealth every time we saw him, and there was the guy who described his wife as a 'natural born killer' when speaking of their love for hunting, but there was also the 70-year-old author writing the Great American Novel and the hardened Noo Yawk broad who taught me a thing or two about staying in love for a decade or five, not to mention the amazing staff who had interesting stories of their own.
And, yes, we had to choose between Mauna Kea and the Volcano Park on Hawaii because we didn't have time to see both, but we also got to sail 5,000 miles across the Pacific. Granted, not every cruise offers something of this magnitude but voyaging by water with its old world romance and endless stunning views is pretty awe inspiring wherever you are.
And, finally, yes, the entertainment was on occasion cheesy but there is no pressure to join in. Instead of learning ukelele or hula, you can go swimming, laze in a hot tub, use the running track (running! In the middle of the Pacific!), play table tennis – or eat. Did I mention there are seemingly boundless amounts of delicious food on board? Instead of mass-produced cafeteria fare, we enjoyed delicious four-course meals at one of the ship's restaurants as well as access to a 24-hour buffet and a pizzeria with surprisingly delicious pizza. Needless to say, we put on a few pounds.
On disembarkation day, we stopped on our way out to chat to Alvin, our cabin steward. For us, the day marked an ending. For him, it was the beginning of a 120-day round-the-world cruise. As Alvin listed the stops, Peter and I looked at each other. We once would have thought that this was a terrible way to see the world but if we had the money, we may just have turned around and walked right back.
I guess the moral of the story is that cruising, or indeed any style of travel, is not inherently less worthy than the way we're doing it otherwise (one tent, two backpacks). As with anything, you should try it before you judge it… unless it's reindeer heart in which case you should try it never. (Take note, Peter.)
---