Many of us believe we would run more, learn more, read more, do more if only we had more free time. After a year of travel, I've learned otherwise
I recently read an article on the wonderful waitbutwhy.com about human lifespan as measured in events.
The author sets out said events in a visual manner. For example, he explains that he (hopefully) has 60 winters left: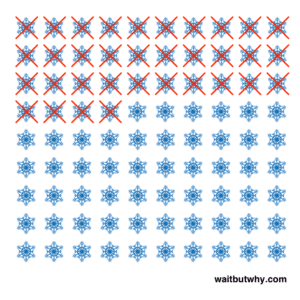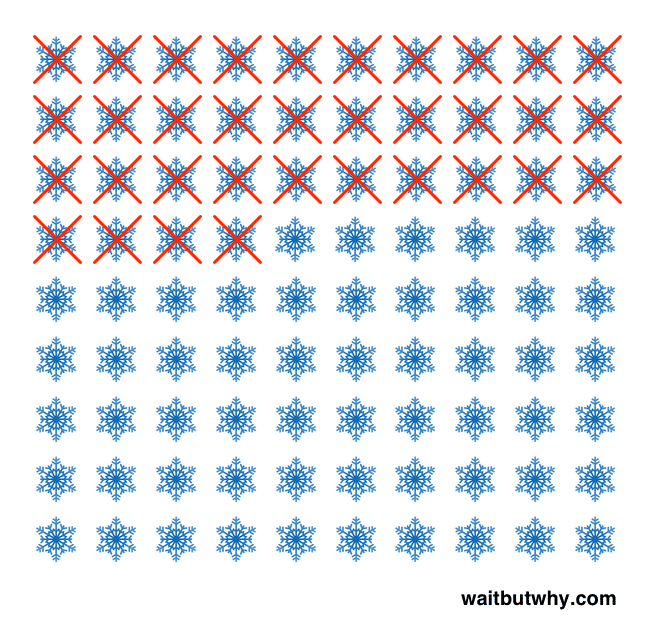 He estimates that he'll see nine more US presidents, enjoy 60 more ocean swims and attend 20 baseball games.
He goes on to say that he'll likely read 300 books over the rest of his life. This figure seemed scarily low so I did a quick calculation myself. I'm 33, so assuming I'll fulfil the UK life expectancy for women (83 years), I have 50 more years in total. At a rate of 12 books a year, that's 600 books.
I relayed this frightening fact to Peter.
He frowned, then said: "You don't read 12 books a year."
"What?" My voice climbed a register. "Of course I do!"
He shook his head. "I'm pretty sure you don't."
"Hmph." I indignantly retrieved my Kindle and counted up the books I read in 2015.
There were 10. Only 10. For someone who was an irredeemable bookworm as a child, who has a home full of books and who identifies as a book lover, this came as a rude awakening.
I was travelling for the entire length of 2015. There were no work commitments, no family commitments, no stress, pressure or obligation. And I still didn't manage to get through a book a month. My long-held belief that I would read more, finish writing my book, get fit if only I had more time was clearly and thoroughly mistaken.
I came to realise that even when working full time, I have all the time I need to do the things I'm passionate about. It's just that – like most people – I'm apparently more passionate about pootling on my laptop.
Our trip around the world taught me a lot, not just about travel but life in general – particularly that the frugal life is not to be feared and that it's easy to forget your inherent privilege. Its latest lesson is that I don't need more free time to achieve my goals and chase ambitions; I already have the time I need. I just need to use it wisely.
Here's to 600 books and counting.
---
Our new book, Don't Offer Papaya: 101 Tips for Your First Time Around the World, is available in paperback and on Kindle from $3.99.