After two years at home, we go diving in Cyprus and rediscover the joy of subaquatic life
There was a time when I used to record my dives with all the zeal of a swot on her first day of school. I took my battered logbook on every trip abroad and fastidiously noted down the date, location, depth, temperature, points of interest and so on.
As I gained experience, however, I became complacent not least because the cool kids never seemed to record their dives. Fellow divers would gracefully exit the water, slip off their BCD and lounge about with a beer while I, nerd that I am, keenly made my notes. Eventually, their breezy attitude rubbed off on me and I too became blasé.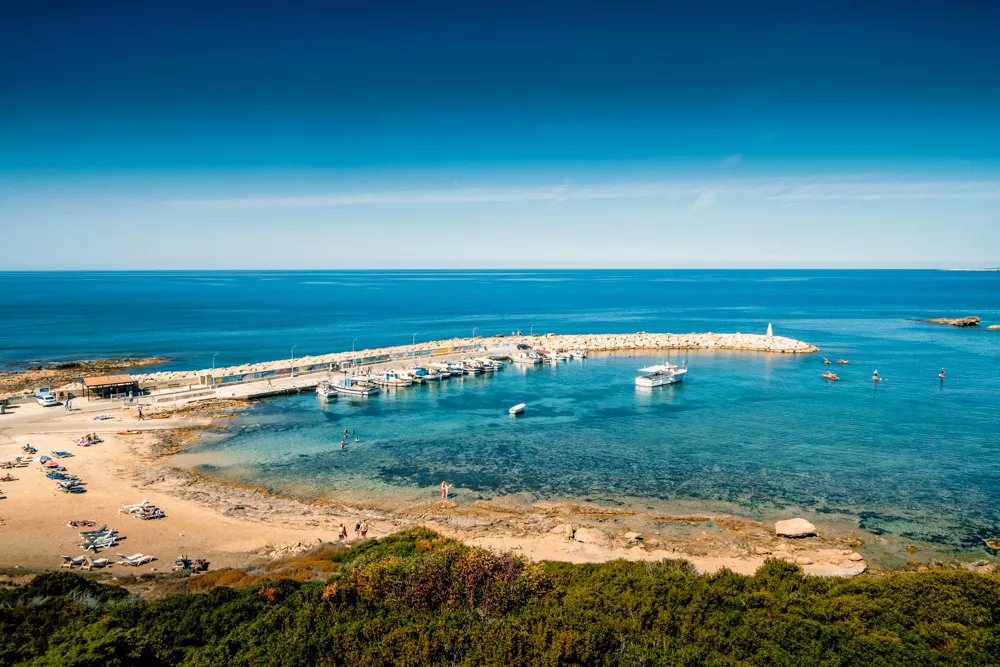 Sadly, this means that I don't know how many dives I've done. I would guess somewhere in the region of 30, taking in shipwrecks, plane wrecks, walls and bommies, but it could easily be a dozen more.
This casual attitude is a stark contrast to my early days as a nervous diver. As I've written before, I nearly backed out of my very first dive and quit my PADI qualification on my first try. I have since grown in confidence but recently, while diving in Cyprus, I was reminded of my early nervousness.
A dive wasn't on the cards initially. Cyprus was my first trip away with Peter since December 2019 and I was keen to do nothing but eat, drink, read and wallow in the sunshine. In typical outdoorsy-ish fashion, however, two days into our trip, we decided to go diving.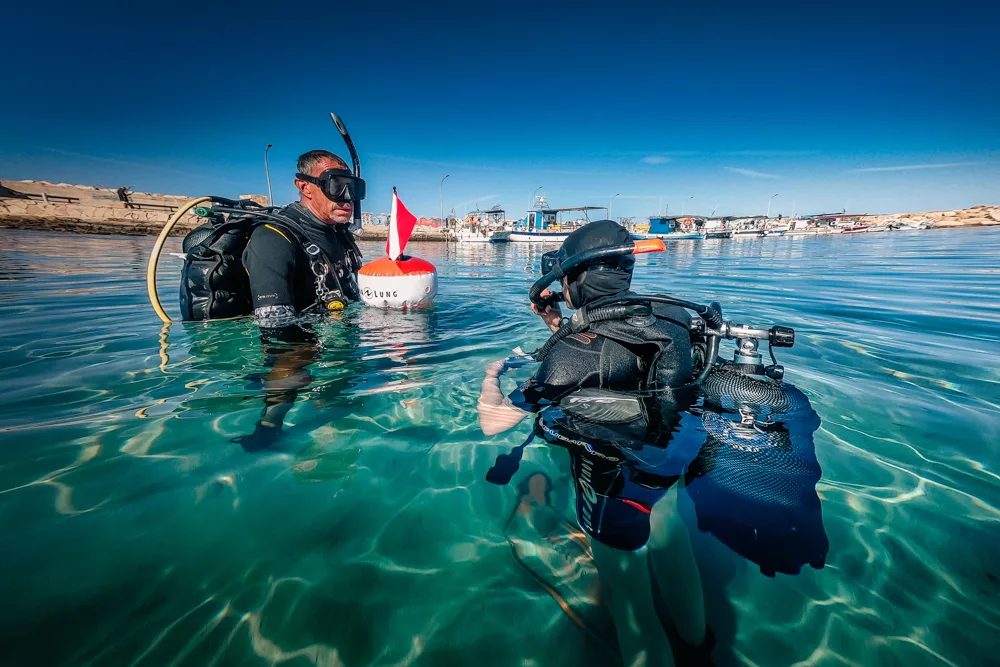 We warned our divemaster, Chris from Kalliopi Dive College, that we hadn't dived in two years and wanted a gentle reintroduction. Thankfully, he had the perfect option: a shore dive off St George's Harbour on the western side of the island.
We stepped from the cool, conditioned air of our hotel lobby to the blazing sun outside and hopped into Chris's truck which had all the reassuring signs of a seasoned divemaster: a sea-salted truck bed, a large marker buoy and three crates of equipment.
As we set off on the 20-minute drive to the harbour, I felt the familiar jangle of nerves. As our readers will know, unlike Peter, I'm not in my element in water. I'm a Taurean; an earth sign. I'm supposed to dwell on land. (Side note: apparently, bulls are good swimmers but you get my point.)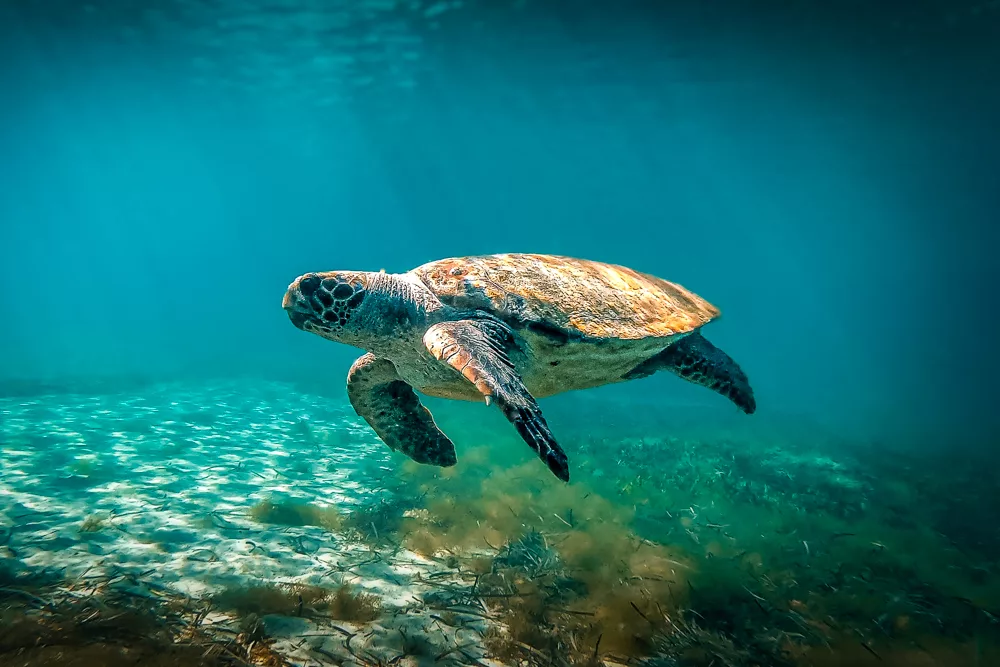 At St George's Harbour, the sun sizzled on the flanks of the black metal truck, forcing us into shade. I was pleased to have the opportunity to assemble my own equipment. About half the time, dive centres will pre-assemble your equipment which, while convenient, means you can easily fall out of practice. This is especially tricky for someone like me who – as I've said once or twice before – has a problem with gauges, clasps, zips, buckles, knots and locks. Thankfully, Peter was on hand to help and, of course, Chris gave it all a once-over to make sure it was secure.
I tried to convince Chris to let me dive with a hefty 5kg of weight as I tend to involuntarily float up towards the end of a dive. He explained that our tanks were not made of aluminium, which usually causes the extra buoyancy. To allay my doubts, he agreed to pack an extra kilogram in case I needed it mid dive.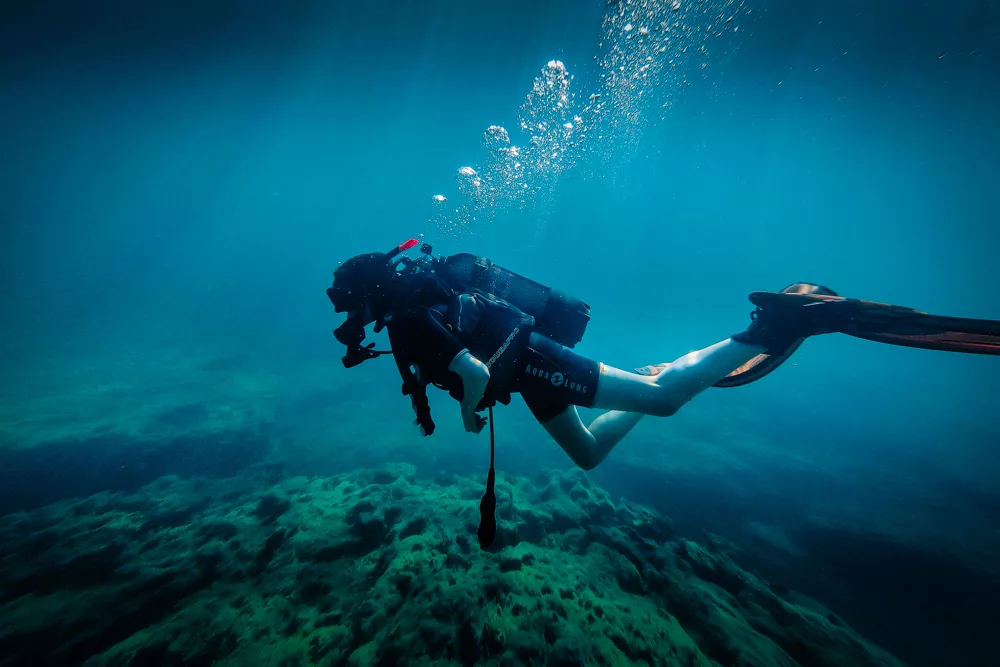 As this was a shore dive, it meant we could gently wade into the sea instead of leaping off the side of a boat into choppy waters. Initially, we used our snorkels and I quickly grew out of breath as I strived to keep up with the boys. I grew worried that I would struggle on the dive, but as soon as we began to descend, I was absolutely fine. As a divemaster explained to me in the past, breathing through a regulator is actually easier than a snorkel. Almost immediately, we came across two playful turtles: a fantastic reward for very little effort.
Soon after we levelled off, I could tell that my tank was skewed to one side. I tried to compensate for it as I swam, but this sort of imbalance makes a dive far less fun so I paused to fix it on my back (picture an ungraceful half push, half tug manoeuvre). With it corrected, I finally found my groove and eased into the dive.
We soon came across more friendly turtles, about the same size as those in the Great Barrier Reef. They ventured remarkably close and reminded me of the joy of seeing marine creatures in their natural habitat.
We swam on, passing through a short tunnel and over a shimmering carpet of seaweed. Alas, halfway through the dive, I felt the familiar sensation of my body floating up. I swam to Chris for the extra kilogram of weight. Instead, he used my dump valve to release the residual air from my BCD and everything was suddenly fine. Turns out, he knows better than me.
Soon, I was gliding through water, finding my fins so to speak. After two years on land, St George's Harbour was the ideal dive. Sometimes, divemasters feel under pressure to show us magical things – especially to experienced divers, but I'm content purely with the thrill of being underwater; of exploring a place humans shouldn't naturally be.
I've always been happy with my Open Water Diver certification, which allows me to dive to 18m. Diving in Cyprus after a two-year break, however, has left me hungry for more. At my next opportunity, I think I'll try for the Advanced certification. It may take a couple of goes, but this land-dwelling Taurean is finally ready to try.
Diving in Cyprus: the essentials
What: A shore dive from St George's Harbour in Paphos, Cyprus.
Where: We stayed at Azia Resort & Spa in Paphos, Cyprus. The hotel is set amid lush tropical gardens and offers expansive sea views. We highly recommend booking one of the Adults-Only rooms which come with a host of adults-only amenities including a dedicated pool, garden area and lounge.
If you will be dining at the hotel, book the a la carte restaurants as soon as possible, as Covid restrictions limit the number of spaces. We dined at OKU, Cipro and Akamas Terrace (Flambé). OKU in particular was delicious.
We also recommend venturing to the old town and the harbour. We dined at Fettas and Hondros, both of which are a €15 cab ride away (one way). If you are vegetarian, make sure you tell your server at Fettas as soon as you sit down.
When: The best time to visit Cyprus is the shoulder seasons of Mar-May and Sep-Oct when the weather is warm and sunny and there are fewer crowds. High season is Jun-Aug and while the weather is glorious, resorts are usually crowded and there are price increases of up to 30%. The best time for diving in Cyprus is Sep-Oct.
How: We went diving in Cyprus with Kalliopi Dive College who we highly recommend. ​​Book via kalliopi@cytanet.com.cy.
We booked a shuttle from Paphos International Airport to Azia Resort & Spa via Shuttle Direct. It's worth building in some slack before your flight.
Book international flights via skyscanner.net for the best prices.
---
Enjoyed this post? pin it for later…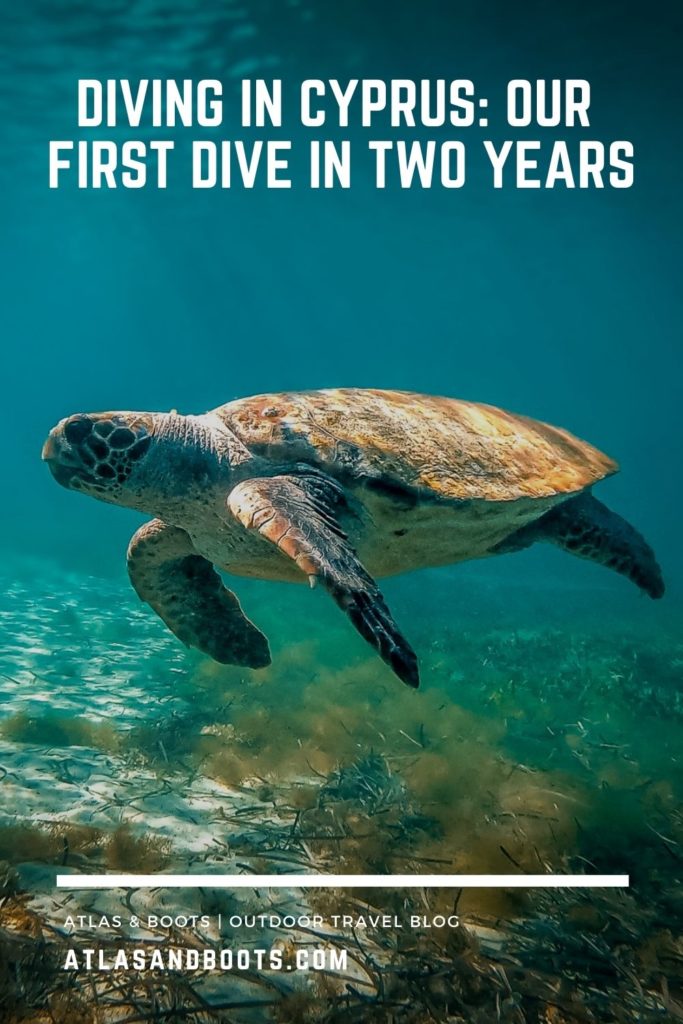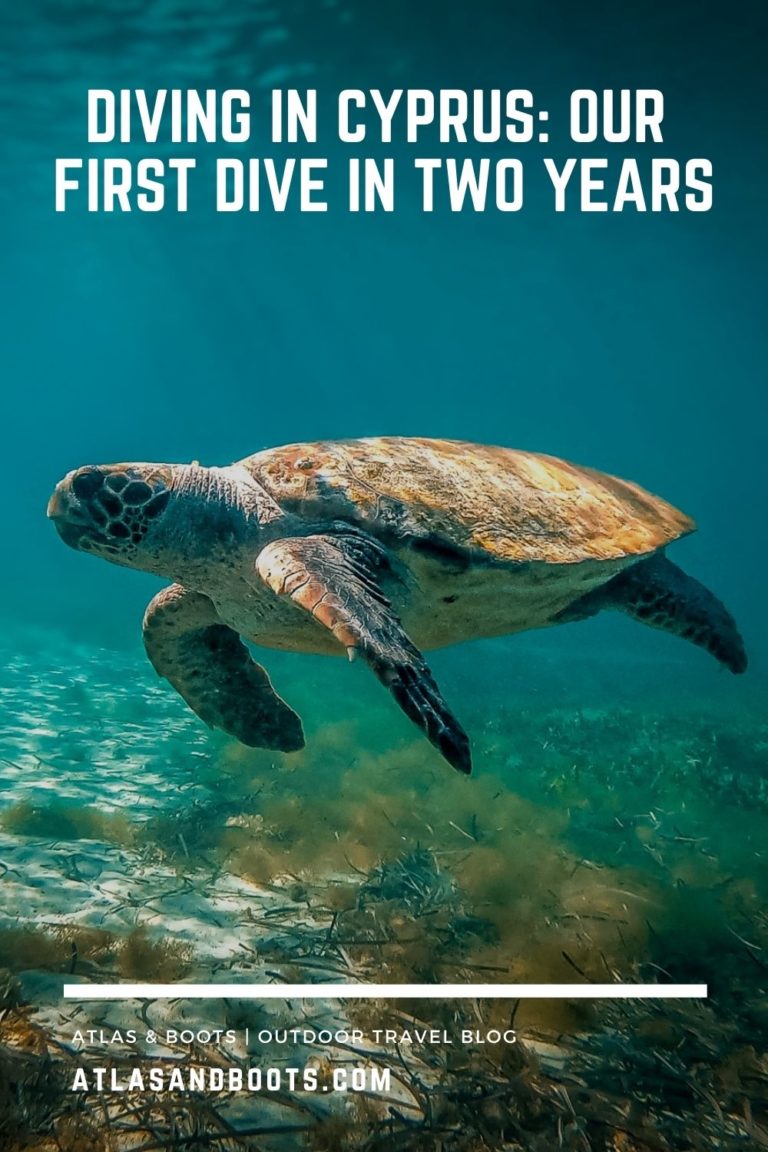 ---
Lead image: Atlas & Boots