From the Throne of Zeus to the largest glacier in the Alps, we share our top Instagram shots of 2021
Unsurprisingly, travel in 2021 turned out to be more, uhm, domestic than we had planned. After the disappointments of 2020, we had high hopes for 2021. Alas, it turns out that pandemics are unpredictable. We did manage to squeeze in a couple of international trips, but they were definitely more short than long haul.
As such, our top Instagram shots of 2021 reflect this. Most are shots from around the UK, with one or two from Europe, but anything from further afield was a throwback post to a time when we took travel for granted. We've got big plans for 2022, but – just like last year – they will all depend on circumstances that are largely beyond our control.
So, for now, I'll bid you all a Happy New Year, thank you for following along, and hope that you'll join us for another year, both here and over on Instagram.
January
We kicked off the year by looking back on the most enchanting winter trip we've taken. In 2016, we travelled 350km north of the Arctic Circle to chase the elusive northern lights in Tromso, Norway.
After a false start or two, we were eventually treated to a glorious display of the Aurora Borealis. To say the lights are magical is not quite enough. There is something fairytale-esque, almost transcendental, about them.
February
With international travel still on hold, I spent most of January putting together an epic blog post on England's 100 most popular hiking trails. This shot from Eskholme Pike near Calf Top, England's smallest mountain, proved popular with our followers.
Whether you're an experienced hiker in need of fresh ideas or a first-timer hoping to get outdoors more, the list offers a wealth of walking options. The trails cover sections of England's National Trails, long-distance footpaths and national parks – the best of the country's natural spaces.
March
Snow arrived in North Yorkshire in late February and made for idyllic scenes around our market town of Richmond on the edge of Yorkshire Dales National Park.
With its Norman castle, Georgian architecture and cobbled marketplace, Richmond is charming year-round. But when snow falls, the historic town is effortlessly transformed into a picturesque winter wonderland and takes on a whole new character.
April
By the time April arrived, the UK's long winter, combined with yet another suffocating lockdown, was starting to take its toll. We were dreaming of warmer climes, hence this shot of Whitehaven Beach in Queensland, Australia.
Whitehaven has been repeatedly named one of the world's best beaches. We visited in 2018, sailing from Airlie Beach across Whitsunday Passage through Hook Passage to Whitsunday Island itself. With swathes of white sand curving like a dervish around a vivid blue sea, Whitehaven did not disappoint and is worthy of a place on our list of the best beaches we've seen.
may
Still largely confined to the British Isles, we focused on domestic hiking destinations on the blog, including a post on the best hikes in New Forest National Park.
Established in 2005, the New Forest in Hampshire is the country's second newest national park and, considering it's located just an hour and a half from London, one of the most accessible.
Quaint villages are connected by a web of delightful footpaths and cycling tracks that showcase a variety of wildlife and scenery. Wild ponies and five species of deer roam the pretty scrubland while, to the south, the park is bounded by 26 miles of coastline daubed with mudflats and salt marshes.
June
Another photo inspired by another epic blog post, this time on the greatest hikes in the Lake District National Park.
England's Lake District is home to some of the nation's most picturesque panoramas. The park's craggy ridges, hidden tarns and glistening lakes have enticed walkers ever since the first 'Lake Poets' of Wordsworth and Coleridge put pen to paper in the 19th century.
Therefore, picking out 10 or 12 hikes simply wasn't going to do it justice. Instead, we collated 100 glorious hikes through the UNESCO-listed park, home to England's highest mountain, Scafell Pike at 978m (3,209ft).
July
As restrictions eased across the UK, I hit the hills in anger and promptly walked across England… twice. I picked up the Coast to Coast trail that practically runs past my house and, determined to make a sizeable journey by foot alone, I walked the route twice.
The entire trip took me 20 days in two legs: seven days to walk from Richmond to Robin Hood's Bay and back and then 13 days to walk from Richmond to St Bees and back. In the process, I covered just over 600km (373 miles) and ascended 17,760m (58,270ft) – the equivalent of climbing Everest twice!
August
As international travel restrictions eased, I finally stepped onto a plane and flew to Switzerland on commission for Wired for Adventure magazine and, boy, it was good to be among proper mountains again.
In just five days, I visited four breathtaking regions of the Valais Alps. My itinerary included e-biking around the alpine forests of Région Dents du Midi, topping out on the summit of Dent de Nendaz, ziplining my way through a gorge in Saas-Fee and exploring the UNESCO-listed Great Aletsch Glacier in the eastern Bernese Alps. Phew.
September
In September, DK Eyewitness published Outdoor Europe, a round-up of the continent's best outdoor experiences. I was thrilled to write three entries for the beautiful travel anthology.
I covered climbing Mount Elbrus in Russia, chasing the Northern Lights in Norway and watching these charming puffins frolic in the Faroe Islands.
October
In October, Kia and I finally managed to get away to Cyprus – our first trip together since December 2019. We were keen to do nothing but eat, drink, read and wallow in the sunshine. However, in typical outdoorsy-ish fashion, two days into our trip, we decided to go diving.
Almost as soon as we were in the water, we came across two playful green turtles: a fantastic reward for so little effort. They ventured remarkably close and reminded us of the joy of seeing marine creatures in their natural habitat.
November
Our top post from November was another throwback, this time to Easter Island (Rapa Nui) in Chile. Still, after all these years, the destination remains one of the most extraordinary places we've visited.
We spent five days on the heart-stoppingly beautiful island in 2015. These shots capture just a little taste of what made it special.
December
The Highlander Olympus trek in Greece, one of the newest additions in the Highlander Adventure collection, was scheduled to launch this year but was postponed due to local lockdowns. As such, I was invited to join a truncated three-day event on the mountain to check out the route and some of the highlights of the trail.
The highlight of the trek was summiting Mt. Olympus, the highest and most storied of all Greek mountains, otherwise known as Thronos Dios (Throne of Zeus). With dense atmospheric forests, deep-cleaved canyons and an iconic summit ridge, the trek proved to be everything the myths suggest: magical.
---
Enjoyed this post? pin it for later…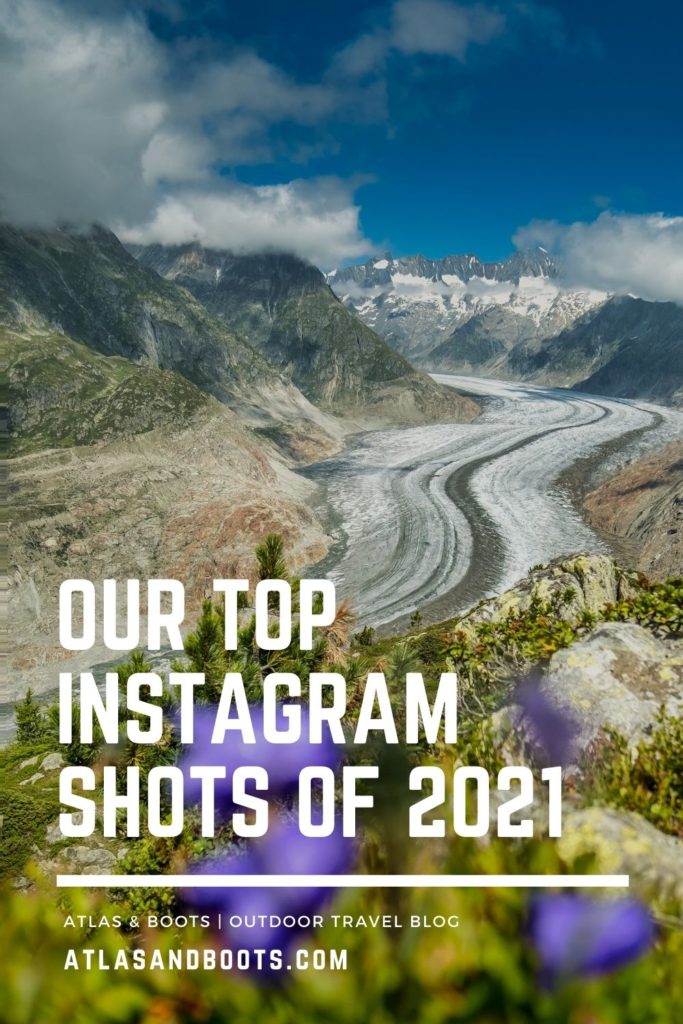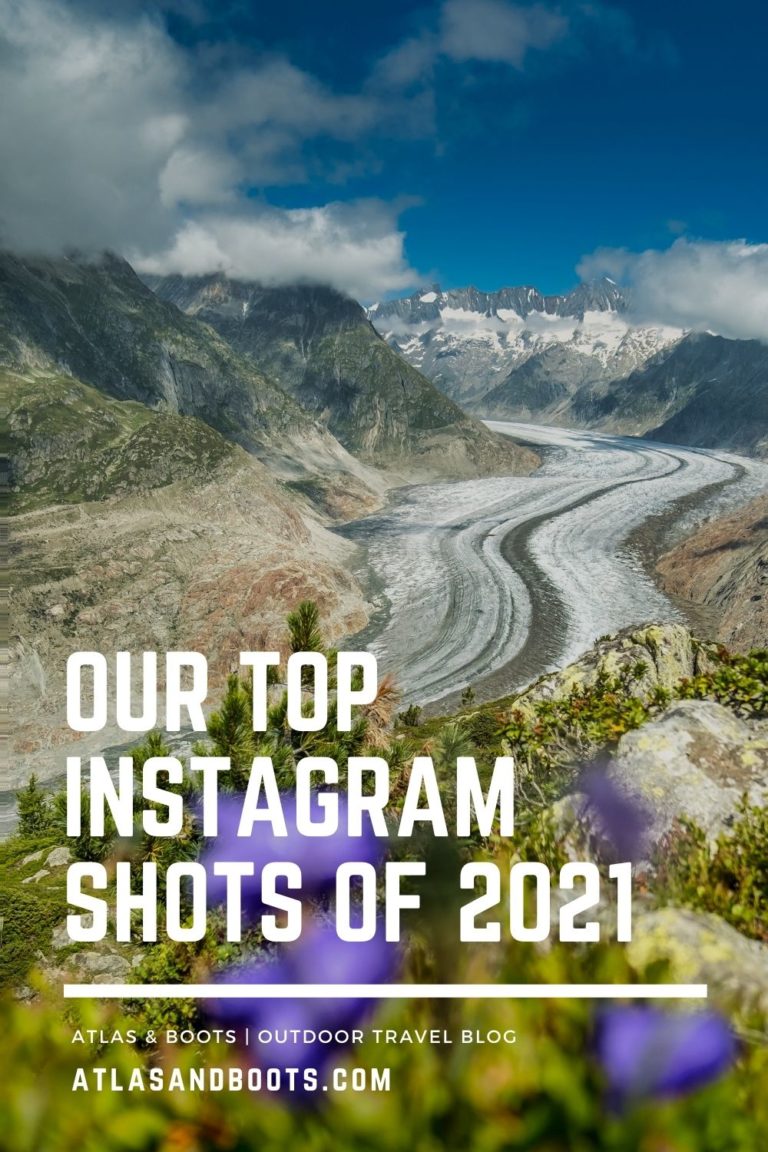 ---
Lead image: Atlas & Boots