Our annual list of 10 Christmas gifts for travellers, be they bookworms, shutterbugs, adrenaline junkies or culture vultures
Every year, we write a quick update about where we're spending Christmas. This year has been a strange one. We welcomed 2019 in Costa Rica with National Geographic Expeditions. In spring, we visited the Faroe Islands, but aside from those two short trips, I've been at home working on my book Take It Back (HarperCollins, 8th Aug) and its follow-up (out next year).
Meanwhile, Peter has travelled to Nepal, Greenland and Pakistan without me. It's been strange watching from afar – something I address in as a traveller, not travelling.
Before you feel too sorry for me, however, I should say that three days after my book deadline (15th Nov), we're heading off to Oman, the US and the Caribbean (namely St. Thomas, Aruba, Bonaire, Grand Turk and Princess Cays). I'll be welcoming 2020 in Milan and Peter will be heading to Argentina in January to attempt his third of the seven summits: Aconcagua which at 6,962m (22,841ft) is higher than he's ever been.
Before all that, however, comes another of our yearly traditions: our list of the best Christmas gifts for travellers, perfect for long sojourns abroad or comfy Christmases spent at home.
1. Aria snorkel mask
An Aria Full Face Mask by Ocean Reef is the perfect Christmas gift for adventurous travellers.
I enjoy snorkelling, but have to constantly fiddle with a foggy mask. When swimming with whale sharks in Djibouti, I had to keep surfacing to clear water from my mask which meant I missed precious moments with these majestic creatures. The Aria is a game changer.
With patented air circulation technology, it guarantees no fogging. It has a 180° panoramic view, allows users to breathe through their nose and prevents water from getting in.
Accessories include corrective lens, sport camera mount, selfie stick and Snorkie Talkie, an innovation that allows you to communicate while snorkelling! Gift the newest Aria QR+ with Snorkie Talkie for $180.
2. Engraved pen & journal
I tend to add my notes and reminders directly into my phone, but Peter prefers a physical journal. He travels with a beautiful Amalfi Medium Refillable Leather Journal ($37) personalised with his initials and a Waterman Hemisphere Fountain Pen ($49).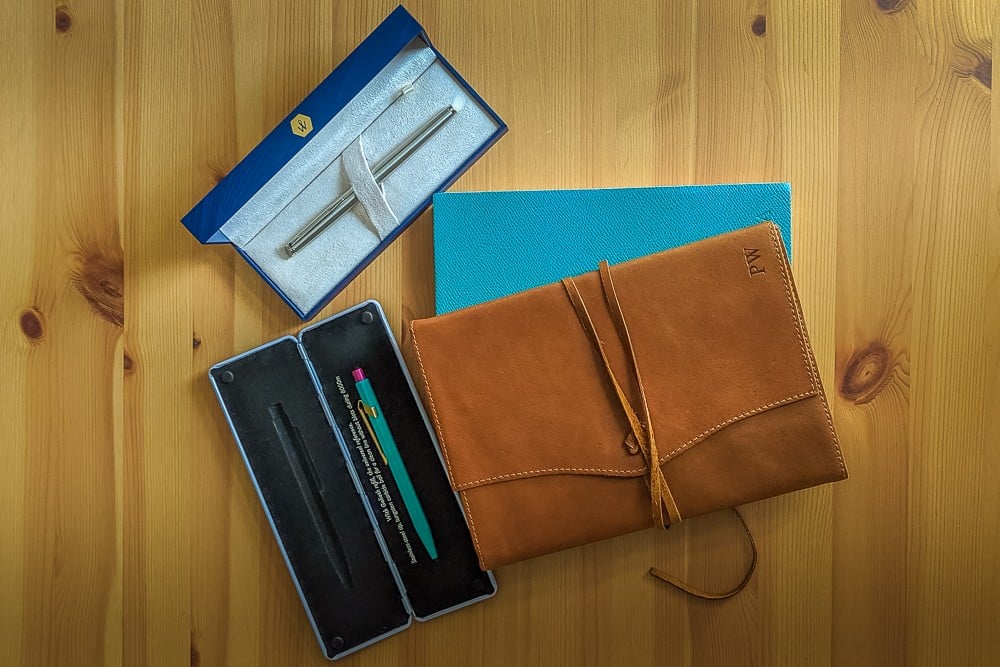 These classic gifts are perfect for the traveller who dreams of distant lands, long overland journeys and the romance of a time long past. (Let's face it: we all know one of those.)
3. Packing cubes
I started using packing cubes on my horse riding trip to Montenegro and it was a revelation. It changed the way I pack and made life on the road so much easier. I no longer find myself pulling out a pair of black leggings when I'm really after my black cardigan, or rooting around for a fresh pair of underwear.
I use Eagle Creek's Pack-It Specter Tech Starter Set in S/M/M ($54) to organise tops, bottoms and smalls. Take my word for it: add these to your Christmas shopping list and you'll change someone's life.
4. World travel adaptor kit
Smartphones, cameras, Kindles, laptops, electric razors, epilators and myriad other gadgets all require charging on the road, be it via mains or USB.
The Ceptics World Travel Adapter Kit ($29.99) is the perfect solution for those who seem to pack boundless numbers of cables and adaptors when heading out on the road.
The adapter kit works in over 200 countries and territories, and can charge up to five devices using only one outlet. It is surge-protected and features two US plugs, two USB ports, a fixed USB cable and six country-specific connectors.
Use Ceptics' international adapter finder to find the adapter that would suit you best.
5. Portable phone charger
This MSC Power Stick ($12.99) is the size of a lipstick but provides enough juice to get a device or two back up to speed in an emergency.
The stick can be powered up via mains USB, PC or car USB prior to leaving civilisation and then used to provide a full charge to a variety of gadgets including all smartphones, e-readers and digital cameras.
The stick includes an LED display of the remaining charge and is light and portable enough to keep in your daypack.
It has been invaluable on our many forays into the wilderness and is one of our most highly recommended Christmas gifts for travellers.
6. Versatile daypack
Speaking of daypacks, Haglöfs is relaunching the original version of one of its most iconic backpacks, TIGHT Original, in five models.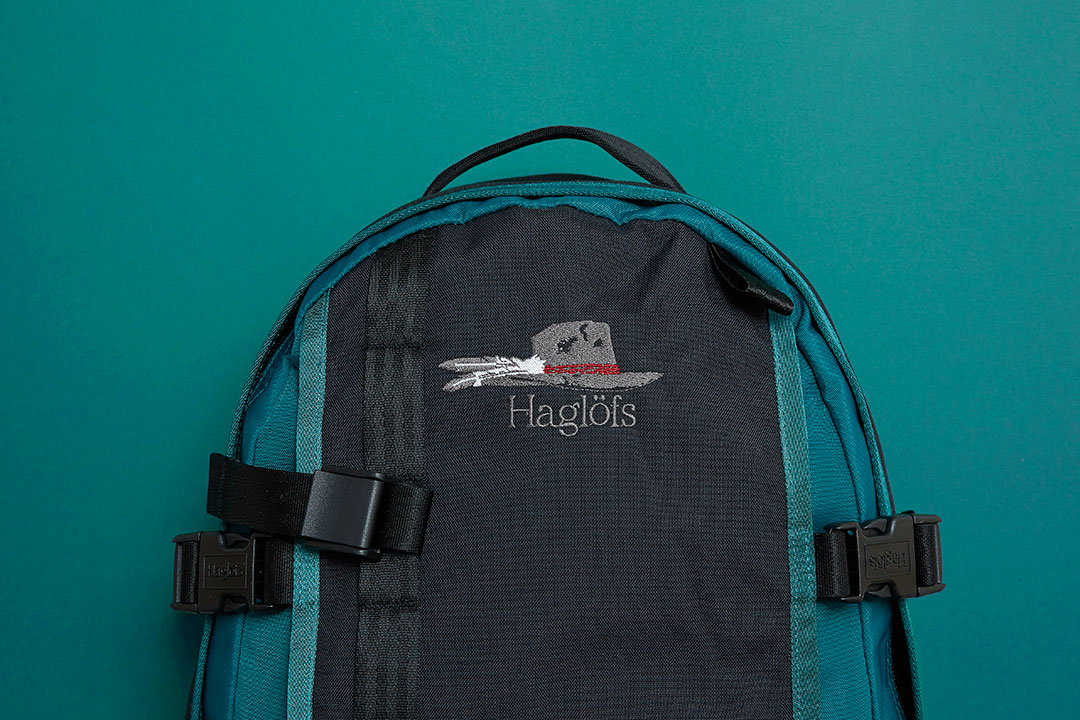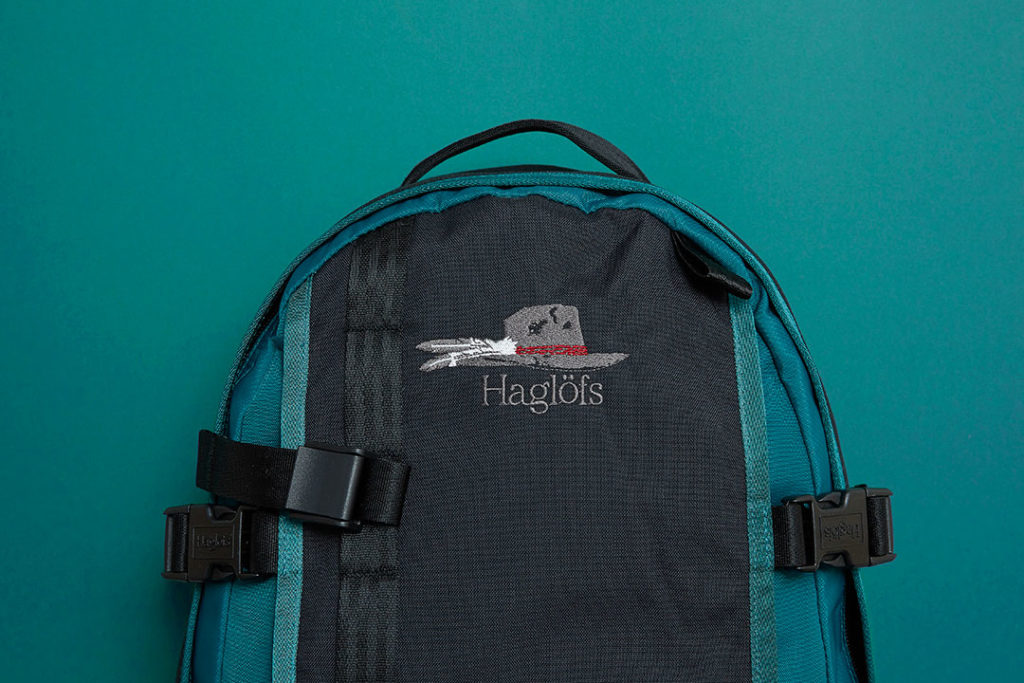 TIGHT was first launched in 1993 as a classic backpack suitable for everyday use as well as weekend expeditions. A quarter of a century and a million backpacks later, it is one Haglöf's most popular products.
Peter's Medium TIGHT backpack ($77) has teardrop-shaped front and side panels for a low centre of gravity, a padded back panel and, important for him, an ice axe attachment. The TIGHT makes a great Christmas gift for travellers – be they ice climbers or not!
7. Quality hiking boots
Every outdoorsy traveller needs a pair of quality hiking boots. As our name might suggest, we at Atlas & Boots take this very seriously. Our personal collection ranges from lightweight approach shoes to multi-layered mountaineering boots.
The new Innate LTD ($160) is a great pair of all-round hiking boots. Created by Keen in partnership with Sherpa, the boots are lightweight, breathable and extremely comfortable, particularly in hot climates. What's more, Keen donates €15 (approximately $17) from every sale to support child literacy in Nepal, making the Innate one of our favourite Christmas gifts for travellers.
8. Hybrid dome tent
We used a tunnel tent for years, but recently upgraded to a Jack Wolfskin Exolight II. The Exolight is a hybrid dome tent featuring several geodesic and tunnel design aspects which make it an excellent choice for multi-day trekking and backpacking.
The tent has two pole-crossing points, but the points are interconnected making them stronger. The inner tent and flysheet are connected like a tunnel tent and simply attach to the pole system making it lightning-fast and easy to pitch, even in bad weather.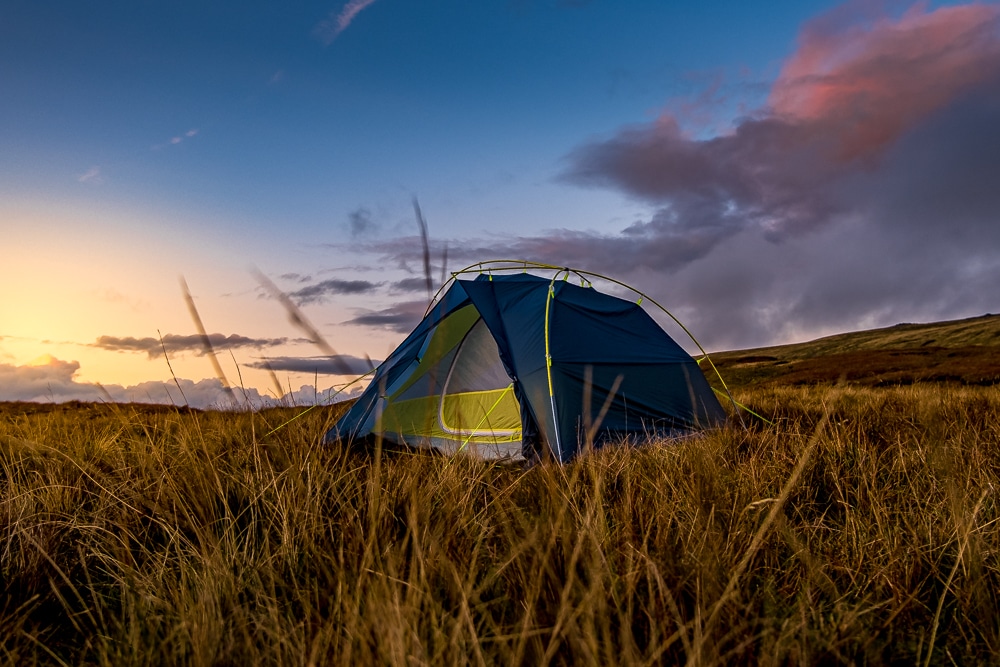 The Exolight II is a spacious two-person and resilient tent, ideal for trekking trips. Jack Wolfskin also produces the Exolight I, a lightweight version designed for solo backpackers and the three-person Exolight III.
9. A great winter read
Okay, so this is a bit cheeky, but my book Take It Back ($16) really does make a great Christmas gift especially for travellers who would like a bit of downtime cosily curled up at home.
Take It Back is a courtroom drama perfect for fans of Apple Tree Yard, He Said/She Said and Anatomy of a Scandal. It has been described by the Guardian as "superb" and The Telegraph as "sparklingly intelligent". The Sunday Times said: "Just as impressive as the courtroom drama is Abdullah's portrayal of five deftly differentiated British-Asian families, and of the relationship between two disparate women who both become isolated pariahs."
If you know a traveller who loves to read, then buy them a copy of the book!
10. Vintage globe
Peter bought a Replogle Franklin Antique Globe ($120) for his father a few years ago and we bought one for ourselves as soon as we settled into our new home.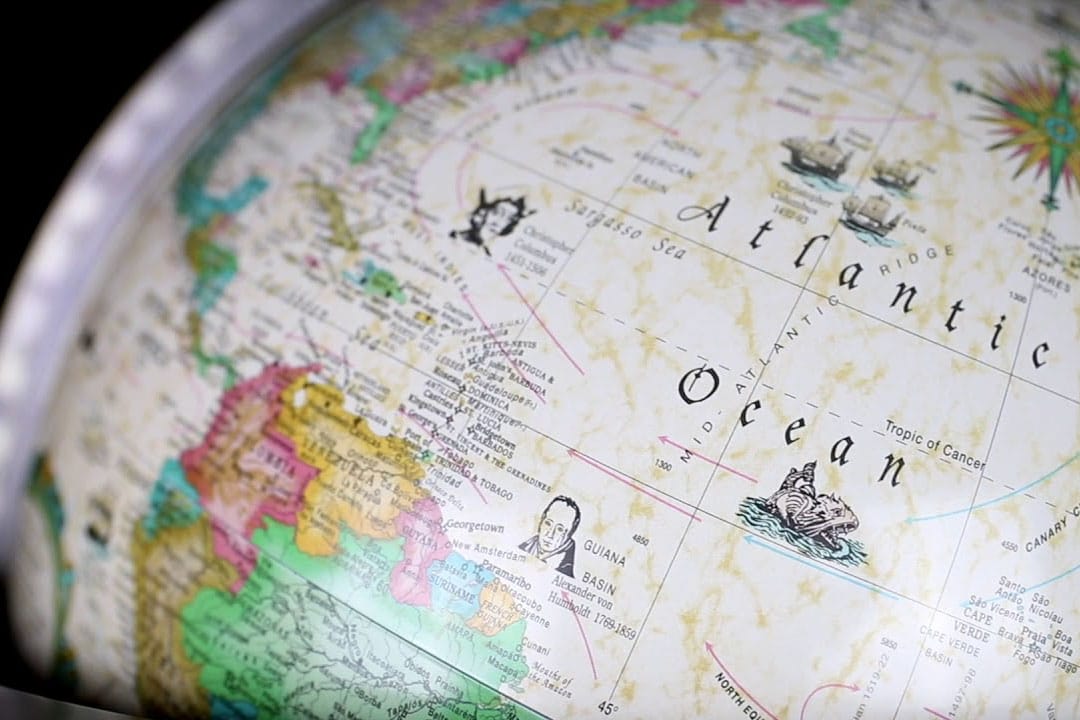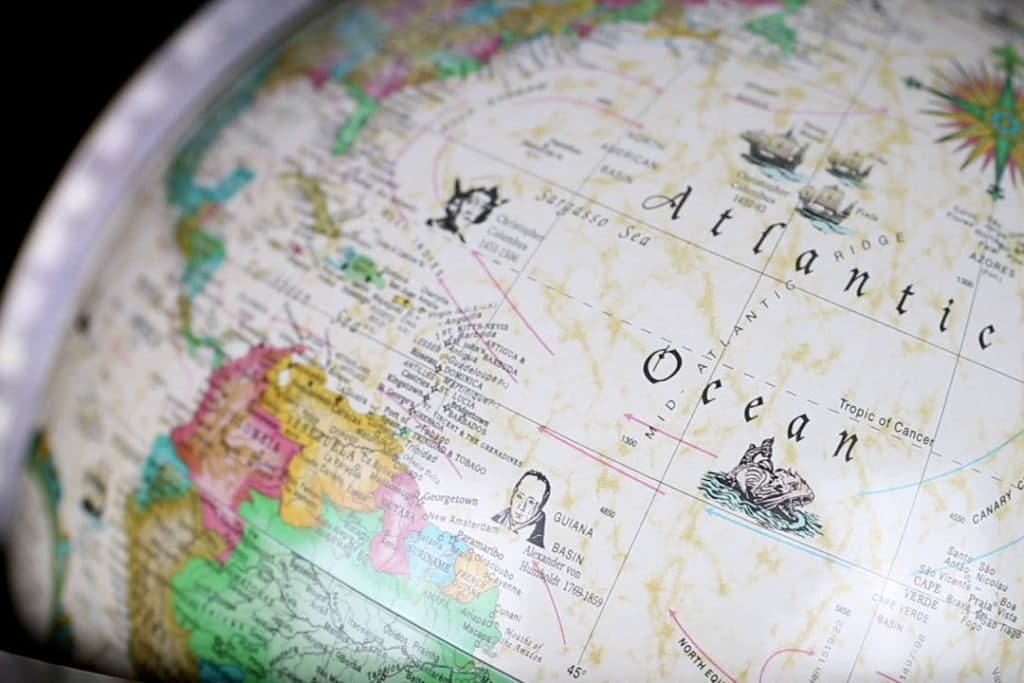 The globe works as a decorative accessory and as a reference point, but more than that it's a great conversation starter. Guests will invariably comment on a surprising realisation, whether it's the fact that the Pacific takes up nearly half the globe, or that there's only one country between Finland and North Korea. Clearly, if you're not travelling, the next best thing is dreaming about it.
Customise your gift
Customise any of the above Christmas gifts for travellers with die-cut stickers from StickerYou. The easy-to-use editor makes it possible to create custom-made stickers to suit any traveller. Upload your own artwork or choose from their art library to create sticky graphics. There are also options to create travel-themed stickers for luggage, fridge magnets or turn your travel photos into stickers.
Stocking fillers
Additionally, there's a whole range of stocking fillers useful for active travellers.
---