A list of essential information about Peru, including language, currency, visa requirements, time zone, dialling code and emergency numbers.
Language: Spanish, Quechua, Aymara
Currency: Nuevo sol (PEN) – check latest exchange rates on xe.com
Visas: Free / 90-day issued at border with proof of onward travel; see visa requirements for more details
Time zone: GMT -5 (BST -6)
Dialling code: 51
Emergency codes: Police 105, Medical 106
Capital city: Lima
Population: 31,151,643
Tipping: Some restaurant and bars will add a 10% gratuity. It's not necessary to tip taxis.
Insurance: We recommend travel insurance from WorldNomads.com – available in over 150 countries.
Electricity: 220V/60hz. Peru uses the below two AC power plugs and sockets. We recommend the OREI travel adaptor. It works in over 150 countries and includes a USB charger.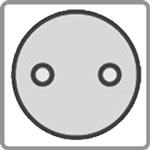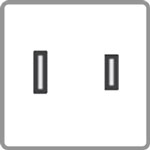 ---