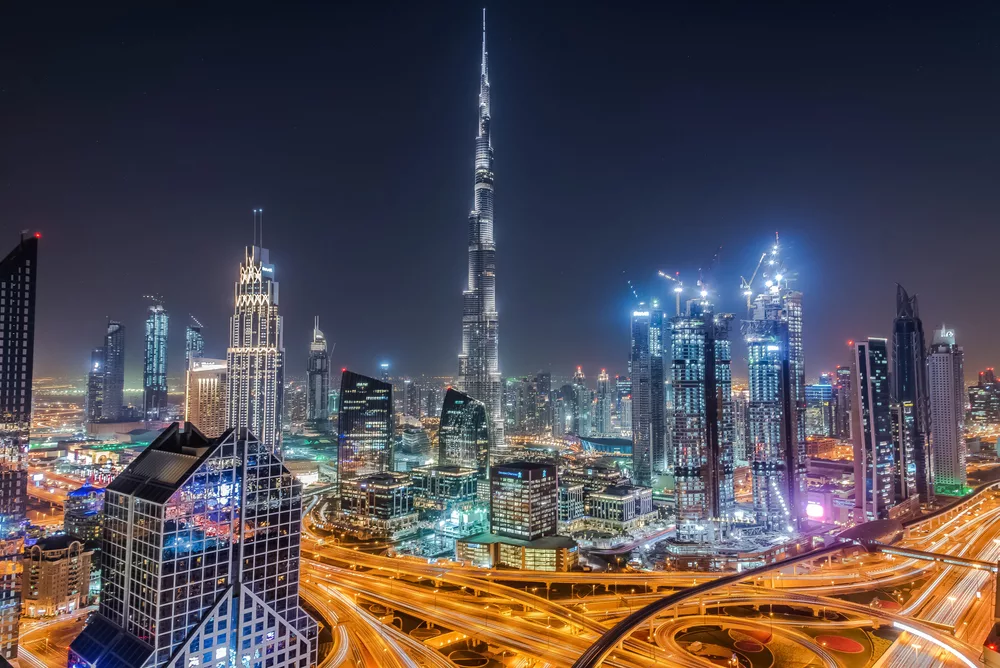 The 100 best cities in the world have been ranked for 2022 based on where to live, work, invest and visit. We take a look at the results
In 2018, a UN study suggested that 55% (4.2 billion people) of the world's population lived in urban areas.
This proportion is projected to increase to 68% by 2050. Wherever the world's expats, digital nomads and remote workers choose to relocate, chances are it will be in a city.
With this in mind, Canadian consultancy film Resonance, which has offices in Vancouver, Montreal, Singapore and New York, has published its annual report ranking 100 cities with populations of over one million.
Contrary to similar "best-of" lists, Resonance's index assesses a city's culture, diversity, prosperity, infrastructure, response to the pandemic and ability to rebound.
They use 25 factors grouped into six categories covering a range of criteria including climate, access to outdoor space, education and work prospects, population diversity, leisure options and even social media popularity.
The six categories and 25 factors are:
Place: weather, safety, sights & landmarks, parks & outdoor
Product: airport connectivity, attractions, museums, university ranking, convention centre
People: foreign-born residents, educational attainment
Prosperity: global 500 number, GDP per capita, income equality, unemployment rate
Programming: culture, nightlife, dining, shopping
Promotion: Facebook check-ins, Google search, TripAdvisor reviews, Instagram hashtags, Google trends
Click on a city in the map below to see how it scored in each category.
What is the world's best city?
London has been named the best city in the world for the sixth year in a row. The 'capital of capitals' has taken the top spot despite concerns surrounding the city's post-Brexit future. However, the report's authors believe the city continues to draw talent and visitors to the en masse and will eventually weather the storm and even emerge stronger.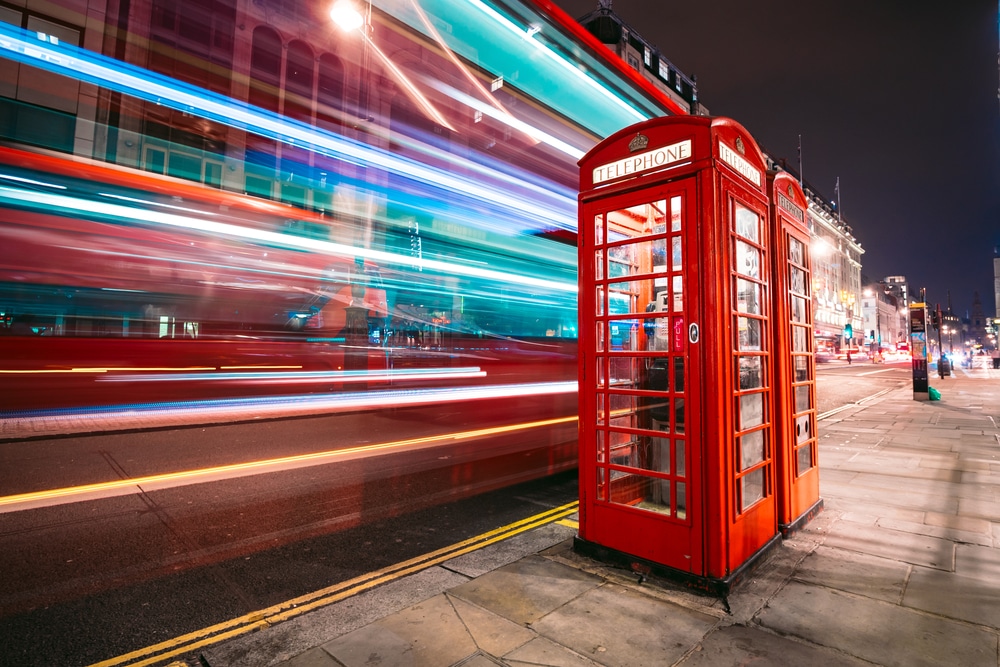 The UK capital scored highly in the programming, promotion, product and prosperity categories but was some way behind in the place category. Unemployment and a waning economy have meant the city's number one position is under serious threat.
"Cities are the engines of the global economy and the badges of human ingenuity. Yes, they've been hobbled over the past 18 months, exposing the long-ignored foundational and institutional problems that manifested on their streets and in their hospitals and seniors homes. But they're also leading — like they always have — the recovery and future-defining next stage of human innovation."

– World's Best Cities, Resonance
London is closely followed by the usual suspects of Paris and New York. Paris has moved up a place from last year, overtaking New York, thanks to its ambitious sustainability policies which have included expanding cycle routes, reducing city speed limits and tree planting.
As the "capital of capitals"—still waist-deep in an opaque pandemic slurry—negotiates the uncharted, perilous terrain of a post-Brexit world, London continues to reign the planet's best cities for the sixth year running. Its position at the top, however, has never been more tenuous.

– World's Best Cities, Resonance
Even though New York was the initial epicentre of America's coronavirus outbreak, the report remains optimistic about the city's future. It points to the high number of Global 500 companies located in the Big Apple as well as the city's endless nightlife, shopping and attractions that sustain its 'enduring allure'.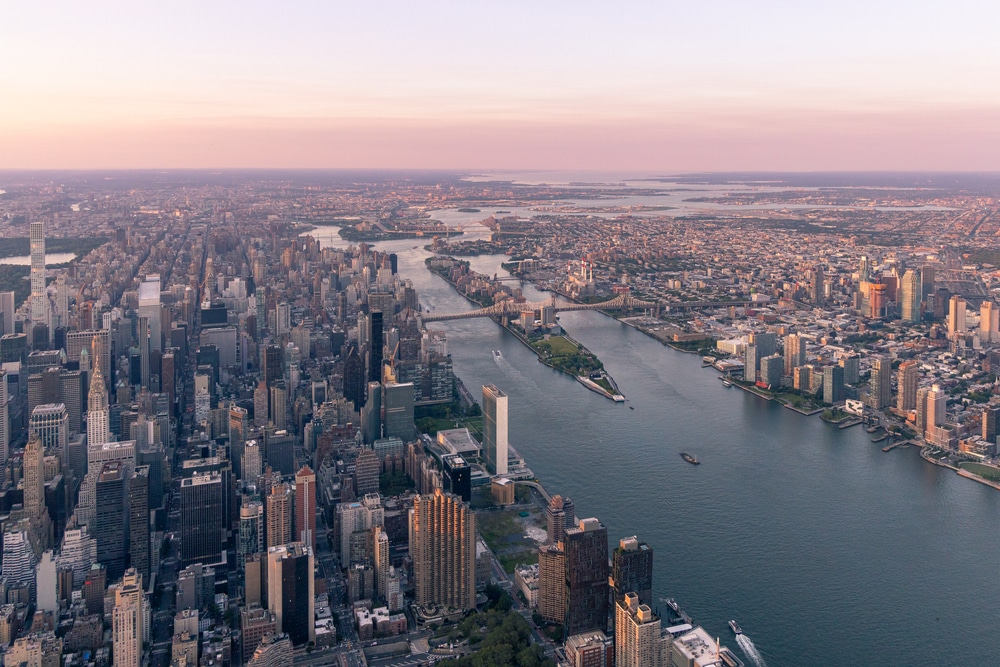 Moscow, the world's fourth-best city, wins praise for its international events such as the 2018 FIFA World Cup Final hosted at Moscow's Luzhniki Stadium in the city's 360-acre Olympic complex as well as its plethora of cultural showcases.
Moscow has also benefitted from the first so-called 'post-Soviet generation"' of Muscovites who have travelled the world and are now returning with suitcases full of ideas that they're unpacking to huge effect in their proud city.
"Russia's beguiling capital is a cultural gold mine fighting for its life."

World's Best Cities, Resonance
Dubai has sneaked into the top five of the best cities in the world for the first time thanks to its 'alluring blend of over-the-top experiences, Arab heritage and luxury shopping'. The city continues to attract the highest proportion of foreign-born residents of any city in the world, and they tend to be well-educated – ranking 23rd for Educational Attainment globally.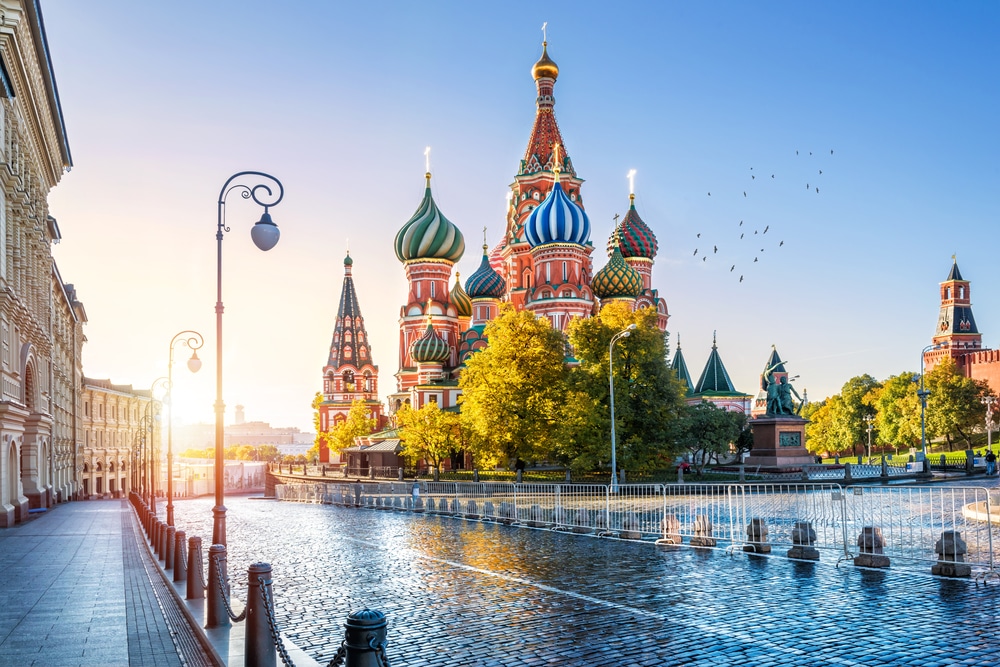 Tokyo is Asia's highest-ranked city in sixth place and the safest metropolis on the planet. The city is poised to benefit from the range of new infrastructure constructed for the Olympics which will no doubt come in handy in the future.
"The futuristic metropolis is tapping its ancient feudal roots by investing in street-level livability and resident well-being — in the wake of the Olympics."

World's Best Cities, Resonance
The report also highlights Tokyo's popularity with shoppers continually expanding food scene. The metropolis offers as many restaurants as the top five cities combined – more than 100,000 in total!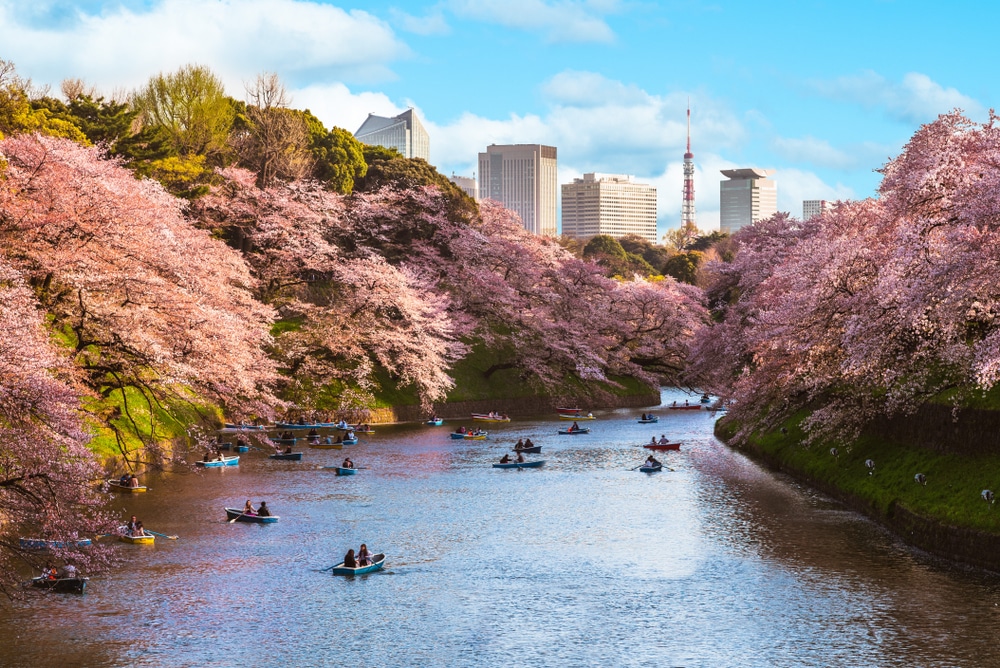 Wherever you decide to live, work or visit, make sure you have travel insurance. We've used several providers over the years and are now covered by an annual multi-trip policy from Heymondo. The policy covers us for theft, medical expenses up to $10m USD, cancellation and Covid-19 coverage.
Heymondo offers several policies including single trip and annual multi-trip as well as a long-stay option which is ideal for digital nomads and remote workers. All policies come with the Heymondo App which features 24-hour medical chat, free assistance calls and easy claims management.
We can offer a 5% discount for our readers using the button below.
best cities in the world – complete ranking
View the complete report from Resonance Consultancy.
1. London, UK
2. Paris, France
3. New York, USA
4. Moscow, Russia
5. Dubai, UAE
6. Tokyo, Japan
7. Singapore, Singapore
8. Los Angeles, USA
9. Barcelona, Spain
10. Madrid, Spain
11. Rome, Italy
12. Doha, Qatar
13. Chicago, USA
14. Abu Dhabi, UAE
15. San Francisco, USA
16. Amsterdam, Netherlands
17. St. Petersburg, Russia
18. Toronto, Canada
19. Sydney, Australia
20. Berlin, Germany
21. Las Vegas, USA
22. Washington DC, USA
23. Istanbul, Turkey
24. Vienna, Austria
25. Beijing, China
26. Prague, Czech Republic
27. Milan, Italy
28. San Diego, USA
29. Hong Kong, Hong Kong SAR
30. Melbourne, Australia
31. Boston, USA
32. Houston, USA
33. Dublin, Ireland
34. Miami, USA
35. Zurich, Switzerland
36. Seattle, USA
37. Budapest, Hungary
38. Sao Paulo, Brazil
39. Munich, Germany
40. Bangkok, Thailand
41. Orlando, USA
42. Seoul, South Korea
43. Atlanta, USA
44. Dallas, USA
45. Frankfurt, Germany
46. Vancouver, Canada
47. Austin, USA
48. Montréal, Canada
49. Calgary, Canada
50. Delhi, India
51. Lisbon, Portugal
52. Naples, Italy
53. Osaka, Japan
54. San Jose, USA
55. Riyadh, Saudi Arabia
56. Denver, USA
57. Philadelphia, USA
58. Tel Aviv, Israel
59. Copenhagen, Denmark
60. Brussels, Belgium
61. Brisbane, Australia
62. Valencia, Spain
63. Buenos Aires, Argentina
64. Taipei, Taiwan
65. Rio de Janeiro, Brazil
66. Portland, USA
67. Hamburg, Germany
68. Kuwait, Kuwait
69. Warsaw, Poland
70. Athens, Greece
71. Perth, Australia
72. Helsinki, Finland
73. Minneapolis, USA
74. Oslo, Norway
75. Shanghai, China
76. Phoenix, USA
77. Auckland, New Zealand
78. New Orleans, USA
79. Jerusalem, Israel
80. Muscat, Oman
81. Nashville, USA
82. Stockholm, Sweden
83. Santiago, Chile
84. Ottawa, Canada
85. Baltimore, USA
86. Edmonton, Canada
87. Lyon, France
88. Marseille, France
89. Adelaide, Australia
90. Goteborg, Sweden
91. Bilbao, Spain
92. Mexico City, Mexico
93. Salt Lake City, USA
94. Mumbai, India
95. Sacramento, USA
96. San Antonio, USA
97. Tucson, USA
98. Seville, Spain
99. Charlotte, USA
100. Nanjing, China
More rankings and articles can be found in our remote work area:
► Most dangerous countries in the world
► Countries with the best healthcare in the world
► World's worst countries to drive in
► Best countries for women
► Happiest countries in the world
► World's most powerful passport
► Countries with the fastest internet in the world
► Most stressed countries in the world
► Most expensive cities for expats
► World's most democratic countries
---
Enjoyed this post? pin it for later…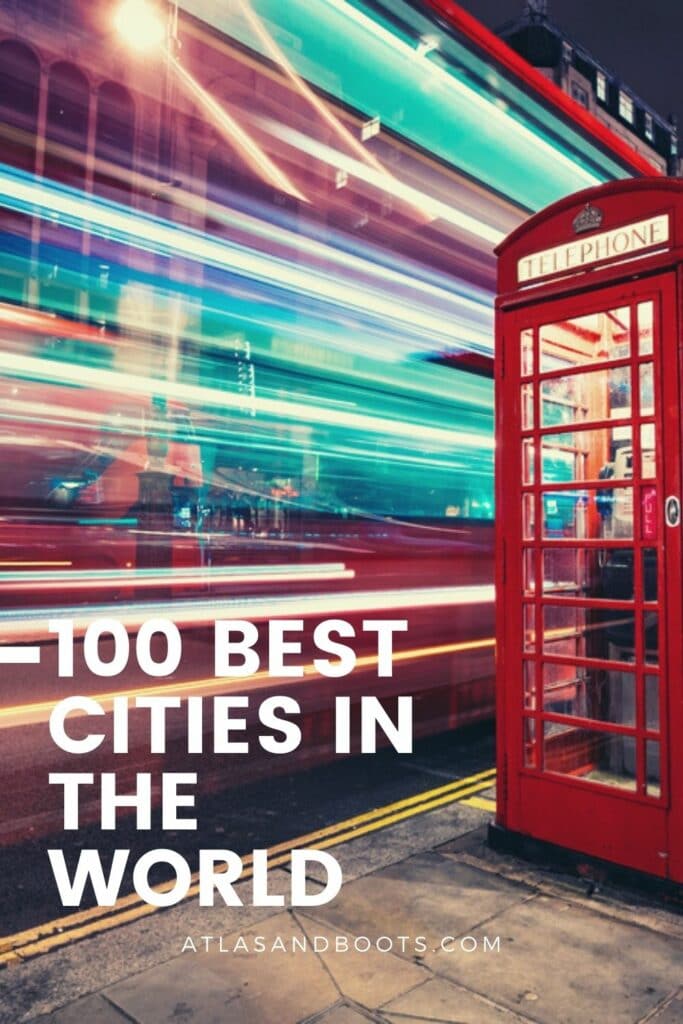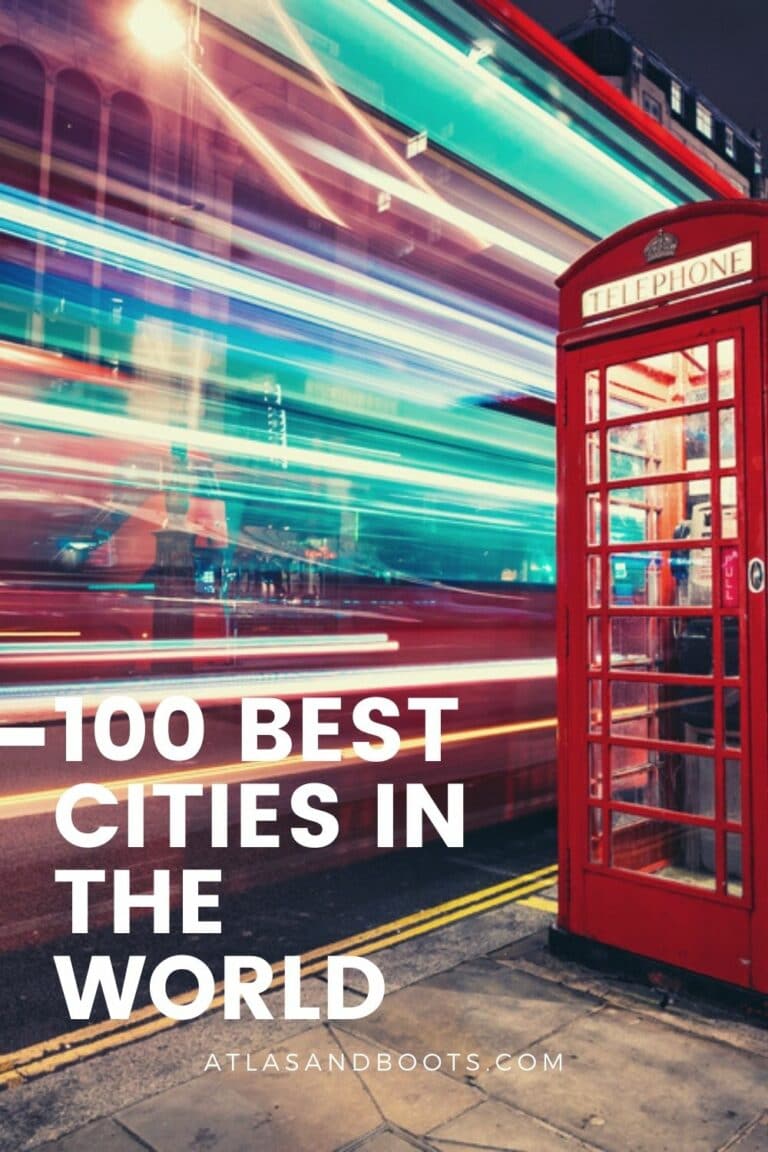 ---