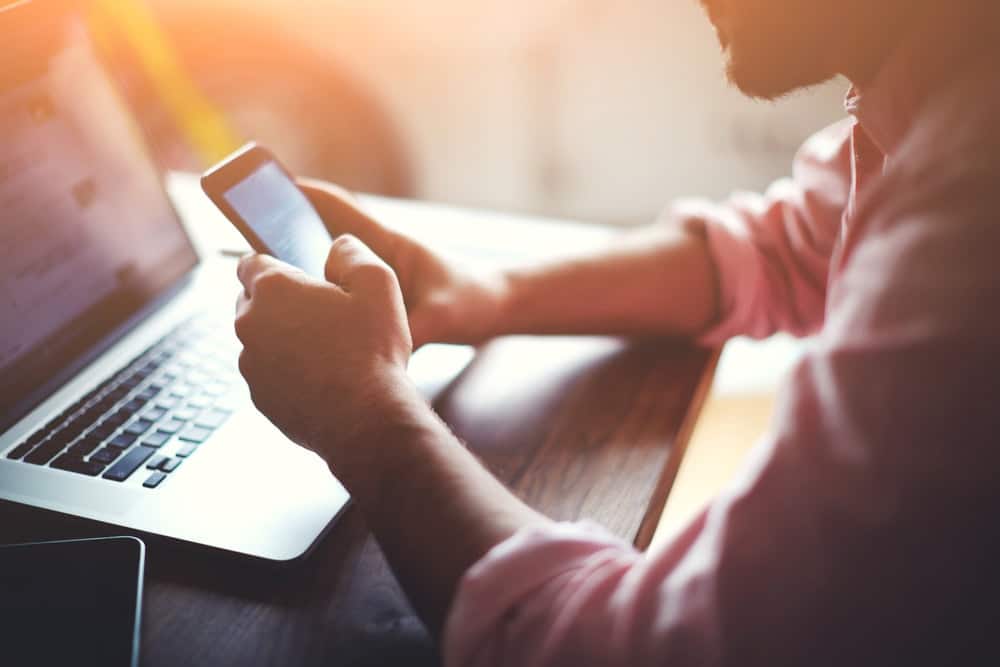 The countries with the cheapest internet in the world have been ranked for 2022. Read our insights from the study and browse the latest data
If you're one of the millions of people working in a remote job or pursuing a career as a digital nomad, then internet speed and the cost of connecting are likely to be the most important factors in your choice of destination.
Internet comparison site Cable (with assistance from consultancy firm BVA BDRC) has ranked the countries with the cheapest internet in the world based on fixed-line broadband packages.
The data was collected from 3,356 fixed-line broadband deals across 220 countries and territories between 19 January 2022 and 30 March 2022. It is the fifth year of the ranking.
A number of internet packages in each country were assessed before finding the average cost of a monthly internet package. All prices have been converted from local currency to USD.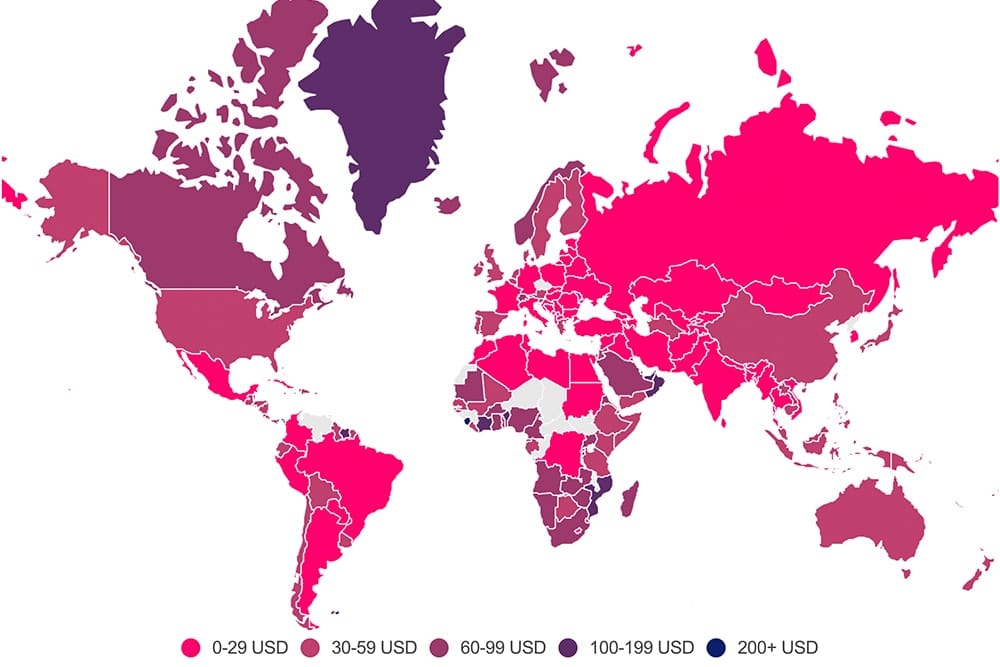 10 countries with the cheapest internet
Syria
Sudan
Belarus
Ukraine
Russia
Moldova
Mongolia
Romania
Turkey
Kazakhstan
"This year we have noticed a greater weighting towards currency devaluation in the top half of the table. For example, first-place Syria, whose Syrian Pound has lost three-quarters of its value against the US dollar in the last 12 months."

Dan Howdle, Cable
10 countries with the most expensive internet
Burundi
Sierra Leone
Brunei Darussalam
British Virgin Islands
Turks and Caicos Islands
Benin
Haiti
Suriname
Vanuatu
Cayman Islands
Key headlines
Syria has the cheapest internet in the world with an average monthly cost of $2.15 per month.
Burundi has the most expensive internet in the world with an average monthly price of $429.95 per month.
Countries in sub-Saharan Africa are the most expensive overall with 37 countries in the region sitting in the most expensive half of the table.
Of the 15 independent states that were once Soviet Republics, five are among the 10 cheapest countries: Belarus, Ukraine, Russia, Moldova and Kazakhstan.
The US, in 134th place with an average monthly cost of $55.00, is one of the most expensive western nations.
The UK is ranked 92nd cheapest overall with an average monthly cost of $29.66. However, Western Europe as a region was generally more expensive, with the UK coming in 10th in the region.
Region by region
We've broken the ranking by continent so it's possible to compare countries to regional providers. The complete data set from Cable's broadband price comparison, along with various graphics and interactive tools, can be accessed here.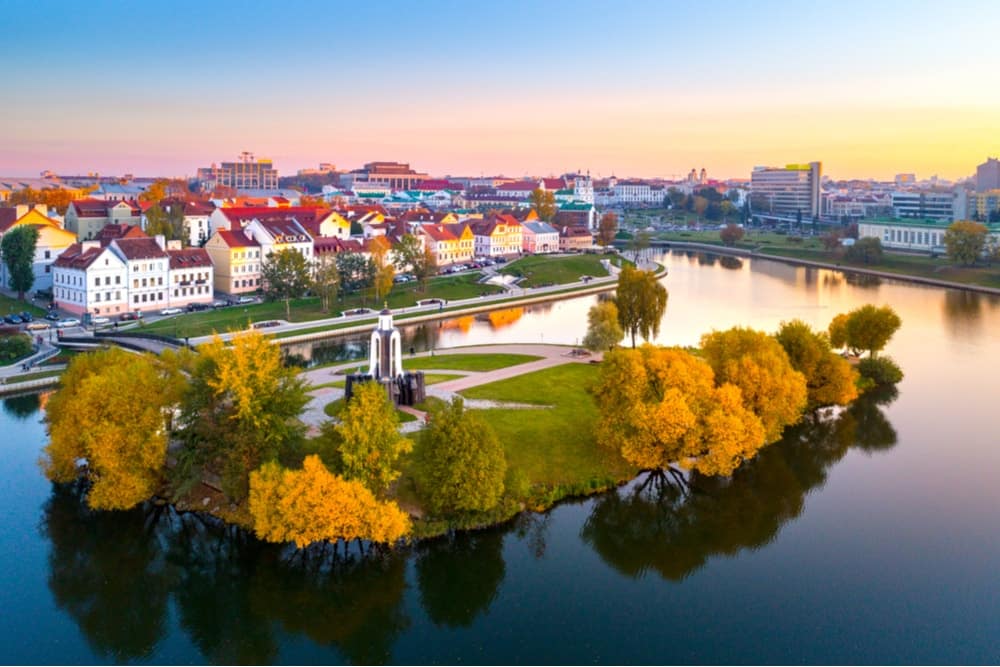 Cheapest internet in Europe
Belarus (3)
Ukraine (4)
Russia (5)
Moldova (6)
Romania (8)
Bulgaria (12)
Lithuania (15)
Georgia (17)
Armenia (18)
Azerbaijan (22)
cheapest internet in Asia
Mongolia (7)
Kazakhstan (10)
Iran (11)
Vietnam (13)
Kyrgyzstan (14)
Nepal (16)
Uzbekistan (19)
Sri Lanka (21)
Tajikistan (25)
India (26)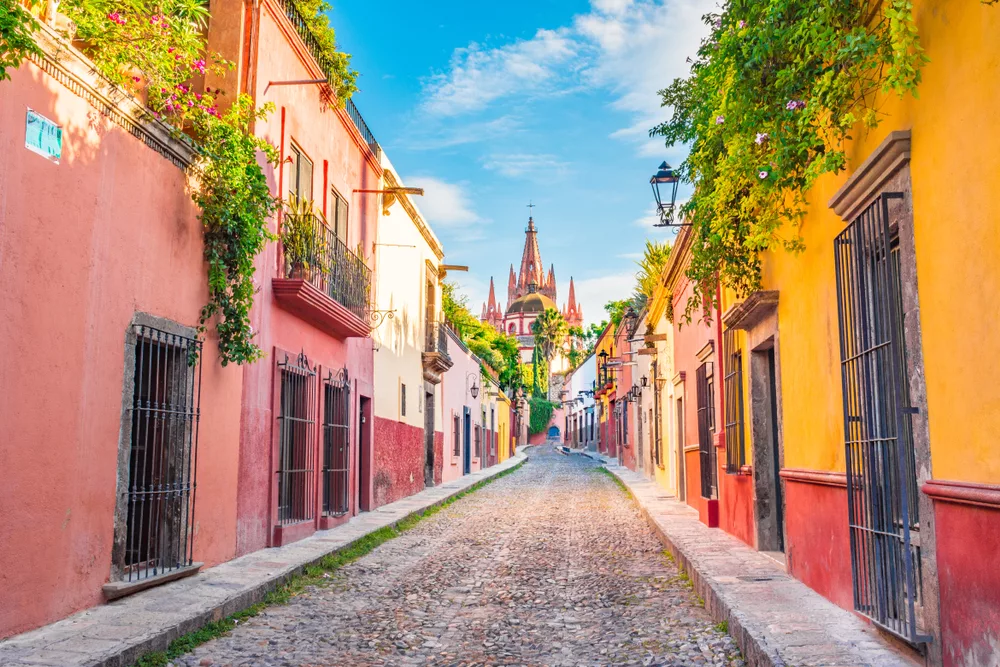 Cheapest internet in the Americas
Mexico (35)
Colombia (42)
Argentina (43)
Paraguay (45)
Cuba (46)
Brazil (54)
Peru (57)
Chile (66)
Ecuador (76)
Grenada (84)
"Island nations such as those in the Caribbean and Oceania continue to present problems when it comes to providing cheap, fast connectivity options. Those lucky enough to have an undersea cable running close by tend to be able to offer it, where others have to lean into pricier hybrid satellite, 4G and/or WiMAX solutions."

Dan Howdle, Cable
cheapest internet in Africa
Sudan (2)
Tunisia (20)
Egypt (29)
Libya (30)
DR Congo (33)
Algeria (38)
Lesotho (40)
Morocco (63)
Ethiopia (70)
Liberia (71)
"It's hard to see how more affordable connectivity for the general population will be coming anytime soon to those countries at the bottom of the table, plagued as they are with limitations that are geographical and geopolitical, and where there is a lack of desire in the marketplace for fixed-line broadband solutions."

Dan Howdle, Cable
Cheapest internet in the Middle East
Syria (1)
Turkey (9)
Palestinian Territories (52)
Iraq (56)
Israel (64)
Yemen (104)
Jordan (128)
Lebanon (135)
Kuwait (143)
Bahrain (175)
COMPLETE RANKINGS
The table below ranks countries by their cheapest monthly available broadband package. Some countries and territories have been omitted due to insufficient data.
| Rank | Name | Per package |
| --- | --- | --- |
| 1 | Syria | US$2.15 |
| 2 | Sudan | US$4.80 |
| 3 | Belarus | US$7.39 |
| 4 | Ukraine | US$7.40 |
| 5 | Russia | US$8.07 |
| 6 | Moldova | US$8.21 |
| 7 | Mongolia | US$8.80 |
| 8 | Romania | US$9.00 |
| 9 | Turkey | US$9.32 |
| 10 | Kazakhstan | US$9.46 |
| 11 | Iran | US$10.46 |
| 12 | Bulgaria | US$10.67 |
| 13 | Vietnam | US$10.81 |
| 14 | Kyrgyzstan | US$10.97 |
| 15 | Lithuania | US$11.13 |
| 16 | Nepal | US$11.70 |
| 17 | Georgia | US$11.78 |
| 18 | Armenia | US$13.16 |
| 19 | Uzbekistan | US$14.38 |
| 20 | Tunisia | US$14.79 |
| 21 | Sri Lanka | US$14.99 |
| 22 | Azerbaijan | US$15.00 |
| 23 | Kosovo | US$15.01 |
| 24 | Hungary | US$15.06 |
| 25 | Tajikistan | US$15.38 |
| 26 | India | US$15.59 |
| 27 | Serbia | US$16.45 |
| 28 | Slovakia | US$16.69 |
| 29 | Egypt | US$16.67 |
| 30 | Libya | US$17.12 |
| 31 | Poland | US$17.23 |
| 32 | Bangladesh | US$17.40 |
| 33 | DR Congo | US$17.50 |
| 34 | Thailand | US$17.68 |
| 35 | Mexico | US$17.82 |
| 36 | Latvia | US$18.08 |
| 37 | Pakistan | US$18.14 |
| 38 | Algeria | US$18.21 |
| 39 | Albania | US$18.35 |
| 40 | Lesotho | US$19.05 |
| 41 | North Macedonia | US$19.69 |
| 42 | Colombia | US$20.75 |
| 43 | Argentina | US$20.92 |
| 44 | Bhutan | US$21.00 |
| 45 | Paraguay | US$21.56 |
| 46 | Cuba | US$21.68 |
| 47 | Afghanistan | US$22.60 |
| 48 | Bosnia & Herz | US$22.64 |
| 49 | Czechia | US$22.74 |
| 50 | Croatia | US$23.37 |
| 51 | Hong Kong | US$25.30 |
| 52 | Palestine | US$25.44 |
| 53 | Montenegro | US$26.06 |
| 54 | Brazil | US$26.35 |
| 55 | Myanmar | US$26.44 |
| 56 | Iraq | US$26.73 |
| 57 | Peru | US$26.85 |
| 58 | Italy | US$27.70 |
| 59 | Germany | US$27.81 |
| 60 | Estonia | US$28.37 |
| 61 | France | US$28.92 |
| 62 | South Korea | US$29.54 |
| 63 | Morocco | US$29.66 |
| 64 | Israel | US$29.85 |
| 65 | Cambodia | US$30.00 |
| 66 | Chile | US$30.71 |
| 67 | Indonesia | US$31.21 |
| 68 | Laos | US$32.37 |
| 69 | Singapore | US$32.70 |
| 70 | Ethiopia | US$33.08 |
| 71 | Liberia | US$33.08 |
| 72 | Réunion | US$33.37 |
| 73 | Malaysia | US$33.44 |
| 74 | Eswatini | US$34.12 |
| 75 | Greece | US$34.38 |
| 76 | Ecuador | US$35.00 |
| 77 | Spain | US$35.04 |
| 78 | Sweden | US$35.41 |
| 79 | Mali | US$35.76 |
| 80 | Fiji | US$35.78 |
| 81 | Finland | US$36.13 |
| 82 | Malta | US$36.19 |
| 83 | Taiwan | US$36.36 |
| 84 | Grenada | US$36.63 |
| 85 | Nicaragua | US$36.99 |
| 86 | Jamaica | US$37.45 |
| 87 | Senegal | US$38.00 |
| 88 | Costa Rica | US$38.16 |
| 89 | Portugal | US$38.33 |
| 90 | Mayotte | US$38.33 |
| 91 | Tonga | US$38.47 |
| 92 | UK | US$39.01 |
| 93 | New Caledonia | US$40.26 |
| 94 | Bolivia | US$40.36 |
| 95 | Rwanda | US$40.83 |
| 96 | Dominican Rep. | US$41.04 |
| 97 | St. Pierre & Miq | US$41.31 |
| 98 | Uruguay | US$41.57 |
| 99 | Guyana | US$42.52 |
| 100 | Guinea-Bissau | US$42.78 |
| 101 | Tanzania | US$43.10 |
| 102 | Martinique | US$43.28 |
| 103 | Philippines | US$44.19 |
| 104 | Yemen | US$44.31 |
| 105 | St Martin | US$44.39 |
| 106 | St Vinc & Gren | US$44.40 |
| 107 | Monaco | US$44.49 |
| 108 | Gibraltar | US$44.69 |
| 109 | Cyprus | US$44.89 |
| 110 | Austria | US$44.99 |
| 111 | El Salvador | US$44.99 |
| 112 | Mauritius | US$45.10 |
| 113 | Kenya | US$45.23 |
| 114 | Slovenia | US$45.61 |
| 115 | The Netherlands | US$46.17 |
| 116 | Turkmenistan | US$46.28 |
| 117 | Cape Verde | US$46.89 |
| 118 | Japan | US$47.23 |
| 119 | Gambia | US$48.06 |
| 120 | Åland Islands | US$48.45 |
| 121 | Belize | US$48.77 |
| 122 | Papua New Guinea | US$48.86 |
| 123 | Denmark | US$48.95 |
| 124 | San Marino | US$48.96 |
| 125 | US Virgin Islands | US$49.95 |
| 126 | Togo | US$50.76 |
| 127 | Dominica | US$51.43 |
| 128 | Jordan | US$51.45 |
| 129 | French Guiana | US$51.67 |
| 130 | Gabon | US$52.67 |
| 131 | Liechtenstein | US$52.93 |
| 132 | Guatemala | US$54.55 |
| 133 | Macau | US$54.98 |
| 134 | United States | US$55.00 |
| 135 | Lebanon | US$55.22 |
| 136 | Luxembourg | US$55.44 |
| 137 | Ireland | US$55.62 |
| 138 | Belgium | US$55.76 |
| 139 | Honduras | US$56.00 |
| 140 | China | US$56.68 |
| 141 | Andorra | US$56.74 |
| 142 | Botswana | US$56.83 |
| 143 | Kuwait | US$57.60 |
| 144 | Somalia | US$59.17 |
| 145 | St Lucia | US$59.20 |
| 146 | New Zealand | US$59.33 |
| 147 | Australia | US$59.42 |
| 148 | Puerto Rico | US$59.99 |
| 149 | Palau | US$60.00 |
| 150 | St Helena | US$60.55 |
| 151 | Guadeloupe | US$61.08 |
| 152 | St Barts | US$61.22 |
| 153 | Madagascar | US$61.72 |
| 154 | Zambia | US$62.30 |
| 155 | Trinidad & Tobago | US$62.58 |
| 156 | Burkina Faso | US$62.69 |
| 157 | Isle of Man | US$63.13 |
| 158 | Bahamas | US$63.18 |
| 159 | Switzerland | US$63.73 |
| 160 | Guernsey | US$65.08 |
| 161 | Seychelles | US$65.26 |
| 162 | Jersey | US$65.63 |
| 163 | Panama | US$66.03 |
| 164 | Eritrea | US$66.66 |
| 165 | Cameroon | US$67.02 |
| 166 | Canada | US$68.26 |
| 167 | Namibia | US$68.54 |
| 168 | Iceland | US$69.65 |
| 169 | Mauritania | US$71.66 |
| 170 | South Africa | US$72.38 |
| 171 | Maldives | US$72.59 |
| 172 | Montserrat | US$73.63 |
| 173 | Zimbabwe | US$74.63 |
| 174 | Nigeria | US$75.15 |
| 175 | Bahrain | US$77.02 |
| 176 | Faroe Islands | US$78.83 |
| 177 | Guam | US$79.00 |
| 178 | Anguilla | US$79.43 |
| 179 | St Kitts & Nevis | US$81.82 |
| 180 | Uganda | US$83.48 |
| 181 | Antigua & Barbuda | US$83.64 |
| 182 | Aruba | US$84.70 |
| 183 | American Samoa | US$85.00 |
| 184 | Ghana | US$88.11 |
| 185 | Norway | US$89.10 |
| 186 | French Polynesia | US$91.63 |
| 187 | Marshall Islands | US$92.03 |
| 188 | Angola | US$92.13 |
| 189 | Dutch Caribbean | US$93.89 |
| 190 | Djibouti | US$95.52 |
| 191 | Saudi Arabia | US$95.96 |
| 192 | Cook Islands | US$97.02 |
| 193 | Comoros | US$99.77 |
| 194 | Curaçao | US$100.49 |
| 195 | Micronesia | US$102.00 |
| 196 | Côte d'Ivoire | US$103.49 |
| 197 | Barbados | US$106.54 |
| 198 | Timor-Leste | US$107.33 |
| 199 | Oman | US$109.11 |
| 200 | Mozambique | US$110.69 |
| 201 | Bermuda | US$115.00 |
| 202 | Sao Tome & Principe | US$119.11 |
| 203 | Greenland | US$119.51 |
| 204 | Equatorial Guinea | US$121.17 |
| 205 | Qatar | US$123.59 |
| 206 | Sint Maarten | US$141.67 |
| 207 | Samoa | US$146.01 |
| 208 | Falkland Islands | US$146.87 |
| 209 | UAE | US$156.66 |
| 210 | Cayman Islands | US$162.08 |
| 211 | Christmas Island | US$163.48 |
| 212 | Vanuatu | US$163.89 |
| 213 | Suriname | US$164.46 |
| 214 | Haiti | US$169.58 |
| 215 | Benin | US$169.66 |
| 216 | Turks & Caicos | US$170.50 |
| 217 | British Virgin Islands | US$184.00 |
| 218 | Brunei Darussalam | US$258.42 |
| 219 | Sierra Leone | US$316.69 |
| 220 | Burundi | US$429.95 |
More rankings and articles can be found in our remote work area:

► Most dangerous countries in the world
► Countries with the best healthcare in the world
► World's worst countries to drive in
► Most peaceful countries in the world
► Best countries for women
► Poorest countries in the world – ranked
► Happiest countries in the world
► World's most powerful passport
► Countries with the fastest internet in the world
► Most stressed countries in the world
► Most expensive cities for expats
► World's most democratic countries
---
Enjoyed this post? pin it for later…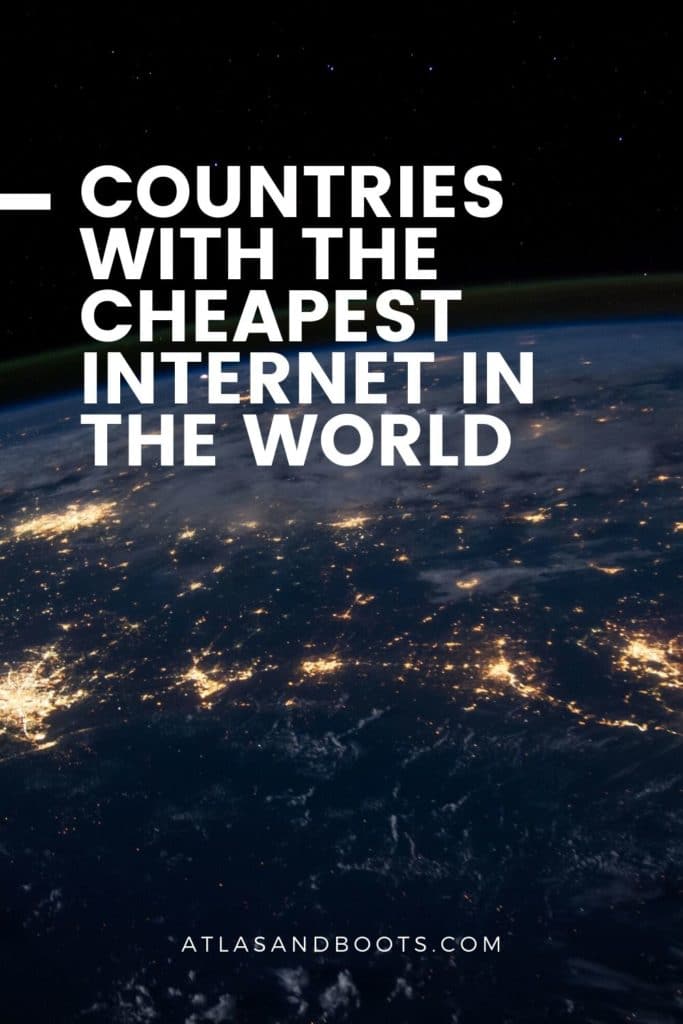 ---