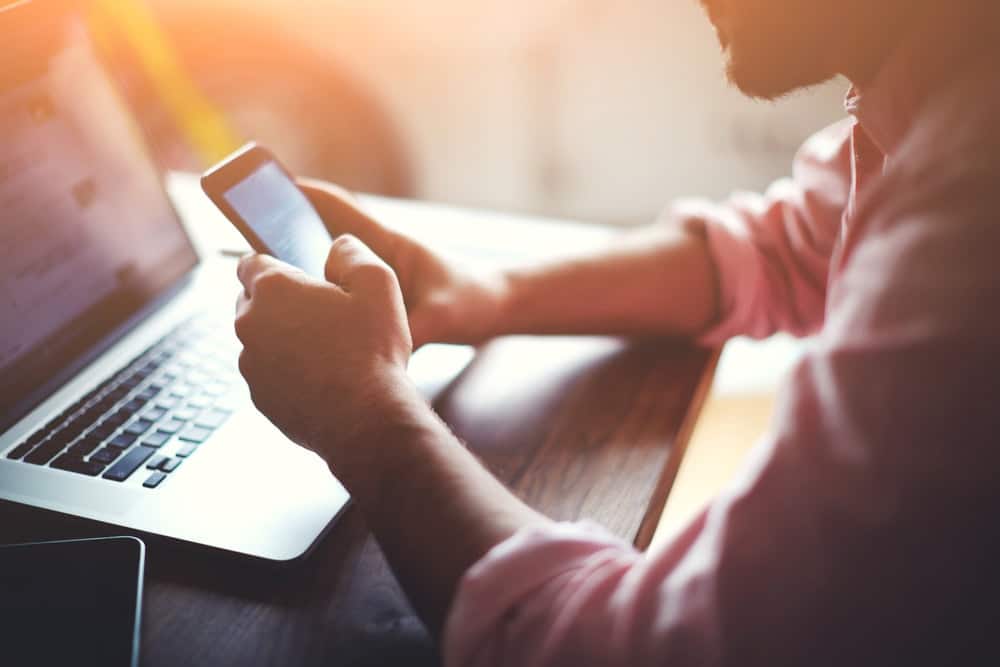 The countries with the cheapest internet in the world have been ranked for 2023. Read our insights from the study and browse the latest data
If you're one of the millions of people working in a remote job or pursuing a career as a digital nomad, then internet speed and the cost of connecting are likely to be the most important factors in your choice of destination.
Internet comparison site Cable has updated its latest ranking of the countries with the cheapest internet in the world based on fixed-line broadband packages.
The data was collected from 3,703 fixed-line broadband deals across 219 countries and territories between 2 January and 1 March 2023. It is the sixth year of the ranking.
A number of internet packages in each country were assessed before finding the average cost of a monthly internet package. All prices have been converted from local currency to USD.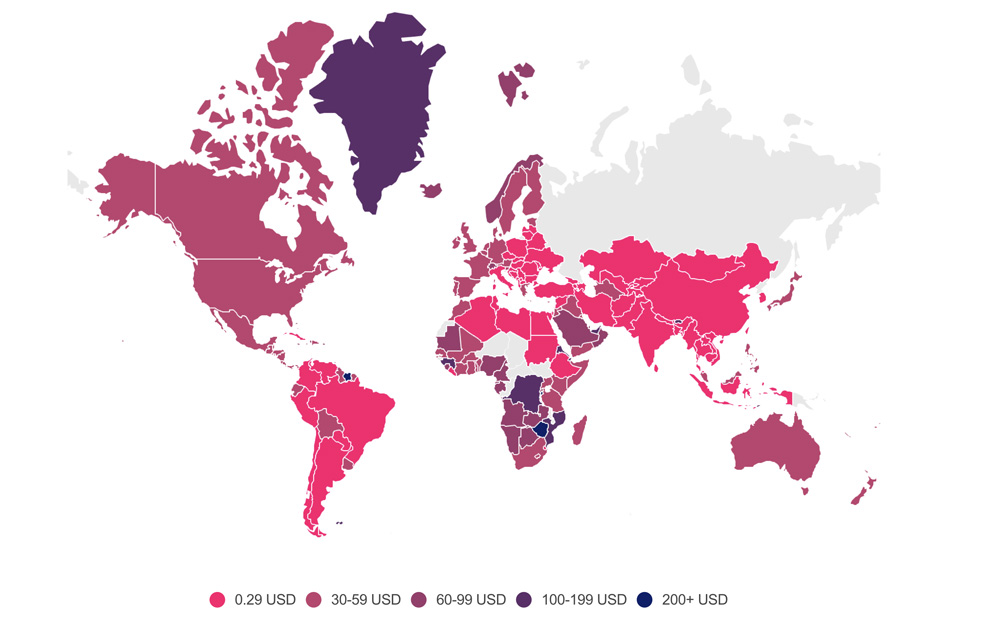 10 countries with the cheapest internet
In 2023, Sudan has the world's cheapest internet with an average monthly cost of just $2.30 per month. This is partly due to a collapse in the value of the Sudanese Pound against the American Dollar even though the country is witnessing an unprecedented rise in food prices.
Sudan
Kazakhstan
Moldova
Belarus
Romania
Ukraine
Iran
Nepal
Egypt
India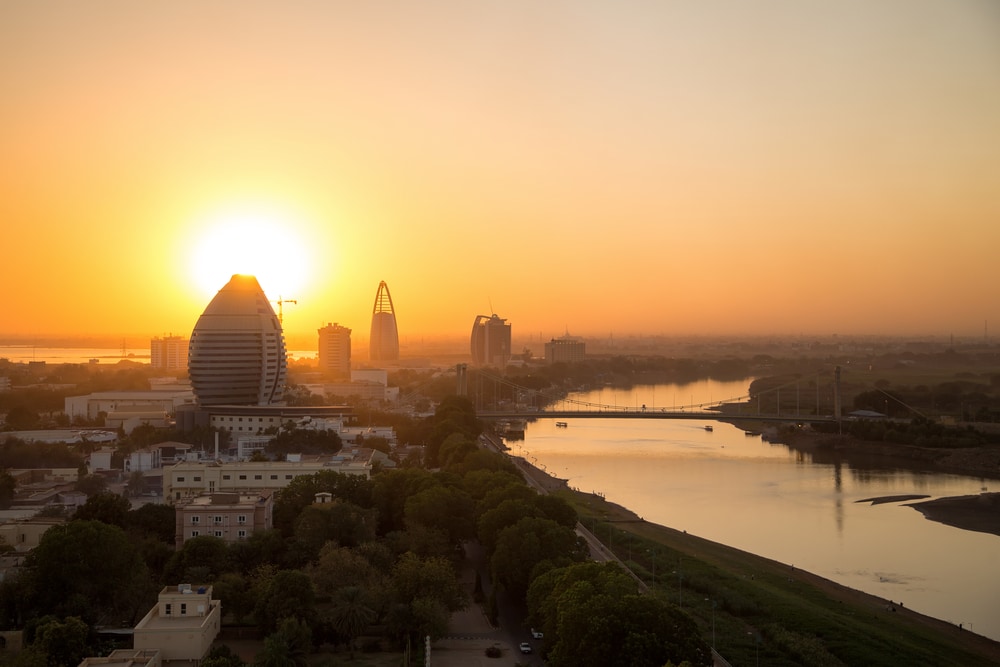 "It is not altogether too surprising that the most advanced, developed nations tend to have some of the most expensive broadband. After all, earnings are higher, and investment and rollout of new technologies tends to be ahead of the curve."

– Dan Howdle, Cable
10 countries with the most expensive internet
Burundi has the world's most expensive internet with an average package price of $383.79 per month.
Burundi
Suriname
Zimbabwe
Turks & Caicos
DR Congo
Guinea
Solomon Islands
Samoa
Mozambique
Seychelles
Key headlines
Sudan has the cheapest internet in the world with an average monthly cost of $2.30 per month.
Burundi has the most expensive internet in the world with an average monthly price of $383.79 per month.
As such, African countries have the world's cheapest and most expensive internet.
Countries in sub-Saharan Africa are the most expensive overall with the majority of the region's countries sitting in the most expensive half of the table.
Of the 12 independent states that were once Soviet Republics, only Turkmenistan is not in the top 50 cheapest.
The US, in 135th place with an average monthly cost of $59.99, is one of the most expensive Western nations.
The UK is ranked 75th cheapest overall with an average monthly cost of $34.20.
In Europe, the UK was ranked the 27th cheapest.
Norway has Europe's most expensive internet at $87.36.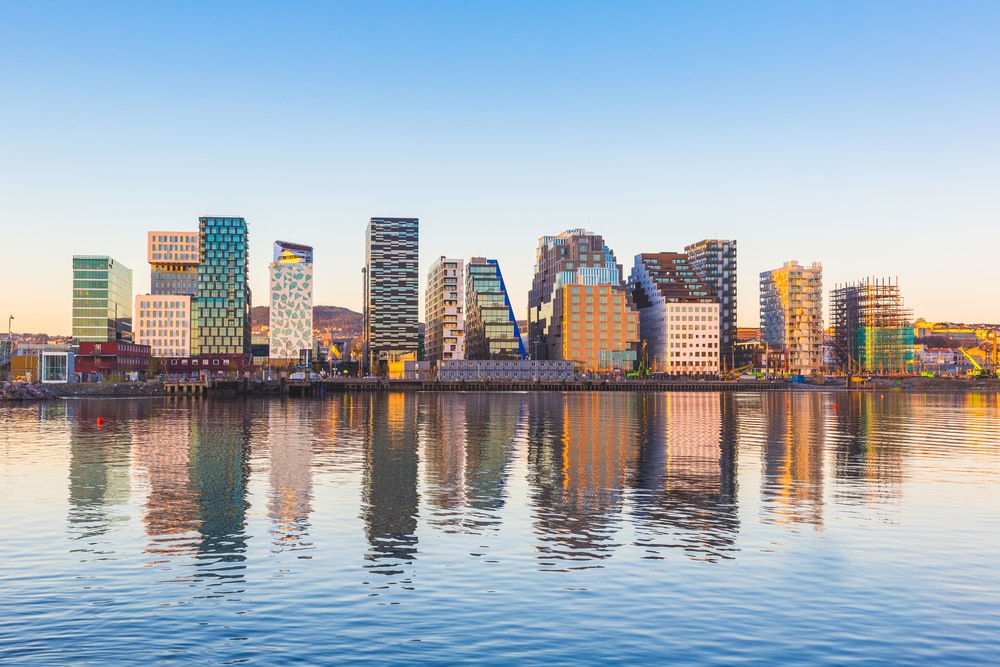 Region by region
We've broken the ranking by continent so it's possible to compare countries to regional providers. The complete data set from Cable's broadband price comparison, along with various graphics and interactive tools, can be accessed here.
Cheapest internet in Europe
Moldova (3)
Belarus (4)
Romania (5)
Ukraine (6)
Azerbaijan (14)
Bulgaria (16)
Kosovo (17)
Georgia (19)
Serbia (23)
Latvia (24)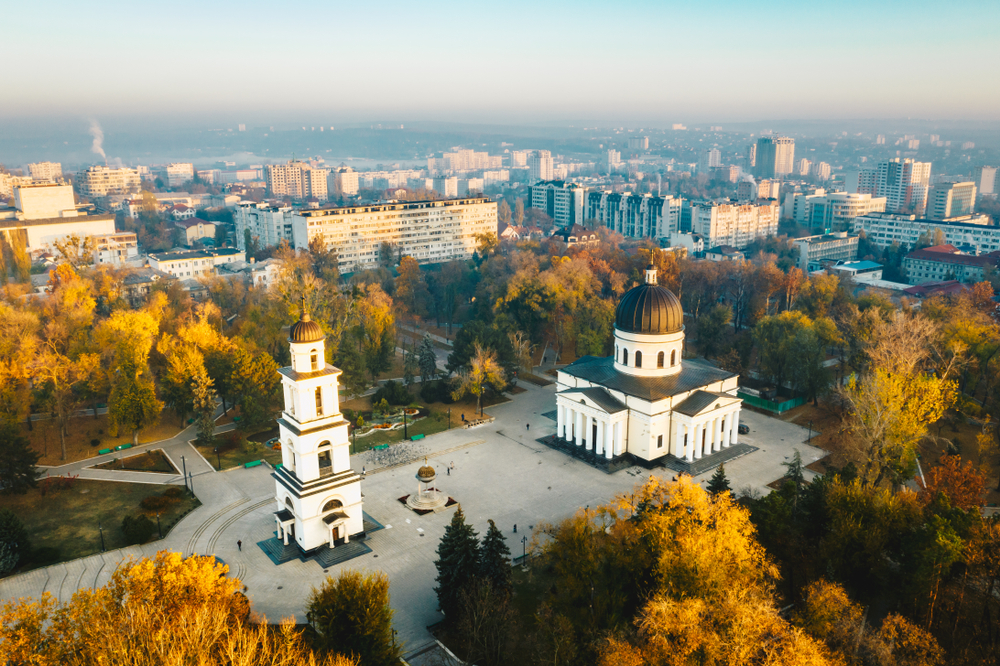 Cheapest internet in Asia
Kazakhstan (2)
Iran (7)
Nepal (8)
India (10)
Kyrgyzstan (11)
Vietnam (12)
Mongolia (13)
Sri Lanka (15)
Pakistan (22)
Uzbekistan (25)
Cheapest internet in the Americas
Colombia (20)
Argentina (30)
Paraguay (39)
Brazil (43)
Chile (54)
Peru (56)
Venezuela (65)
Cuba (66)
Mexico (68)
Ecuador (78)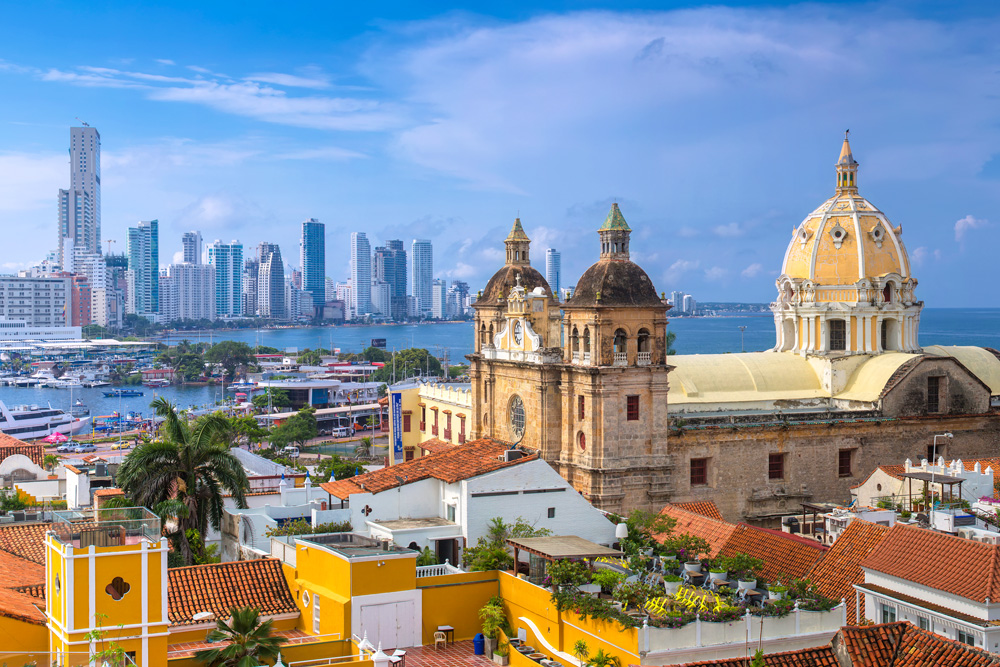 "It is interesting that the cheapest broadband in the world tends to be in Eastern Europe and CIS [former USSR] nations. These countries tend to have some of the most advanced infrastructure (high % full fibre FTTP coverage), and are somehow able to offer it to users at very low prices."

– Dan Howdle, Cable
Cheapest internet in Africa
Sudan (1)
Egypt (9)
Tunisia (21)
Congo (28)
Libya (36)
Eswatini (40)
Algeria (42)
Liberia (50)
Ethiopia (60)
Mayotte (62)
"In a way it obliterates the notion that regions such as Western Europe and North America pay more because of the cost of rolling out new technologies, and actually points more readily to the idea that people in these countries are made to pay more simply because they can be."

– Dan Howdle, Cable
Cheapest internet in the Middle East
Turkey (18)
Lebanon (35)
Syria (53)
Israel (58)
Palestine (67)
Iraq (74)
Jordan (96)
Cyprus (97)
Yemen (112)
Kuwait (125)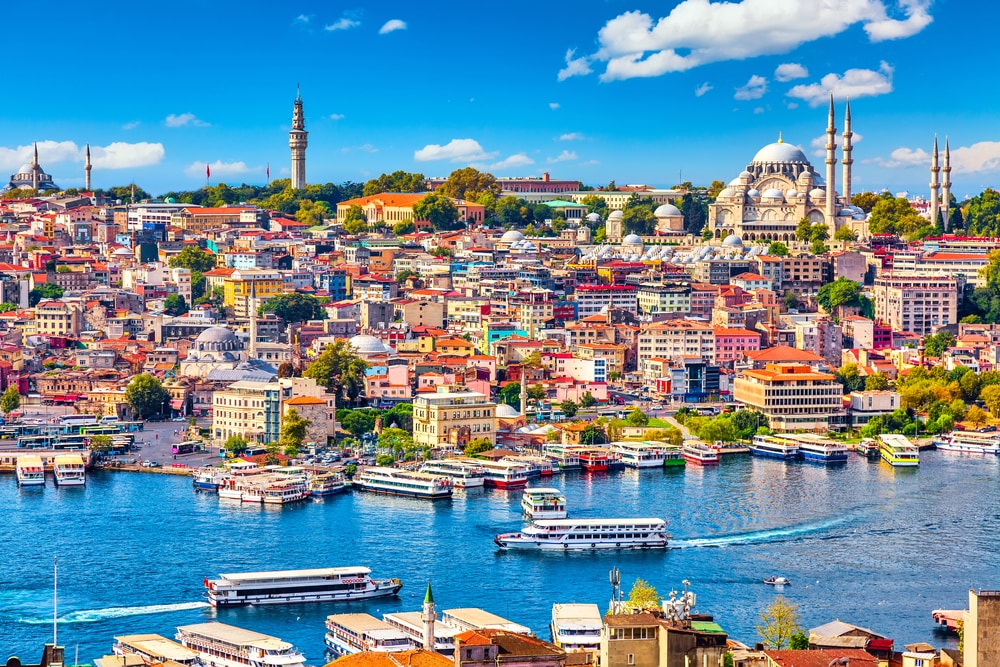 Best eSIMs for travel

If you are visiting from abroad then we recommend getting a Holafly eSIM for the UK so you can stay connected to the internet on your trip. We can offer our readers 5% off Holafly purchases. Simply use the code ATLASANDBOOTS at checkout.

Airalo is another good option. We can offer new users 15% off all Airalo eSIM packages with the code ATLAS&BOOTS15 and current users 10% off with ATLAS&BOOTS10.
COMPLETE RANKINGS
The table below ranks countries by their cheapest monthly available broadband package. Some countries and territories have been omitted due to insufficient data.
| Rank | Name | Per package (USD) |
| --- | --- | --- |
| 1 | Sudan | 2.30 |
| 2 | Kazakhstan | 5.11 |
| 3 | Moldova | 7.03 |
| 4 | Belarus | 7.34 |
| 5 | Romania | 7.57 |
| 6 | Ukraine | 7.87 |
| 7 | Iran | 9.35 |
| 8 | Nepal | 9.46 |
| 9 | Egypt | 9.67 |
| 10 | India | 10.11 |
| 11 | Kyrgyzstan | 10.27 |
| 12 | Vietnam | 10.99 |
| 13 | Mongolia | 11.68 |
| 14 | Azerbaijan | 11.76 |
| 15 | Sri Lanka | 11.95 |
| 16 | Bulgaria | 12.71 |
| 17 | Kosovo | 12.76 |
| 18 | Turkey | 13.17 |
| 19 | Georgia | 13.49 |
| 20 | Colombia | 14.38 |
| 21 | Tunisia | 14.53 |
| 22 | Pakistan | 14.86 |
| 23 | Serbia | 15.11 |
| 24 | Latvia | 15.44 |
| 25 | Uzbekistan | 15.48 |
| 26 | Bangladesh | 15.74 |
| 27 | Slovakia | 16.42 |
| 28 | Congo | 16.82 |
| 29 | Armenia | 16.84 |
| 30 | Argentina | 16.84 |
| 31 | Hungary | 17.24 |
| 32 | Poland | 17.59 |
| 33 | Albania | 17.81 |
| 34 | Thailand | 18.45 |
| 35 | Lebanon | 18.53 |
| 36 | Libya | 18.68 |
| 37 | North Macedonia | 18.85 |
| 38 | Lithuania | 18.97 |
| 39 | Paraguay | 19.48 |
| 40 | Eswatini | 19.50 |
| 41 | Bosnia & Herz | 20.48 |
| 42 | Algeria | 20.51 |
| 43 | Brazil | 20.92 |
| 44 | China | 20.99 |
| 45 | Myanmar | 21.47 |
| 46 | Croatia | 22.50 |
| 47 | Laos | 22.58 |
| 48 | Montenegro | 23.41 |
| 49 | Tajikistan | 23.85 |
| 50 | Liberia | 24.00 |
| 51 | Czechia | 24.04 |
| 52 | Afghanistan | 24.78 |
| 53 | Syria | 25.22 |
| 54 | Chile | 25.51 |
| 55 | Taiwan | 26.13 |
| 56 | Peru | 26.22 |
| 57 | South Korea | 26.30 |
| 58 | Israel | 27.33 |
| 59 | Malta | 27.41 |
| 60 | Ethiopia | 27.41 |
| 61 | Cambodia | 28.13 |
| 62 | Mayotte | 28.21 |
| 63 | Indonesia | 28.57 |
| 64 | Italy | 28.69 |
| 65 | Venezuela | 29.13 |
| 66 | Cuba | 29.51 |
| 67 | Palestine | 30.89 |
| 68 | Mexico | 31.05 |
| 69 | Portugal | 31.67 |
| 70 | Spain | 31.85 |
| 71 | Morocco | 32.47 |
| 72 | Sweden | 32.94 |
| 73 | Singapore | 33.27 |
| 74 | Iraq | 33.65 |
| 75 | UK | 34.20 |
| 76 | Germany | 34.59 |
| 77 | Greece | 35.02 |
| 78 | Ecuador | 35.28 |
| 79 | Malaysia | 35.55 |
| 80 | France | 35.66 |
| 81 | Bolivia | 36.09 |
| 82 | Estonia | 36.37 |
| 83 | Côte d'Ivoire | 36.48 |
| 84 | Mauritius | 36.68 |
| 85 | Nicaragua | 36.99 |
| 86 | Philippines | 38.19 |
| 87 | Dominican Rep | 38.70 |
| 88 | Austria | 39.35 |
| 89 | Senegal | 39.56 |
| 90 | Mali | 40.54 |
| 91 | Guatemala | 40.95 |
| 92 | Denmark | 42.26 |
| 93 | Tanzania | 42.31 |
| 94 | Costa Rica | 42.43 |
| 95 | Slovenia | 42.54 |
| 96 | Jordan | 43.01 |
| 97 | Cyprus | 43.36 |
| 98 | Belize | 43.52 |
| 99 | Japan | 43.71 |
| 100 | Cape Verde | 43.89 |
| 101 | Togo | 43.92 |
| 102 | Ireland | 45.67 |
| 103 | Turkmenistan | 45.80 |
| 104 | San Marino | 46.84 |
| 105 | Uruguay | 47.33 |
| 106 | Finland | 47.35 |
| 107 | South Africa | 48.10 |
| 108 | The Netherlands | 48.41 |
| 109 | Kenya | 49.13 |
| 110 | Burkina Faso | 49.32 |
| 111 | Lesotho | 49.64 |
| 112 | Yemen | 50.67 |
| 113 | New Zealand | 50.81 |
| 114 | Dominica | 51.43 |
| 115 | Somalia | 52.50 |
| 116 | Panama | 52.57 |
| 117 | Ghana | 52.95 |
| 118 | Australia | 53.93 |
| 119 | El Salvador | 54.99 |
| 120 | Honduras | 55.00 |
| 121 | Macau | 55.55 |
| 122 | Maldives | 56.22 |
| 123 | Luxembourg | 56.68 |
| 124 | Guyana | 57.14 |
| 125 | Kuwait | 57.55 |
| 126 | Belgium | 58.01 |
| 127 | Madagascar | 58.12 |
| 128 | Canada | 58.14 |
| 129 | Fiji | 58.27 |
| 130 | Monaco | 58.54 |
| 131 | Uganda | 58.69 |
| 132 | Benin | 58.78 |
| 133 | Grenada | 59.20 |
| 134 | St Lucia | 59.20 |
| 135 | USA | 59.99 |
| 136 | St Kitts & Nevis | 60.18 |
| 137 | Rwanda | 60.96 |
| 138 | Liechtenstein | 60.98 |
| 139 | Andorra | 61.21 |
| 140 | Qatar | 61.80 |
| 141 | Jamaica | 63.91 |
| 142 | Switzerland | 64.14 |
| 143 | Botswana | 68.12 |
| 144 | Nigeria | 69.52 |
| 145 | Equatorial Guinea | 69.59 |
| 146 | Zambia | 71.40 |
| 147 | Brunei | 72.98 |
| 148 | Sierra Leone | 74.52 |
| 149 | Trinidad & Tobago | 74.69 |
| 150 | Mauritania | 74.74 |
| 151 | Gibraltar | 74.86 |
| 152 | Namibia | 76.25 |
| 153 | Gabon | 77.36 |
| 154 | Iceland | 78.04 |
| 155 | Cameroon | 78.38 |
| 156 | Angola | 78.48 |
| 157 | Bahrain | 78.61 |
| 158 | Barbados | 80.38 |
| 159 | Hong Kong | 80.51 |
| 160 | Haiti | 82.50 |
| 161 | Micronesia | 83.25 |
| 162 | Antigua & Barbuda | 83.64 |
| 163 | Sao Tome & Prin | 86.21 |
| 164 | Norway | 87.36 |
| 165 | Saudi Arabia | 88.32 |
| 166 | Bahamas | 90.93 |
| 167 | Marshall Islands | 92.03 |
| 168 | Oman | 93.30 |
| 169 | Palau | 95.37 |
| 170 | Comoros | 95.65 |
| 171 | Vanuatu | 98.58 |
| 172 | Djibouti | 100.86 |
| 173 | Timor-Leste | 107.33 |
| 174 | UAE | 111.21 |
| 175 | Greenland | 114.19 |
| 176 | Eritrea | 116.66 |
| 177 | Bhutan | 120.38 |
| 178 | Seychelles | 120.65 |
| 179 | Mozambique | 125.21 |
| 180 | Samoa | 135.18 |
| 181 | Solomon Islands | 139.09 |
| 182 | Guinea | 165.87 |
| 183 | DR Congo | 193.46 |
| 184 | Turks & Caicos | 199.00 |
| 185 | Zimbabwe | 201.00 |
| 186 | Suriname | 269.44 |
| 187 | Burundi | 383.79 |
More rankings and articles can be found in our remote work area:

► Most dangerous countries in the world
► Countries with the best healthcare in the world
► World's worst countries to drive in
► Most peaceful countries in the world
► Best countries for women
► Poorest countries in the world – ranked
► Happiest countries in the world
► World's most powerful passport
► Countries with the fastest internet in the world
► Most stressed countries in the world
► Most expensive cities for expats
► World's most democratic countries
---
Enjoyed this post? pin it for later…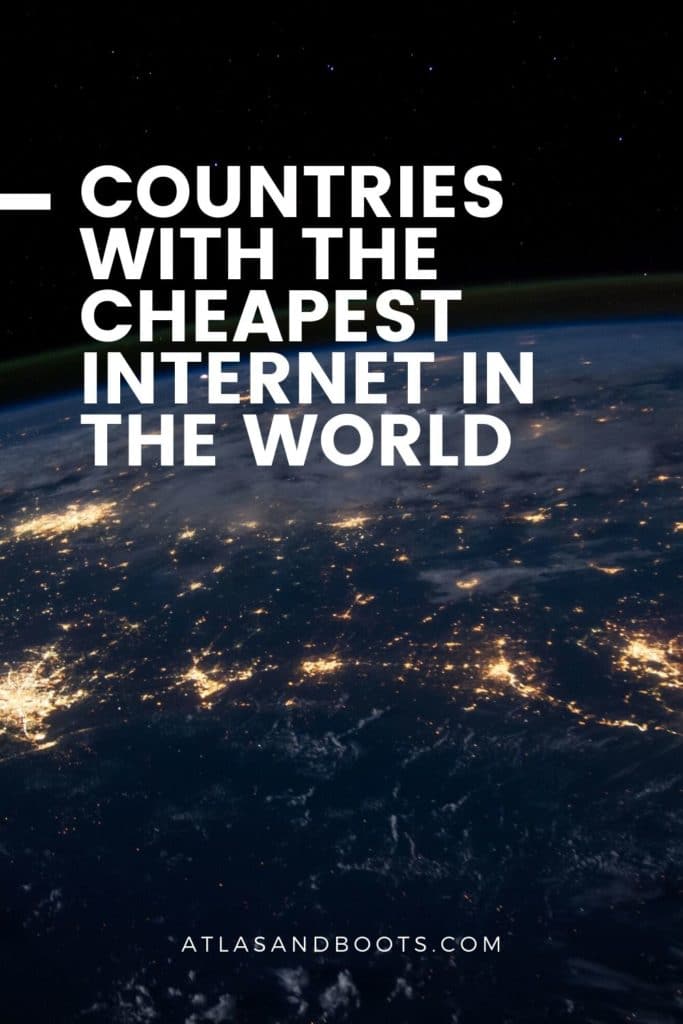 ---