A list of essential information about Argentina, including language, currency, visa requirements, time zone, dialling code and emergency numbers.
Language: Spanish
Currency: Peso (ARS) – check latest exchange rates on xe.com
Visas: Free / 90-day issued at border with proof of onward travel; see visa requirements for more details
Time zone: GMT -3 (BST -4)
Dialling code: 54
Emergency codes: Police 101, Medical 107
Capital city: Buenos Aires
Population: 43,417,000
Tipping: In hotels and restaurants a voluntary 10-15% is suggested; tipping is not necessary in taxis.
Electricity: 220V/50hz. Argentina uses the below AC power plugs and sockets. We recommend the OREI travel adaptor. It works in over 150 countries and includes a USB charger.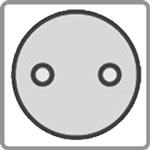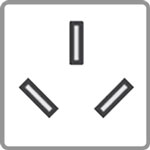 Insurance: We recommend travel insurance from WorldNomads.com – available in over 150 countries.
---
GET OUR BEST TRAVEL ADVICE IN ONE HANDY BOOK
Don't Offer Papaya: 101 Tips for Your First Time Around the World
available in paperback and on Kindle on Amazon from $3.99
Through personal anecdotes mixed with succinct travel advice, we tell you everything you need to know about life on the road, from mind-hacking taxi drivers into accepting your fare to the number one rule for not looking like a douche.