Our favourite inspirational travel quotes that encouraged us to travel – with abandon – over the years. Maybe they will do the same for you…
When I first went travelling at 21 years old my father gave me this inspirational travel quote scribbled on a piece of card.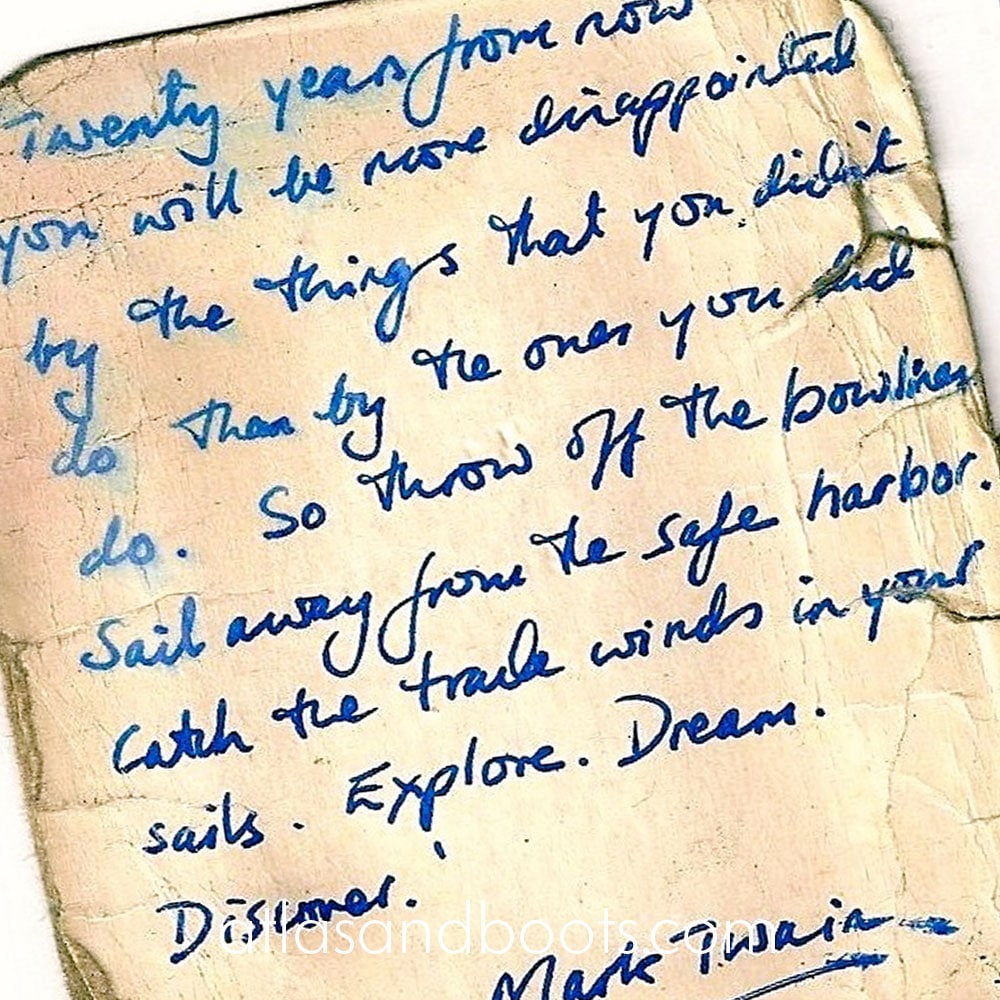 Today, 10 years and over 60 countries later, it's still in my wallet. Despite its tattered and dishevelled appearance it's every bit as important to me now as it was then. It motivated me to get out and see the world and it remains one of the most inspirational travel quotes I know.